City Girls' JT Announces New Single "No Bars" Out This Week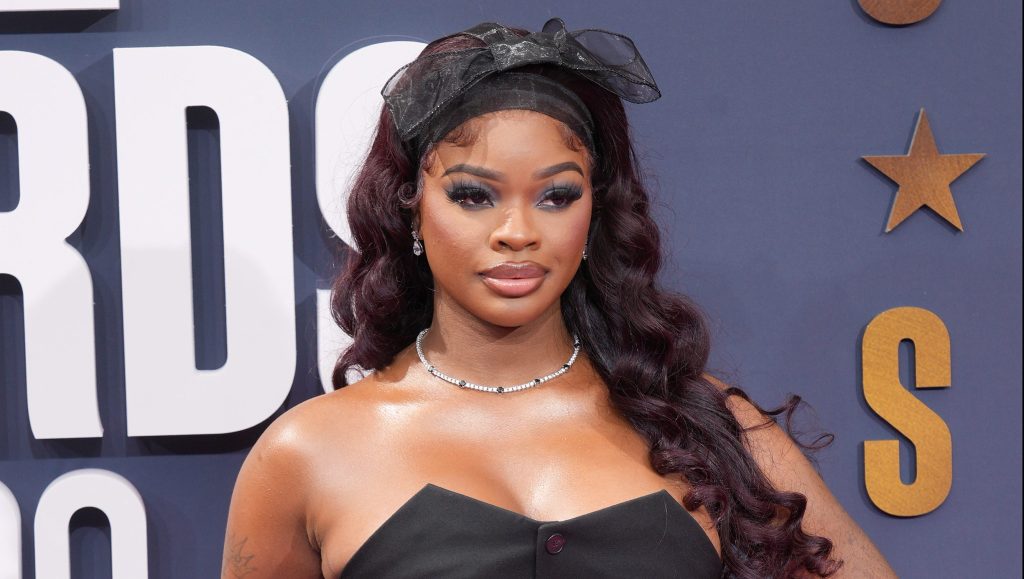 City Girls' JT Announces New Single "No Bars" Out This Week
5768
JT, one-half of the City Girls, has something to say on wax. The 30-year-old rapper announced her forthcoming single "No Bars" will come out this week.
"'B!tches always in my business,'" she wrote in the caption of her Monday (July 10) Instagram post. "No Bars Friday! [Pre-Save link in bio]." The cover art for the Friday (July 14) single depicts the Miami artist wearing a Black bathing suit with pink stars while standing next to an inflatable whale in a pool that has been completely drained of its water. The font and slightly animated graphics appear to be influenced by the 2002 video game Grand Theft Auto: Vice City.
"No Bars" will be JT's first solo record since 2019's "JT First Day Out," which she put out after she was released from a one-year prison stint for credit card fraud. She has had some solo appearances on records such as the "Queen Mix" to Nicki Minaj's 2022 record "Super Freaky Girl," and Summer Walker's 2021 track "Ex For A Reason." Check out the single announcement below.
JT recently made headlines for a scuffle with her partner, Lil Uzi Vert, at the BET Awards on June 25. She reportedly threw her phone at them and called them a "bi**h a** ni**a" and "goofy." Fans speculated that this had to do with the Pink Tape artist posing for a photo with Ice Spice, whom they also mentioned during their performance at the awards show.
Her team told TMZ that the exchange had nothing to do with the "Munch (Feelin' U)" rapper and she was just frustrated at losing her seat. All seems well between Uzi and JT, as they were spotted dancing together at the Pink Tape release party on June 27.
As for the City Girls as a whole, they last joined forces on "Piñata" in June, which came out just one day after their previous single "I Need A Thug." They also linked up with Diddy and Fabolous on the popular summer bop "Act Bad." Check out the video below.