Chris Brown Releases 'Psychic' Video Starring Cassie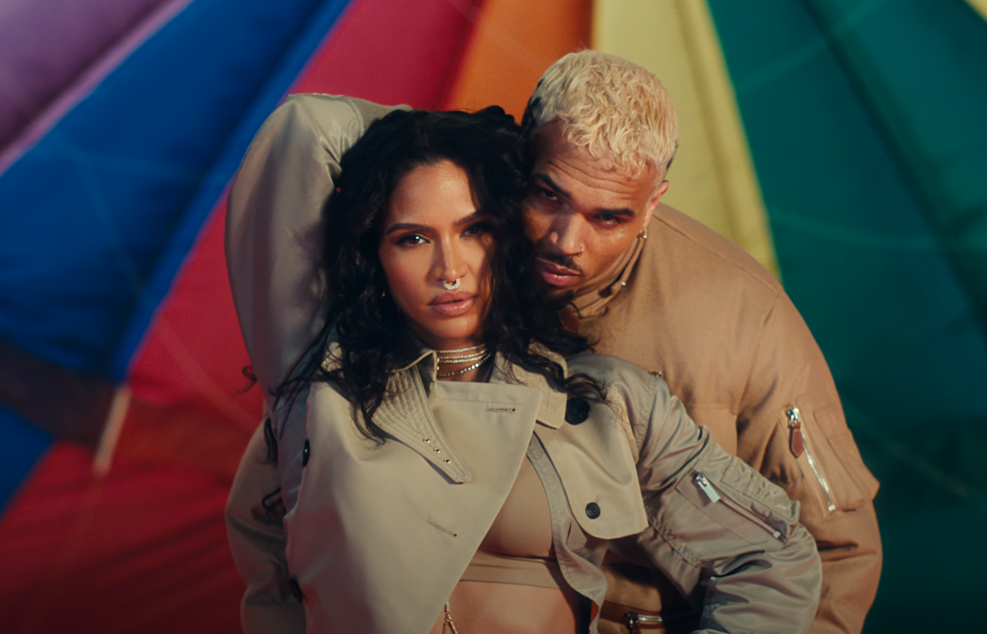 Chris Brown Releases 'Psychic' Video Starring Cassie
50
Amid his sold-out U.K./European tour, Chris Brown unveils a visual for his Jack Harlow-assisted track "Psychic."
Directed by Cameron Dean, the video opens with an aerial view of a futuristic city with flying cars. As a car lands on top of a building, we see Brown gazing at the city as he sings, "I wanna know how she know (me) / And how she readin' my mind (she) / She catch me every time / She might be psychic / But I like it."
Brown proceeds to jump off the building — but no worries, he has wings. He quickly lands in front of a vibrant backdrop, where R&B singer Cassie joins him for a partnered dance number. Throughout the visual, Brown brings the song to life through dance, performing solo and group choreography in different settings. 
"Psychic," which samples Cassie's 2006 debut single "Me & U," appears on Brown's Grammy-nominated album, Breezy (Deluxe), as well as the standard edition.
In addition to Harlow, Breezy includes features from Bryson Tiller, Ella Mai, H.E.R., Lil Baby, Lil Wayne and more. Breezy (Deluxe) has features from Anderson .Paak and Davido.
The standard version of Breezy was released in June 2022. It debuted at No. 4 on the Billboard 200, tallying Brown's ninth top five entry on the popular albums chart.
Brown's previous peak positions on the Billboard 200 include the following: F.A.M.E. (2011), No. 1 peak; Fortune (2012), No. 1 peak; Indigo (2019), No. 1 peak; Chris Brown (2005), No. 2 peak; X (2014), No. 2 peak; Royalty (2016), No. 3 peak; Heartbreak on a Full Moon (2017), No. 3 peak; Exclusive (2007), No. 4 peak; and Graffiti (2009), No. 7 peak.
As noted above, Brown is on his headlining Under the Influence Tour in the U.K. and Europe. He recently extended his tour itinerary due to overwhelming demand. The tour kicked off earlier this month and will conclude March 26 in Paris, France.
On May 6, Brown will perform at the Lovers & Friends Festival, presented by Usher, in Las Vegas, Nevada. The one-day festival will include performances by Usher, Mariah Carey, Boyz II Men, Missy Elliott, Miguel, Jhené Aiko, Summer Walker and more.
Brown is nominated for four NAACP Image Awards this year, including Outstanding Male Artist and Outstanding Album (Breezy). The 54th NAACP Image Awards broadcasts live from the Pasadena Civic Auditorium in Pasadena, California, on Saturday, Feb. 25, 2023, at 8 p.m. ET on BET.
Watch Chris Brown's "Psychic" video featuring Jack Harlow below. 
[embedded content]