Chlöe Talks Debut Album 'In Pieces,' Reveals Cover Art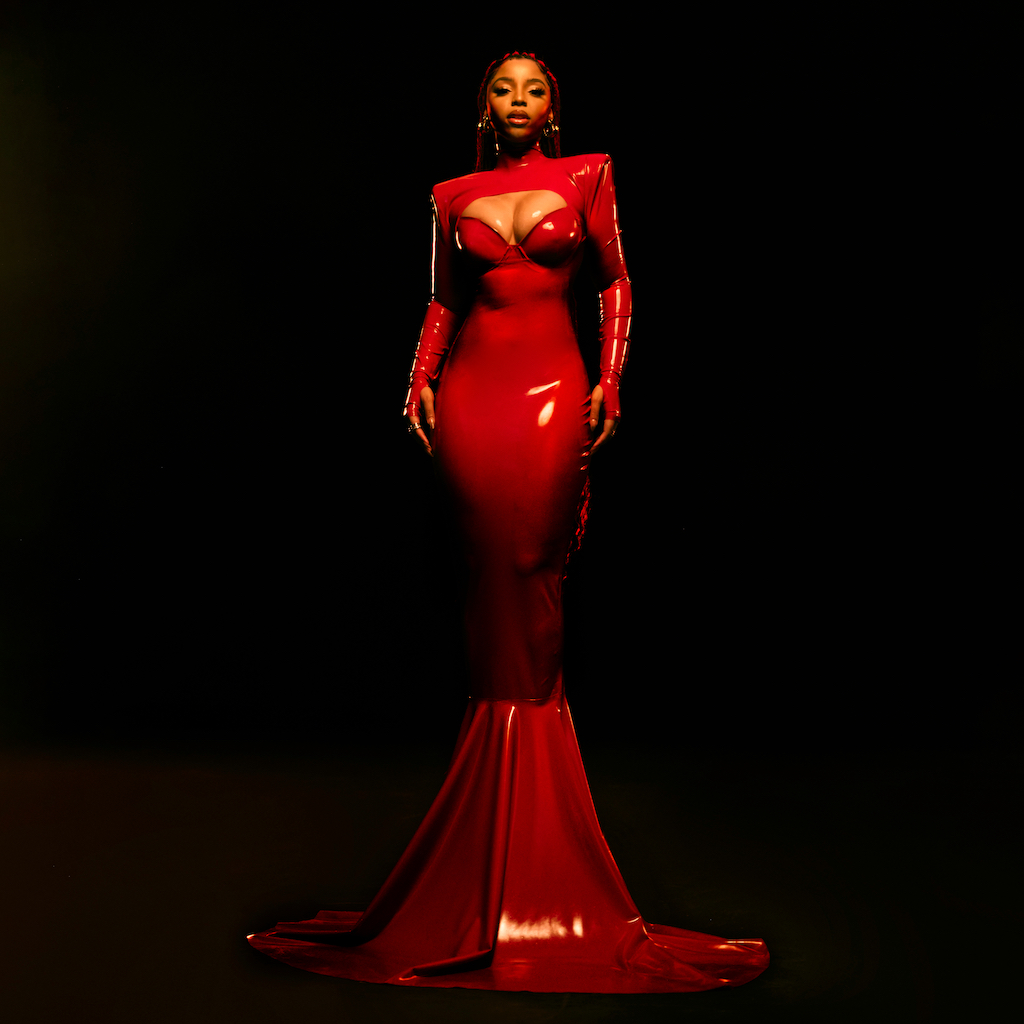 Chlöe Talks Debut Album 'In Pieces,' Reveals Cover Art
5253
As Chlöe gears up to release her debut album, In Pieces, on March 31, the Grammy-nominated singer offers more details about the project.
On Thursday morning, she unveiled the official cover art, which shows a doll-like, red-hair Chlöe holding her heart in the air, with a red glow on her chest that represents pain. In a lengthy social media post, Chlöe shared the inspiration behind the concept for the cover art.
"I saw a photo of a porcelain doll 3 years ago, holding her heart just like this and from then, I said this will be my album cover… that same day I also wrote 'heart on my sleeve.' The beginning of a scary and exciting journey for me," she wrote.
Chlöe also explained the meaning of her red hair. "This cover represents so much for me, down to the color of my hair.. when I had the red hair 1.5 years ago, it was one of the darkest times in my life.. that's why I never wore it again. It reminded me too much of the pain that I was going through in that moment and I didn't want any reminders. But now after healing, doing self-work and shedding this skin of false perfection, I find the beauty in my pain. I find the beauty in my flaws and how in actuality, that's what makes me perfect. I find beauty in all of the cracks that show people I've been broken down before, because I've gotten up every time. I wear my heart as my armor."
She continued, "IN PIECES is for the ones who behind closed doors are breaking and don't know how much more they can take. IN PIECES is for the ones who hold the people up around them while barely holding up themselves. IN PIECES is for the people who continue to get stabbed in the back, heart broken by the ones they thought they could trust, but STILL that doesn't change their heart and how they love. IN PIECES is for the ones like me, who wear their outer shell so well that you'd have no idea what they're going through. I hope this project brings healing to those who listen, as it's been completely therapeutic for me and I can't wait to share my heart with you, literally."
In Pieces will include the previously shared singles "Pray It Away" and "How Does It Feel." The latter song, a duet with Chris Brown, debuted at No. 7 on Billboard's R&B Digital Song Sales chart during the week of March 11.
Chlöe will kick off her headlining In Pieces Tour on April 11 in Chicago, Illinois, at Riviera Theatre. From there, she will play in 10 other cities, including Detroit, Toronto, New York, Atlanta and Houston. The tour concludes May 3 at The Novo in Los Angeles, California.
[embedded content]
Days before Chlöe goes on tour, her new movie, Praise This, will premiere on Peacock. Per the logline, "Praise This follows aspiring musical superstar Sam (Five-time Grammy nominee Chloe Bailey; Grown-ish), a young woman driven, at almost any cost, to break into the music business. So, when her father (Philip Fornah; Better Call Saul), worried that Sam is associating with a dangerous crowd, moves them from Los Angeles to Atlanta to live with Sam's sunny cousin, Jess (Anjelika Washington; Tall Girl franchise), Sam is …not happy."
It continues, "But when Sam is forced to join her cousin's struggling, underdog praise team in the lead-up to a national championship competition, she sees an opportunity to finally make her dreams come true. What she discovers, though, is that ambition can command a high price and that praise is not about glory, but gratitude."
Presave In Pieces at chloebailey.net.