Charlie Wilson, Ari Lennox, Musiq Soulchild to Perform at Radiant Waves Cruise Festival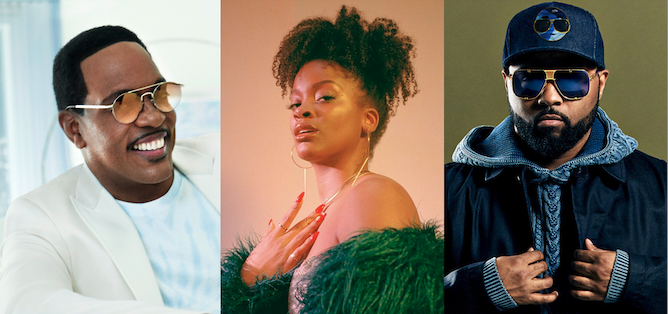 Charlie Wilson, Ari Lennox, Musiq Soulchild to Perform at Radiant Waves Cruise Festival
85
All aboard! There's a new R&B-soul cruise festival coming next year. Powered by Sixthman and Rolling Out, Radiant Waves will set sail on Jan. 16-20, 2023. It will travel from Miami, Florida, to Nassau, Bahamas aboard on the Norwegian Pearl. Charlie Wilson, Musiq Soulchild and Ari Lennox are at the top of the bill.
The lineup also includes BJ the Chicago Kid, VanJess, Cory Henry, Baby Rose, Marzz, Jac Ross and Lady Bri.
Anthony Diaz, CEO of Sixthman, said, "We could not be more proud to partner with the Rolling Out team on Radiant Waves. They have produced highly curated national and local events, content, and conferences for more than twenty years that has entertained, informed and inspired the communities they know and serve so well."
He added, "Our mission in launching Radiant Waves is to highlight both legends and contemporary artists on the same stage for fans on vacation. To do so with Charlie Wilson and Ari Lennox is a dream come true. We could not be more excited to welcome them both and the entire line-up of talented artists aboard, along with their most passionate fans."
View this post on Instagram
Munson Steed, CEO and founder of Rolling Out, noted, "Travel, tourism, and entertainment for multicultural audiences is a key passion point, consumers want more choices in experiences reflective of their culture and interests.
We are excited to partner with the Sixthman team who has the proven expertise to create immersive magical music and lifestyle events across the world as well as fully integrate our marketing partners into the experience to deliver an awesome voyage for our audiences. This partnership is an open call for fans, bands, and brands to bring their voices to shape the movement."
In addition to musical performances, the four-day excursion will feature exclusive activities with artists from the lineup (autograph sessions, panels), late-night parties, movie screenings and more.
Presale sign-ups are available now at radiantatsea.com. The first booking window will open this Friday, April 1.
Radiant Waves 2023 Lineup:
Charlie Wilson
Ari Lennox
Musiq Soulchild
Cory Henry
BJ The Chicago Kid
VanJess
Baby Rose
Marzz
Jac Ross
Lady Bri