Charlie Puth Is Still A Hitmaker, Whether He's Trying Or Not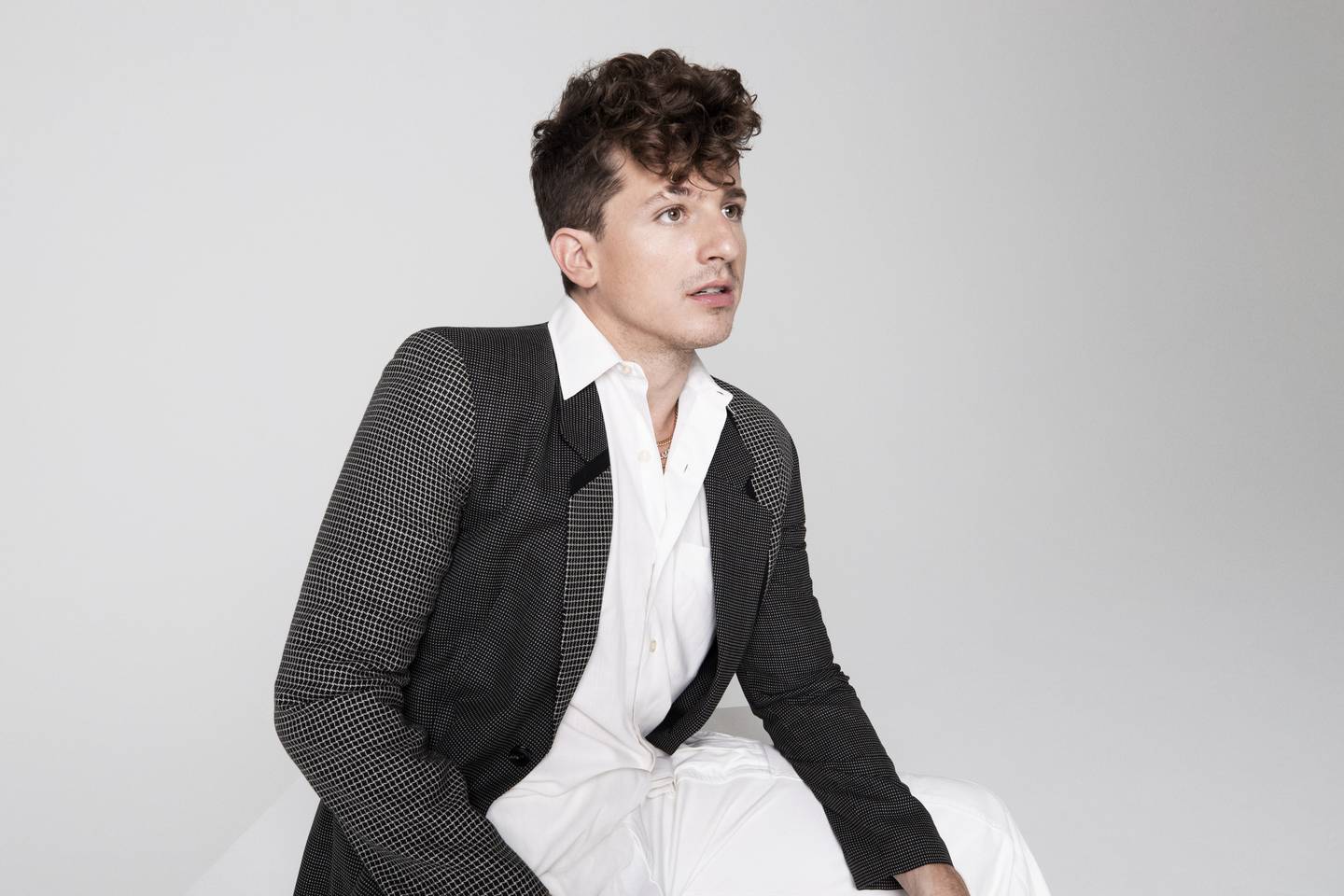 Charlie Puth Is Still A Hitmaker, Whether He's Trying Or Not
58
Candid might be the best word to describe Charlie Puth. The Grammy-nominated singer-songwriter shares an authentic approach toward every aspect of his life, even as it's often filtered through the isolating prism that is social media. On Twitter, he shares his unfiltered thoughts about other artists' music. He posts shirtless selfies on Instagram. And on TikTok, he invites his fans into his creative process, sharing intimate behind-the-scenes looks at how he works in the studio. The 30-year-old artist's openness naturally extends to his art, too. "I'm a real person who goes through real things just like you," he tells MTV News on a phone call from Los Angeles. "The only difference is I put a little beat to it."
Puth is excited to chat about his third studio effort, Charlie, out today (October 7), a collection that aims to make you "want to dance and cry" through frank recollections of someone who's shedding past wounds. Hailing from Rumson, New Jersey, Puth found initial success through the virality of his music videos on YouTube. After performing on The Ellen Show in 2011, he signed to DeGeneres's record label Eleveneleven. He released his debut single, the soulful "Marvin Gaye" featuring Meghan Trainor in 2015. His debut studio album Nine Track Mind dropped the following year, including the breakout song "We Don't Talk Anymore" with Selena Gomez. Although the collection received a largely negative reception, subsequent projects scaled far better. 2017's "How Long" peaked at No. 5 on the Billboard Hot 100, and prior to its release, his latest effort had already garnered attention with "Left and Right," featuring Jungkook of BTS, amassing more than 88 million global streams and 85 million video views to date. Today, it is Puth's highest-charting debut single. 
Indeed, the singer once felt his work was driven by the need to churn out hit after hit, following the unexpected early success of his early career-defining song "See You Again." The pressure often left the music created in a "rushed, last-minute situation," he says, making him detached from early collections like his 2016 debut album Nine Track Mind. On this latest project, backed by Atlantic Records, he was given the time and support to explore his artistry in his own unique way — out in the open, and in conversation with his fans — for the first time. "It felt like the perfect time to be honest about everything I had gone through in these past couple of years," he notes.
The musician took to TikTok to share videos of himself as he produced various tracks on the eponymous album. There's "Light Switch," which sees Puth humorously navigating all we do to capture unrequited love, and "That's Hilarious," which shares the pain of feeling betrayed by a break-up. Both were crafted in real time with millions of fans watching. He opened up a dialogue about what he was going through, which in turn made him realize the importance of community in making art, as it infuses the process with deeper meaning. "I was under the impression that the only way to write a song was to go away and hide and come back with 12 songs ready to show the world," he says. "Maybe that works for some artists, but I took a different approach. That way, when people heard the final product, they felt they were with me from the very beginning."
Having fans be a part of the creation of the album replaced the energy of concerts, which had been put on pause during the coronavirus pandemic, reinvigorating the songwriting process for him. In addition to navigating heartbreak while writing the record, Puth also wanted the "tempos to be obnoxious and danceable," he says, akin to an early Phil Bailey record. Puth had long been fascinated by the artist's usage of drums, and his voice grows excited as he delves into the instrumental behind the single "Marks on My Neck." The drums, he says, are "in your face," just as the lyrical content. "I wanted to make sure all these records had the drums in front of my vocals and that the message of the song is loud and clear lyrically."
Charlie sees Puth explore loss, longing, and finding his way back to himself in the midst of it, all of which came about from having conversations with himself. "With the pandemic, I couldn't be around too many people or songwriters to write songs, so I had to talk to myself and reflect on things." This birthed "Smells Like Me" and "I Don't Think I Like Her," the latter of which discussing heartbreak. When writing the album, Puth says the lyrics and feelings came first, whereas his previous work was driven by a youthful self-consciousness, careful about how he would be perceived. "I'm happy with those albums, but I was a very different person at 25 years old," he adds.
Along with the musical journey of Charlie came a personal one. At the start of 2020, well into the music-making process, Puth scrapped it all. He released singles "Girlfriend" and "Cheating on You" in 2019 but decided not to include them and other material on the next record. The artist was reeling from the end of two relationships and navigating the fallout from those romantic and platonic splits. This is reflected in "That's Hilarious," which Puth revealed to 16 million fans on TikTok in February. "When I listen to it, it brings me back to the hardest time in my life when I couldn't let somebody go," he said at the time. "Don't give your heart to someone who's still got a broken one."
"Smells Like Me," written after breaking up with a partner, is similarly intimate for Puth. He said the track was built around indignation. "Whether it's a romantic relationship or working relationship, if it doesn't end ideally, you think about all the things you could've said to 'own' that person, to really get them back." Finding himself "resentful and agitated" about how things had ended, Puth turned inward and reflected on his feelings, ones that seemed to stick around long after the relationship. "I found myself in my bed at night thinking 'I hope they're still hung up on me in some way' and I can feel that they are even though they're not telling me."
Music bridged the gap between Puth's heartbreak and the hardship in getting answers to his questions surrounding the feelings of his former flame. It was here that a connection between the personal and the professional was made for the musician. First, a lyric referencing an item of his partner's popped into his head, one that hopes a pillow carries his scent. Then, he wanted to make it more personal, so he focused on something that he and the former paramour shared: a jacket. "I hoped that same jacket smelled like me, not out of love, but out of resentment. It was very toxic and I regret thinking that, but a beautiful song came out of it."
Having people care about his personal life is not normal to Puth, as he believed he was only being thought of as an artist on the radio. Puth believes this happened because of what he was putting out musically. "I was putting out music that did very well on the charts and people seemed to like it, which made me happy. But it really wasn't about me. I'm being selfish for the first time in my life, making songs where I don't care if some of them aren't played on the radio. I feel like I have interesting things to say and I go through similar feelings that people feel." Consequently, radio stations seem to be playing it more, with "Left and Right" debuting at No. 22 on July's Hot 100 chart and sitting at No.26 on the Global 200 Billboard chart in September.
For Puth, this album is about embracing growth and being capable of healing ourselves from the wounds that life can give us. In the year it took the artist to make it, Puth has gone through highs and lows, some of which made him question his purpose as an artist. In the process of reflecting and growing from his experiences, "I am just trying to prove that we are capable of healing ourselves," he says. "People can make their own art that explains what they're going through and color it with their personality."