Cardi B & Megan Thee Stallion Perform 'Bongos' on 2023 MTV VMAs: Watch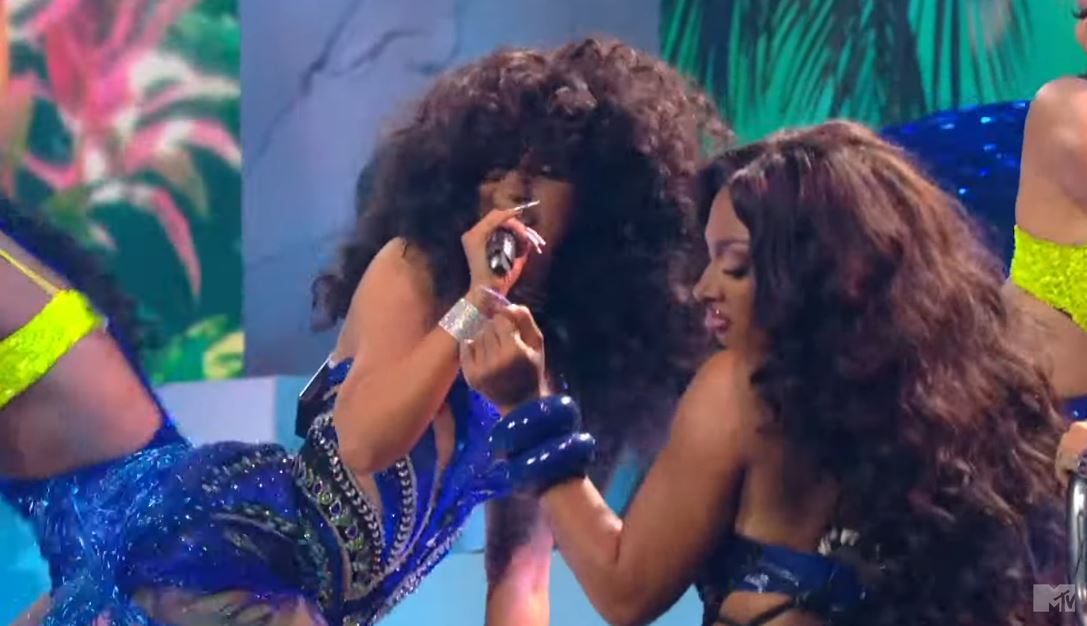 Cardi B & Megan Thee Stallion Perform 'Bongos' on 2023 MTV VMAs: Watch
6695
Cardi B and Megan Thee Stallion took the MTV VMAs stage by storm with a performance of their new song 'Bongos'.
Cardi opened the show, lowering herself to the stage on a huge disco ball while wearing her hair loosely in the style of Donna Summer from the 1970s. Shirtless male bongo players accompanied her when she arrived, and when the song started, dancers in neon green and blue two-piece bathing costumes joined her.
Megan then joined her collaborator and showed off her moves including her famous twerking. Watch their performance below.
[embedded content]