Cardi B bashes stepson of billionaire who's stuck in submarine in Atlantic ocean; Stepson went to Blink-182 concert instead of mourning at home [VIDEO]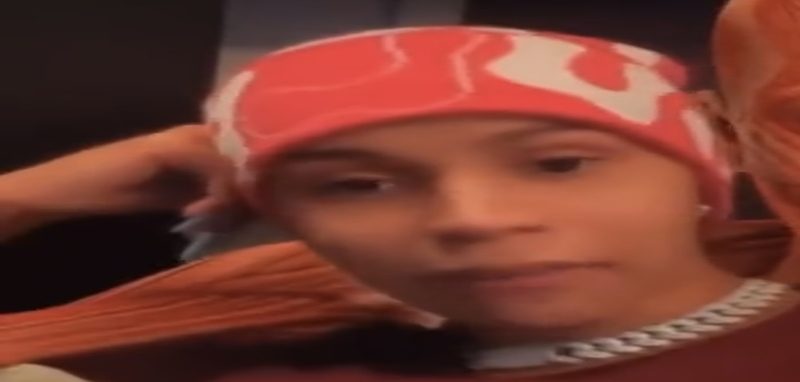 Cardi B bashes stepson of billionaire who's stuck in submarine in Atlantic ocean; Stepson went to Blink-182 concert instead of mourning at home [VIDEO]
15141
Cardi B bashes stepson of billionaire stuck on submarine
Over the past 24 hours, social media has been buzzing over the OceanGate Titan submarine carrying five people, who went to see the remains of the Titanic in the Atlantic Ocean. This submarine has lost contact with everyone, as all five passengers only have less than 24 hours of oxygen left. Furthermore, each passenger paid $250,000 to venture on this trip, after plans for it were initially announced last fall.
Meanwhile, a stepson of one of the billionaires aboard the submarine is catching a lot of heat from Cardi B. Hamish Harding is one of the men on board, as his son Brian Szasz went to a Blink-182 concert, as all of this is occurring.
"People was like, 'Well, what is he supposed to do? Be sad at the house? Is he supposed to go look for him?' Yes. You're supposed to be at the house, sad. You are supposed to be crying for me. You're supposed to be right next to the phone, waiting to hear any updates about me. […] Like, isn't it sad that you a whole f*ckin' billionaire and nobody gives a f*ck about you? Like, you missing and motherf*ckers is ready to shake dicks at concert. That's cr*zy. I'd rather be broke. I'd rather be broke and poor, but knowing that I'm loved."
Meanwhile, Szasz is now clapping back on Cardi, in a new social media post. He explained that he went to the Blink-182 concert in order to cope. He added that Cardi is "a pos trashy celeb" and that Cardi is trying to get clout off he and his families suffering.
Cardi B speaks on the missing billionaire aboard the Titanic tourist submarine ?https://t.co/FoC4kyecyo pic.twitter.com/zBhRz9Gfs7

— HipHopDX (@HipHopDX) June 21, 2023
Cardi B bashes stepson of billionaire stuck on submarine