Bruno Mars Announces 2023 Las Vegas Shows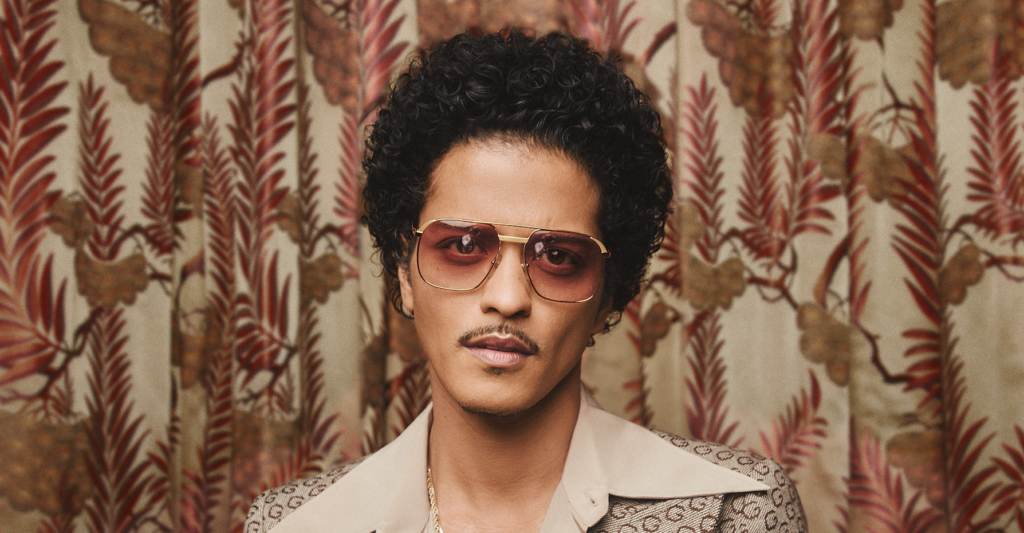 Bruno Mars Announces 2023 Las Vegas Shows
41
Bruno Mars will be extending his stay in Las Vegas, Nevada, for multiple show dates.
The Grammy-winning singer is set to headline two shows on Dec. 30 and Dec. 31 at Dolby Live at Park MGM to help close out 2022, which were previously announced.
He'll return in January for three more shows and in February for seven shows, including his closer on Valentine's Day.
Tickets are on sale now at ticketmaster.com.
Earlier this year, Mars and Anderson .Paak, together known as Silk Sonic, kicked off their Las Vegas residency at the same venue.
The duo was supporting their debut album, An Evening With Silk Sonic, which was released Nov. 12, 2021. It debuted at No. 2 on the Billboard 200 chart, selling 104,000 equivalent units in its first week.
An Evening With Silk Sonic was preceded by their smash hit "Leave The Door Open," co-produced by Mars and D'Mile.
The Billboard Hot 100 chart-topping single scored them four wins at the 2022 Grammy Awards, including Record of the Year, Song of the Year, Best R&B Song and Best R&B Performance.
Speaking of the Grammys, Mars recently announced that Silk Sonic decided not to submit their album for Grammy nomination consideration.
"Silk Sonic would like to gracefully, humbly and most importantly, sexually, bow out of submitting our album this year," Mars told Rolling Stone.
"Andy and I, and everyone that worked on this project, won the moment the world responded to 'Leave The Door Open.' Everything else was just icing on the cake."
Following Mars' announcement, the Recording Academy CEO Harvey Mason Jr. released a statement supporting Silk Sonic's decision.
"Silk Sonic has been such a fun highlight of our last couple of shows and they deservedly had an amazing night at the 64th Grammys earlier this year," Mason said. "We appreciate their decision not to submit this year but look forward to celebrating an amazing year in music together."
.@BrunoMars left the door open for you to make epic plans for 2023 🎉 Tickets to see Bruno Mars at #DolbyLive are on sale now 🎟️: https://t.co/978IHH3vvj pic.twitter.com/JV9OyBaznN

— Park MGM (@parkmgm) October 28, 2022
Bruno Mars Las Vegas 2023 Show Dates
Dec 30, 2022
Dec 31, 2022
Jan 25, 2023
Jan 27, 2023
Jan 28, 2023
Feb 1, 2023
Feb 3, 2023
Feb 4, 2023
Feb 8, 2023
Feb 10, 2023
Feb 11, 2023
Feb 14, 2023