Ashanti, Mýa, Bobby V and More to Perform at 2023 I Love RnB Music Festival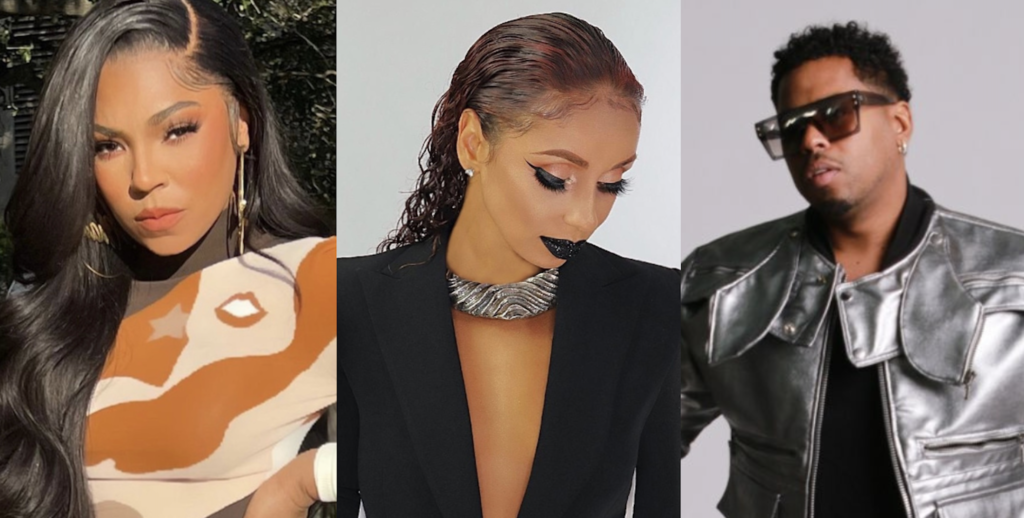 Ashanti, Mýa, Bobby V and More to Perform at 2023 I Love RnB Music Festival
73
The lineup for I Love RnB Music Festival 2023 has been announced. Ashanti and her longtime collaborator Ja Rule are at the top of the bill.
The festival is set to take place on Saturday, May 27, 2023, at Queen Mary Festival Grounds in Long Beach, California.
Other R&B acts booked to perform include 702, Blaque, Bobby V., Marques Houston, Mýa, Nivea and Pleasure P and Ruff Endz. More performers are expected to be announced at a later date.
In addition to Ja Rule, there will be a few other rap allies of R&B, including Chingy and Lil' Flip. Both rappers rose to prominence in the mid-2000s.
Aside from his hit single "Right Thurr," Chingy has collaborated with R&B singers, including Janet Jackson, Bobby V, Tyrese and Amerie, to name a few.
As for Lil' Flip, he had the summer of 2004 on lock with his Lea-assisted single "Sunshine," which peaked at No. 2 on the Billboard Hot 100. It was certified gold by the Recording Industry Association of America (RIAA) in November 2005.
Circling back to Ashanti, the Grammy-winning singer recently released her new single "Falling For You." She co-wrote it with BLEU, who also serves as the producer.
In an interview with Angie Martinez, Ashanti confirmed her plans to release a project soon.
"I have so many records, Angie, it's ridiculous. We have to put the records," she told Martinez. "The plan is… we're going to put out an EP or an album. Me and BLEU are working on some stuff. It's just so much music and it's time."
View this post on Instagram
In July 2021, Mýa introduced her alter ego Mýa Lan$ky on her hip-hop-tinged track "Worth It."
Mýa shared the inspiration behind the song in an interview with Rated R&B."' Worth It' has been in the archives for years," she revealed.
"I think victory in my independent journey and a lot of people coming at me asking, 'Why this, why that,' and finally giving answers. How I define my success is ultimately peace of mind and the glow-up, which also takes grind, gutter, fight, faith [and] prayer. So, it's an inspirational record, but it's still bossy and flossy, too."
Mýa also teased two upcoming projects. "I'm in the midst of putting features on one of the albums, but the other is also getting mixed and shortly gets mastered after that."
She added, "But you know, you got to have your teams aligned: your publicity team, your marketing team, your radio team, and your visual team to deliver what the people want. This is not just about music but delivering another piece of art with it. It will take some time, and right now, I'm focused on getting my film money to invest in it."
Bobby V, currently on the Millennium Tour: Turned Up, released a sweet track titled "Cookie" in June. At one point, he had an EP titled Appetizer and an album titled Sunday Dinner on the way. However, both projects have yet to get a release date.
Of Sunday Dinner, Bobby V told Rated R&B, "It's an amazing R&B album. Real music and live instrumentation — just continuing the legacy of R&B and giving that real music."
Aside from solo music, Bobby V recently formed an R&B group called RSVP with Ray J, Sammie and Pleasure P. In September, they teased their debut single, "Money Everywhere," but did not offer a release date.
View this post on Instagram

Last month, Marques Houston released his new single "Coming Back." It will appear on this EP, ME: Dark Water, which drops Nov. 4. via Phoenix Music Group.
"The inspiration behind the song is that no matter what me and my wife are going through, I always come back to her," Houston exclusively told Rated R&B. "When I feel like the world is closing in on me from all the pressures of success or expectations, I find myself coming back to her as my safe zone."
Circling back to the I Love RnB Music Festival, tickets are on sale now. General admission pricing starts at $99.
There are two tiers for VIP pricing. For $249, VIP Tier 2 allows access to exclusive areas, including the pit front of the stage, an express line for admission, and preferred restrooms and water stations. VIP Last Tier offers the same as Tier 2 at $299.
Payment plans are available for all ticket types. Tickets can be purchased at ilovernb.com.
I Love RnB Music Festival 2023 Lineup
Ashanti
Ja Rule
Fabolous
Mýa
Chingy
Bobby V.
Pleasure P
Nivea
Marques Houston
Ruff Endz
702
Blaque
Lil Flip
+ many more surprise guests