Big Sean Earns Emmy Award For Role in Detroit Pistons Campaign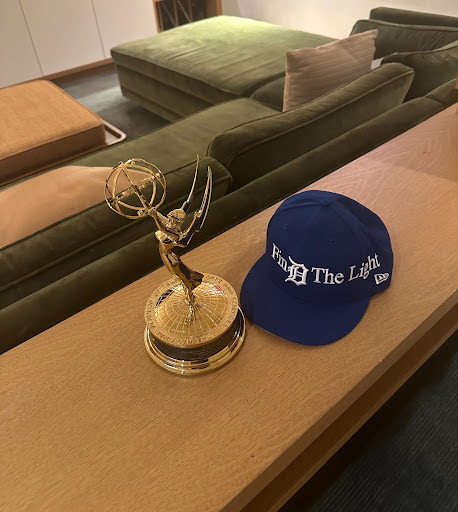 Big Sean Earns Emmy Award For Role in Detroit Pistons Campaign
6386
Big Sean is now an Emmy award winner.
The rapper earned his first ever Emmy for his role in the Detroit Pistons' 2022-23 Brand Campaign commercial "Different by Design." He received the award at a surprise ceremony during his 5th Annual Detroit's On Now (D.O.N) Weekend, which celebrated 50 Years of Hip-Hop in his hometown of Detroit.
"It's such a blessing to be hosting our 5th Annual DON Weekend, and I'm so thankful to everyone who has supported us so far," Big Sean had said upon announcement on the event. "I'm looking forward to celebrating 50 Years of Hip-Hop in the city that has given me so much love. LET'S GO!"
[embedded content]
The rapper currently serves as the Creative Director of Innovation for the Detroit Pistons. You can watch the Emmy winning spot above.