Beyoncé to Send New Single 'Church Girl' to Rhythmic Radio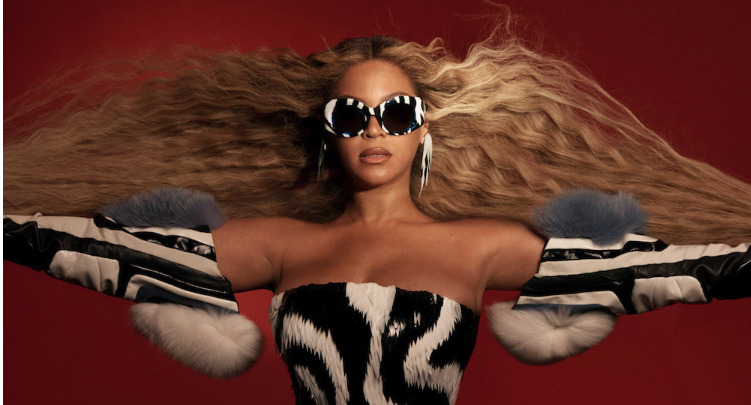 Beyoncé to Send New Single 'Church Girl' to Rhythmic Radio
56
Beyoncé will put steam behind a new song from Renaissance at rhythmic radio next month. "Church Girl," a fan favorite that the 28-time Grammy winner produced with The-Dream and NO I.D., is set to impact the format Tuesday, Oct. 4.
The good-girl-turned-bad jam, which includes a sample of the legendary Clark Sisters' 1981 devotion "Center Thy Will," features additional production from Stuart White. It debuted at No. 22 on the Billboard Hot 100 during the week of Aug. 13.
"Church Girl" is the follow-up single to Beyoncé's "Break My Soul," which topped rhythmic in August. The house track, co-written and co-produced by The-Dream and Tricky Stewart, also topped the R&B charts.
Before that, "Break My Soul" spent two weeks at No. 1 on the Hot 100, marking her eighth chart-topper. The song was also certified gold by the RIAA, with more than 500,000 equivalent units sold.
"Break My Soul" was launched as the lead single for Beyoncé's seventh studio album Renaissance. She shared a handful of remixes for the song, one of which was dubbed "The Queens Remix" and featured global icon, Madonna.
Renaissance debuted at No. 1 on the Billboard 200, pushing 332,000 equivalent units in its first week of sales. The opening sum gave Beyoncé the highest one-week sales by a woman this year and second overall. The achievement also puts her ahead of the pack as the only woman to have seven studio albums hit No. 1 on the Billboard 200.
"Creating this album allowed me a place to dream and to find escape during a scary time for the world," said Beyoncé. "It allowed me to feel free and adventurous in a time when little else was moving. My intention was to create a safe place, a place without judgment. A place to be free of perfectionism and overthinking. A place to scream, release, feel freedom. It was a beautiful journey of exploration."
View this post on Instagram
The music icon also thanked her fans for supporting her latest album. "I'm thankful that it was received and understood. Thank you to my beautiful team for your heart and grind," Beyoncé wrote in a letter. "Thank you to all of the brilliant collaborators and musicians, composers and everyone involved in creating this piece of art. And thank you to the absolute best fans on the planet. I'm grateful to be loved by you."
Earlier this month, Beyoncé and The Isley Brothers entered the top ten on Billboard's Adult R&B Airplay chart with "Make Me Say It Again, Girl." It marked the act's first top ten single in 21 years and Bey's eighth total.
"Make Me" is the lead single for The Isley Brothers' forthcoming album of the same title. The set will arrive on Sept. 23.
Outside of music, Beyoncé reunited with Tiffany & Co. for a second campaign, LOVE YOURSELF IN LOVE. As part of the campaign, a companion film, which includes the song "Summer Renaissance," will debut this fall.
Stream Beyoncé's single "Cuff It" below.