B. Smyth Has Died at 28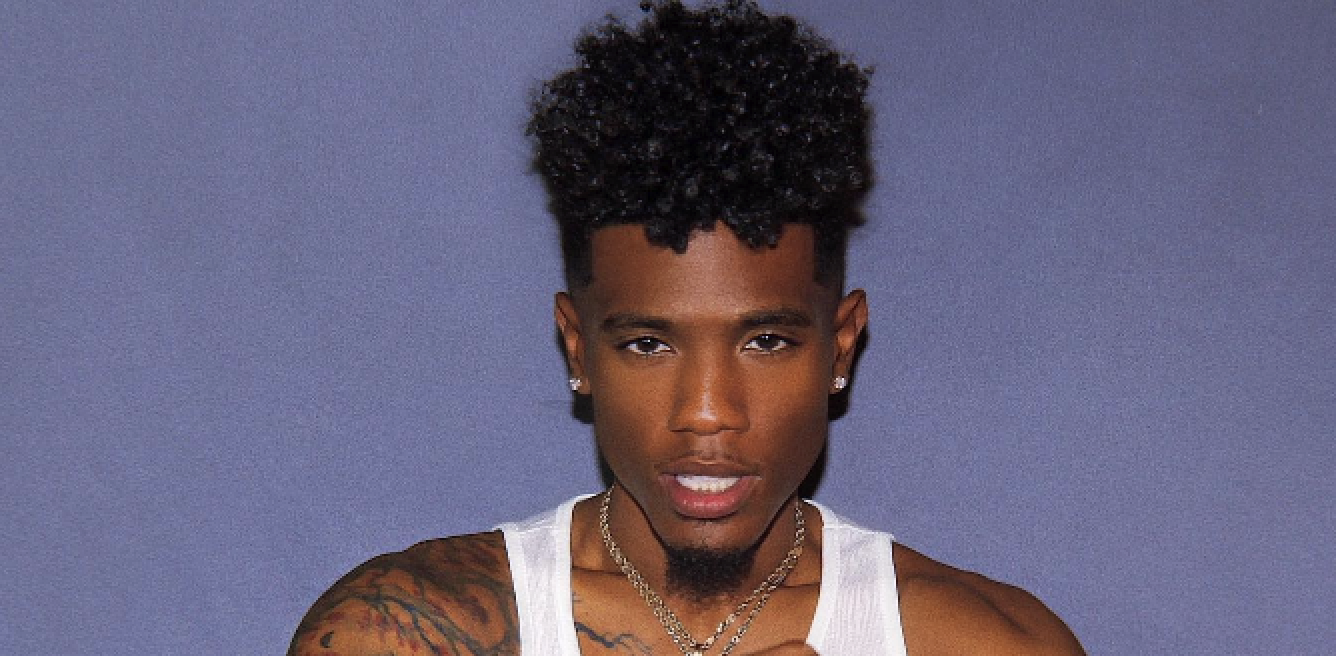 B. Smyth Has Died at 28
22
R&B singer B. Smyth has died at age 28.
His older brother Denzil Smith confirmed the news in a video, which was shared on Smyth's official Instagram page.
"Today regretfully I have to announce that my brother has passed away this morning from respiratory failure after a long battle with pulmonary fibrosis," Smith wrote. "My brother was very excited to see a lot of you create challenges for his latest released single #Twerkoholic part 2 while he was in the ICU, it really brought him a big smile to his face."
He added, "So on behalf of my brother and my family we want to say thank you to all of you for all of your love & support throughout the years. We ask for privacy during these difficult times."
In the video, which can be watched below, Denzil mentioned that B. Smyth wanted him to make a video letting his fans know that he appreciated all their love and support over the years.
View this post on Instagram
Born Brandon Smith, the Florida native first emerged in 2012 with his debut single "Leggo" featuring 2 Chainz. The song was released on Motown Records and peaked at No. 12 on Billboard's Hot R&B Songs chart.
In 2013, he released his debut EP, The Florida Files. "I wanted it to be unique," Smyth said of the EP.
It didn't include "Leggo," but it did feature his Future-assisted single "Win Win," as well as "Gettin' That." The latter tune was co-written by Sean Garrett.
In 2014, Smyth returned with his "Twerkoholic," which ended up becoming a fan favorite. (Last month, he released "Twerkoholic Pt. 2.")
The twerk anthem, which has more than 13 million streams on Spotify, sampled Ready For the World's 1986 hit "Love You Down."
Smyth signed a new record deal with ByStorm Entertainment/RCA Records in 2016 and launched his Yung Thug-assisted single "Creep." He followed up with "Love Killa," which was inspired by Brandy's "Angel In Disguise," the Rick Ross-assisted "Gold Wrappers" and "Might Cuff U."
Smyth teamed with LightSkinKeisha in 2018 for their smooth bop "Ride Good," which peaked at No. 14 on the Hot R&B Songs chart. The song has garnered nearly 14 million streams on Spotify. Meanwhile, the official music video has over 30 million views on YouTube.
Since 2020, B. Smyth had consistently released music for his fans. He dropped two songs that year, plus one song in 2021. This year, he shared several songs, including "On Me," "I Love U So," "Plan B, "Own My Heart" and "Fall in Love."
In April, he released a compilation project titled Unreleased…
Watch Denzil Smith's video statement about B. Smyth below.
View this post on Instagram