Alicia Keys Shares Breathtaking Video for 'Stay' Featuring Lucky Daye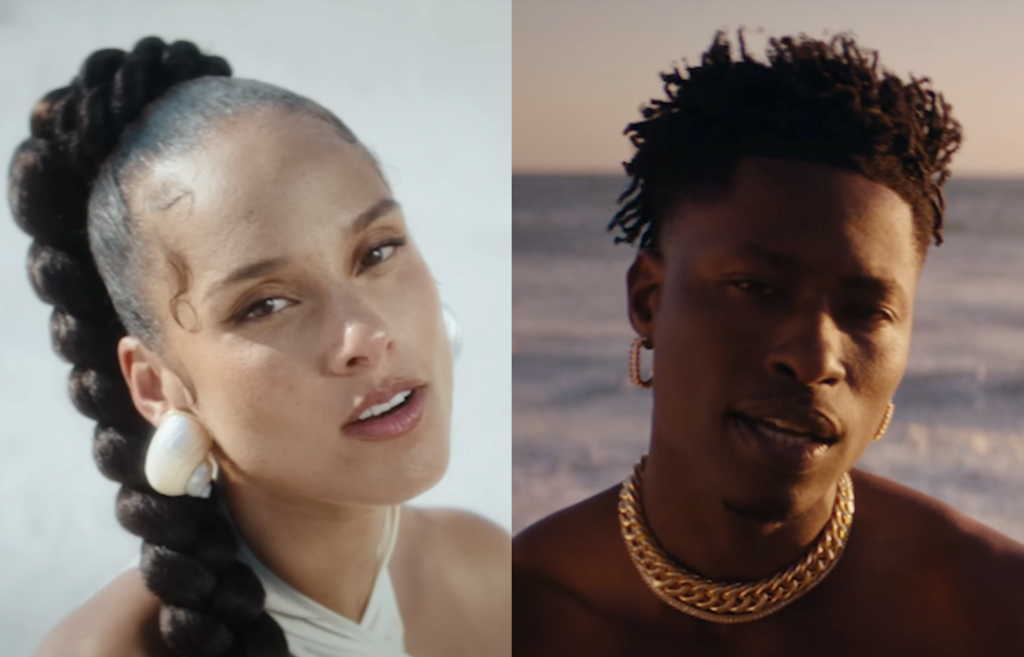 Alicia Keys Shares Breathtaking Video for 'Stay' Featuring Lucky Daye
67
Alicia Keys has unveiled the video for her Lucky Daye-featured song "Stay." 
Directed by Jean Sébastien and Kamerameha, the scenic visual opens with Keys, dressed in a beautiful white gown, playing her signature piano in a white desert area.
The video transitions to Daye, enjoying a pleasant view of the ocean, where he sings the second verse. Later in the clip, Keys visits a beach where white horses gallop through the water and eventually surround her as the sun sets. 
Keys' "Stay" video comes just a couple of weeks after her Brent Faiyaz-assisted "Trillions" hit No. 1 on Billboard's Adult R&B Airplay chart, tallying her 13th chart-topper on this list. Keys holds the record for the most No. 1s on the Adult R&B Airplay chart.
"Stay" and "Trillions" appear on KEYS II, the deluxe edition of Keys' 2021 double album, KEYS. Daye is also featured on "Come For Me (Unlocked)," along with Khalid," from the standard version. 
KEYS consists of an Originals side with compositions that lean into Keys' signature sound and an Unlocked side with remixed versions of the tracks. 
"It speaks so much to just like there being no limits, which is what KEYS is all about," Keys told Rated R&B about the Unlocked side. "It was all about imagining and dreaming in a way that just opened up the possibilities."
Keys also shared the inspiration behind her latest album. "It is an invitation for all of us to show up to ourselves and not hold back any part of ourselves," she told Rated R&B. "I think a lot of us oftentimes feel like we have to dim it down and small it down. No, I refuse it anymore. I invite us all to refuse it because there's a power and a special energy that we all have."
Watch Alicia Keys' "Stay" video featuring Lucky Daye below.
[embedded content]