Alex Vaughn Remakes Brandy's "Almost Doesn't Count" For 25th Anniversary Of 'Never Say Never'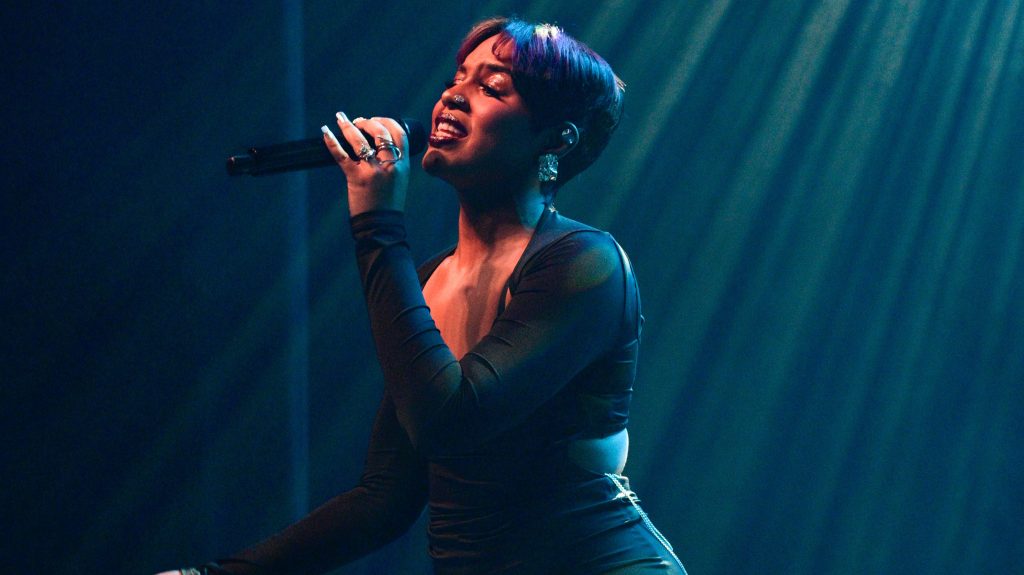 Alex Vaughn Remakes Brandy's "Almost Doesn't Count" For 25th Anniversary Of 'Never Say Never'
8961
Part of Spotify's Black Music Month programming aligned perfectly with the 25th anniversary of Brandy's sophomore album, Never Say Never. As a way to spotlight the rising talent on their Artists To Watch roster, the team tapped Alex Vaughn to pay tribute to the Vocal Bible.
The LVRN powerhouse and Bryan-Michael Cox, the label's new in-house executive producer/SVP of A&R, chose to remake the legendary ballad, "Almost Doesn't Count," and one of Vaughn's B-sides, "Do You Ever."
"'Almost Doesn't Count' is easily one of my favorite records on the 'Never Say Never' album. It's such a timeless ballad where the emphasis is placed on lyrics & riding the beat. I'm still in awe of being asked to cover any song by Brandy," gushed the DMV songbird.
Vaughn revealed, "I was a little anxious recording because Brandy is such a vocal icon, and I wanted to make sure I took the best care of the song, while still adding my own twist to it. The legendary B. Cox did the reproduction and was very supportive in and out of the studio, making sure I was comfortable and ultimately having fun with it. As I started getting through the session the lyrics started hitting differently than all the years I used to listen to it, and that helped me better dive into the song. I'm excited to share my rendition with the world!"
When the Hurtbook singer was selected for the inaugural Rising R&B class, Spotify's Head of R&B, Alaysia Sierra told VIBE, "R&B is thriving and full of emerging talent from around the world. Its influence on music globally is undeniable. The genre's versatility is unmatched, and this class of artists proves that […]. The future of R&B is infinite."
Stream Vaughn's rendition of the Brandy classic below.