6ix9ine Claps Back At Meek Mill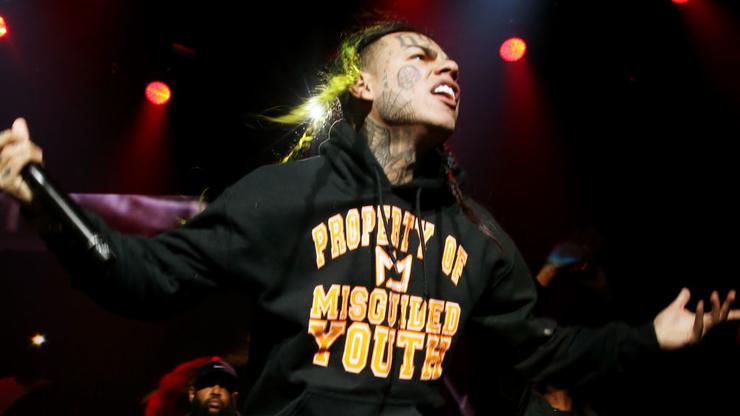 6ix9ine Claps Back At Meek Mill
31
And like that, the cycle continues. Mere minutes after Meek Mill decided to remind the world of 6ix9ine's turn from Nine Trey Gangsta Blood member to informant, the rainbow-haired rapper decided to push back. Perhaps he simply had enough of the cyberbullying he's received from scorned rappers. Perhaps he simply can't help himself, the same way a tiger cannot change its stripes. In any case, Tekashi 6ix9ine wasted little time in penning a retort in Meek's direction.
MARCO BERTORELLO/AFP Getty Images
"Imagine having a new born baby come into the world & being pressed about a Mexican with rainbow hair," writes Tekashi, emphasizing his tone with a "tears of joy" emoji. While he didn't exactly go off on the Championships OG, it's clear that 6ix9ine is — at the very least — flirting with the notion of getting back to his signature BS. A fact that will likely sow salt across the fields of his myriad critics and haters, many of whom reside within the rap game.
It wouldn't be surprising to see Tekashi's retort spark a wider dialog between the two — after all, he's often used animosity to build hype for his own music career, which happens to be resuming at 3PM today. No matter where you stand on the controversial rapper, one thing is certain — his incoming Livestream will be an antics-fueled affair. The only question is, will Meek Mill be tuning in?