2023 Grammy Awards: PJ Morton Scores Fourth Best R&B Song Nomination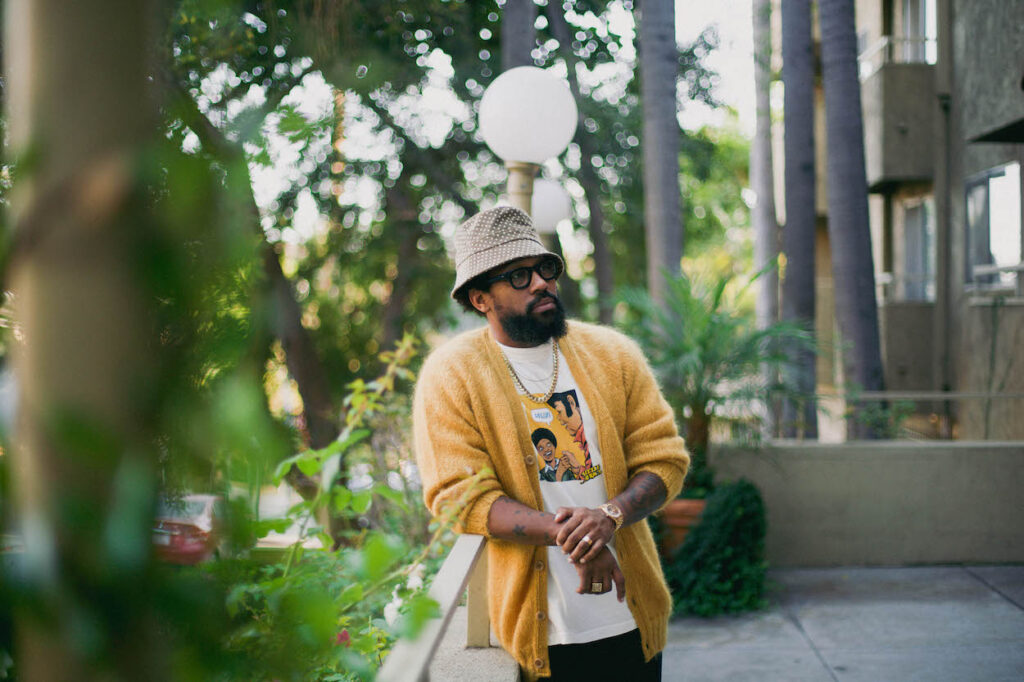 2023 Grammy Awards: PJ Morton Scores Fourth Best R&B Song Nomination
66
In October 2021, PJ Morton shared "Please Don't Walk Away" as the lead single from his 2022 album, Watch The Sun.
The vulnerable tune, where the New Orleans, Louisiana, native acknowledges his faults in a relationship, reached No. 10 on Billboard's Adult R&B Airplay chart. It became his second top-ten hit on that list.
"'Please Don't Walk Away' is in the spirit of when men were honest and willing to be vulnerable in music," explained Morton.
"It came from a real place when I thought I was going to lose the love of my life. I just tapped into those feelings. And as it happens sometimes, something beautiful came from something tragic."
On Tuesday, the Recording Academy honored Morton's single "Please Don't Walk Away" with a Best R&B Song nomination at the 2023 Grammy Awards. He's been nominated in this songwriters category four times, the first being his Stevie Wonder collaboration, "Only One" in 2014.
Of the five nominated songs nominated at the 65th Grammys, "Please Don't Walk Away" is the only record with just one credited songwriter who is also the performer.
Morton has been the sole songwriter for each of his nominated tracks, including "First Began" (2017) and "Say So" featuring JoJo (2020). (He won a Grammy for the latter tune.)
In fact, every time Morton has been up for Best R&B Song, he has been the only songwriter and performer.
Additionally, it marks Morton's sixth consecutive year to receive a nomination at Grammy nomination.
One of Morton's three 2023 nominations is for Best Gospel Performance/Song ("The Better Benediction"). This marks his first nod in this category, which awards the artist(s) and songwriter(s) for new compositions, but it's his second in the gospel field. He won Best Gospel Album (Gospel According to PJ) at the 63rd Grammy Awards.
Following his win, during a virtual press conference, Morton talked to Rated R&B about his experience recording a gospel album as opposed to an R&B album.
"This kind of gave that validation the way I feel about that. I've said for years that I'm not Clark Kent when I write an R&B song and Superman when I write gospel songs. It's really heart at the root of it. I think that's why a lot of our R&B stars came from church because the soul of it is there regardless," Morton told Rated R&B's Keithan Samuels.
He continued, "The approach is not much different for me as far as what I'm doing musically or what I'm trying to get across. Of course, lyrically I have to approach that and think of what I want to say. It's more messages of inspiration, hope and love. That was the only different approach but it was just different conversations."
Moton's Best R&B Album nomination for Watch The Sun marks the fourth visit in this category. His previous nominated releases include the following: Paul (2020); Gumbo Unplugged (Live) (2019); and Gumbo (2018).
In 2019, Morton made Grammy history as the first artist to have a live and studio album of the same material nominated in the category. He still holds this title.
The 65th Grammy Awards will air live Sunday, Feb. 5, 2023, at 8 p.m. ET / 5 p.m. PT on CBS. It will also stream live and be on demand on Paramount+.
Morton, currently on tour, recently released a deluxe version of his recent album Watch The Sun. He also appears on Robert Glasper's Black Radio III and Jamison Ross' Jamo.
View this post on Instagram