XXXTENTACION 'Look At Me' Is Another Soulless Cash Grab From The Late Rapper's Greedy Estate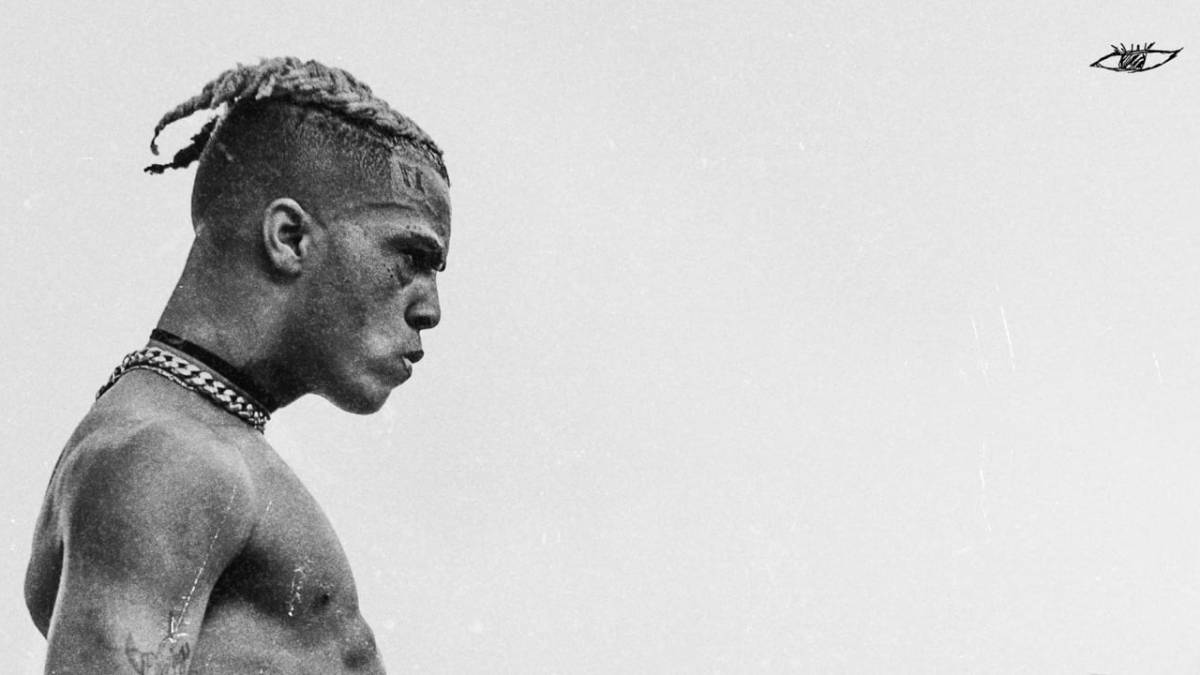 XXXTENTACION 'Look At Me' Is Another Soulless Cash Grab From The Late Rapper's Greedy Estate
89
Like most sequels in the modern age, Kanye West's Donda 2 listening party didn't produce the intrigue of the original. At most, memes of Kanye throwing his mic in frustration after technical difficulties and barbs at his engineers from faceless Twitter users served as the headlining moment that people may, or may not, care about years from now. However, the most impactful moment was buried amidst the jokes and Playboi Carti's Jeff Hardy-inspired outfit. Early in the event, a voice blares throughout the LoanDepot Park stadium in Miami, Florida. Those in attendance recognize immediately who it belongs to, raising their phones like lighters in tribute. That voice belongs to Jahseh Onfroy, better known as the late Florida rapper XXXTENTACION.
The song, "True Love," was originally meant to be a single for Kanye's Donda 2. It didn't quite feel emailed and manufactured in a Frankenstein'ed posthumous label experiment; there was real emotion from X, sounding vulnerable and afraid of the unknown that love brings. Instead, it's the featured single for another posthumous exploit hastily put out by X's team. Look At Me: The Album is another reminder of the plague of milking an artist's work through posthumous material.
Since X's death following a fatal shooting in 2018, his estate has been run by his mother Cleo Onfroy and manager Salomon Sobande. The estate has released a total of four posthumous projects filled with unreleased tracks, unfinished demos, voice snippets and random features. X's first posthumous release, 2018's SKINS, is filled with incomplete songs and ideas. A "deluxe edition" of his landmark album, ?, was thrown together in the same year with Apple Music labeling the tacked on tracks as "extras." Bad Vibes Forever followed a year later, a compilation of rough voice memos and filler mundane features. To create these, X's team exploited his material down to bare bones – even voice memos on his phone have been pillaged and mixed.
Look At Me is a compilation and companion piece to the Hulu documentary of the same title, filming X's rise and demise through his struggles with mental illness and violent actions. It's another low hanging fruit cash grab from an estate drunk with greed, who will soon be pivoting to using NFTS to bleed more from his fans. The songs are ripped directly from his SoundCloud (which are still available for free) and may be slightly improved in audio but ultimately feel like 10 loose and slapped on tracks on top of a greatest hits LP.
The compilation opens with "Vice City," a meditation on the vices that equate to happiness and ruminating on the idea of mortality. The track plays out as a diary read aloud. Released in the early stages of his career, "Vice City" showcased X's talents but also highlighted a young man entrapped in the webs of depression and self-destruction. "I'd rather die than be alive in this life/Honestly, full of life and strife," he says with certainty. This is the beginning of a much darker portrait than the one being painted.
Cleo Onfroy and the rest of the estate intended for the documentary and accompanying album to humanize the controversial figure. Soulless compilation aside, it's clear the tracks act as unanswered cries for help. X's obsession with death and the desire to share his pain with others is prevalent. On "NEVER," he lifelessly mutters, "You, I, we die/It's so hard to take/This time, I'll fly." The sorrow and trauma are well documented in the music but so are his heinous and violent actions toward women.
"Rare" sees XXXTENTACION reveling in his abuse towards his partner: "I got a bad bitch, she got a pretty pussy/I beat the bitch like Ray Rice/She won't testify if you ask her," he shamelessly raps. In 2017, Pitchfork published a 142-page transcript of testimony by XXXTENTACION's ex-girlfriend Geneva Ayala. For over two hours, she spoke on physical, mental and sexual abuse by Jahseh Onfroy. She detailed instances of extreme jealousy and domestic violence resulting in black eyes, bruises and lacerations. The song's inclusion only extenuates X's horrific and demonic treatment of women, a moment where art and the artist cannot be separated. Through this, Look At Me not only fails to humanize X but ends up revealing all the warning signs that were neglected. The album wants to celebrate his music and clean up his image but without the proper care to sequencing and song inclusion, it misses the mark entirely.
Look At Me fails in most areas, but it does succeed in showing X's versatility as an artist. Shortly after he started rapping, he began to experiment with his vocals from poetic ballads to scream-heavy metal that could tear paint off drywall. On "WingRiddenAngel," over a loop and sampling of Nicole Dollanganger's "Poacher's Pride" piano keys trickle in the background like the final raindrops of a storm. X's voice is layered, rapping nearly in a spoken word that sounds like bedtime prayer.
Fan-favorite "#ImSippinTeaInYoHood" makes the cut and is easily the highlight with X's screams jagged enough to cut through eardrums. The protruding bassline is enough to blow out any sound system, headphones included. X was creatively at his strongest when using metalcore as a canvas to lash out about his unaddressed trauma and abuse. The rage, angst and sorrow that bled throughout his music connected him to millions of misfit teens and young adults who felt similarly, even if it's also what led him to treat people so poorly.
X was a troubled soul, tortured by his own imperfections and the lack of an emotional and familial foundation in his childhood. He created the persona, XXXTENTACION, a moniker that would eventually become interchangeable with his birth name. Jahseh/X committed countless atrocities with his mugshot for domestic violence acting as the cover art for his breakout single "Look at Me!" His musical legacy is defined by the violence that consumed him and those around him.
It's said in his last days he didn't want to die known as a monster; gunshots for a Louis Vuitton valise at RIVA Motorsports in Deerfield Beach closed the chances for a redemption arc. But Look At Me: The Album, like its accompanying documentary, doesn't care about any of this.
It's only purpose is to bleed more money from X's fans and drain anything that can be digitally manipulated into content. Songs that were released as SoundCloud gems have become attached to a poorly sequenced greatest hits LP meant to keep the lights on, while the second disc features previously released tracks acting as streaming fodder like how Pop Smoke's team released "Dior" 100 times. The original magic has been ripped from the music. The only silver lining is the remaining meat has been carved from the carcass (hopefully), which will finally allow XXXTENTACION to rest.
REPEAT ME
FAN FEEDBACK
i wished it had more of his old soundcloud songs https://t.co/Bq81F3kDvi

— Sir Roadman (@ROADMANRONA) July 3, 2022
Well at least empire stepped up and gave us look at me: the album. all though it was a compilation and pretty much a soundtrack for the doc, I appreciate it a lot

— shari (@fukemweball7) June 29, 2022
XXXTENTACION – LOOK AT ME: THE ALBUM
I'm happy his label and team put out his SoundCloud era stuff on streaming platforms finally. Great mix of the stuff that made him most popular early on as well as after he blew up. Recommendations in replies. https://t.co/Ln9uAKeFfE

— Mike (@mikesmusictakes) June 11, 2022