Winona Oak Joins the 'Lonely Hearts Club' in Stunning New Exclusive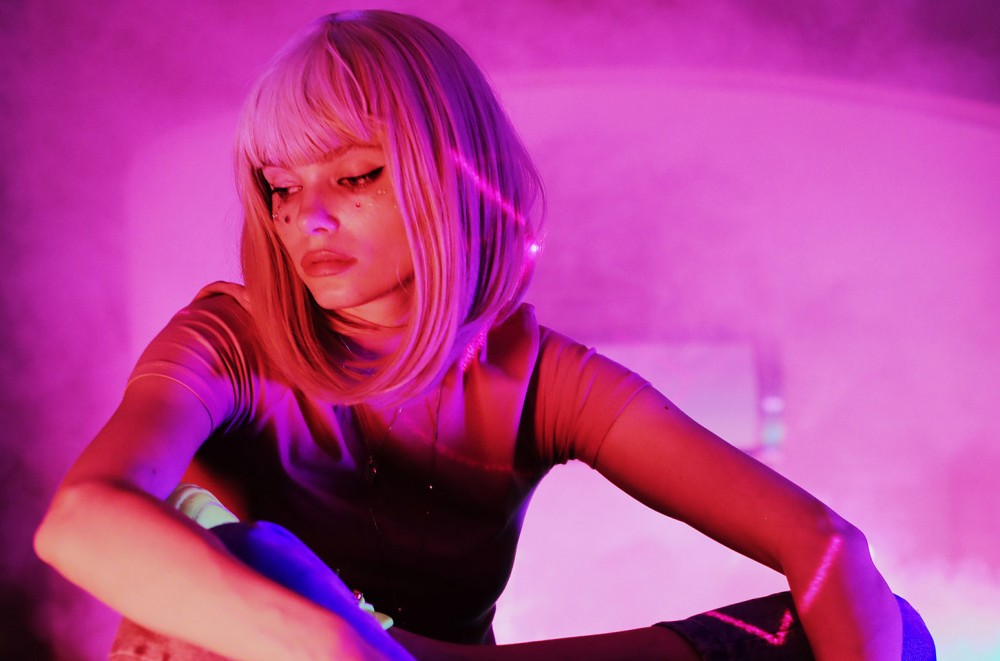 Winona Oak Joins the 'Lonely Hearts Club' in Stunning New Exclusive
65
Rising Swedish pop singer Winona Oak has unveiled the video for her new single "Lonely Hearts Club," premiering exclusively on Streets Talkin Thursday (Feb. 13).
In the visual, Oak stumbles through the morning after a wild house party surrounded by a number of pink-wigged dopplegängers dressed in pink t-shirts and jeans, identical to the ones she's wearing. "Picking up the pieces, wishing it was easy/ Trying to hold on to what's already gone/ Just floating through the weekend, drunk until we're speechless/ Killing for a feeling and a place to belong," she warbles on the first verse over sparse synths and echoing percussion.
"Lonely Hearts Club is a dialogue between me and my inner demons," the singer-songwriter tells Streets Talkin. "It's a deep self reflection that I wrote 5 years ago and the very start of a journey towards self love and growth. The darkest corners of someone else can shine a light on the parts of ourselves that we need to work on. Understand who you are, who you used to be — and forgive yourself."
The track is featured on Oak's debut EP Closure, which was released in January Neon Gold/Atlantic Records. The up-and-coming pop artist is set to headline POPSHOP at the Moroccan Lounge in Los Angeles on Feb. 19 before hitting the road as the opening act of Oh Wonder's national tour, which kicks off March 30 at Atlanta's Buckhead Theater.
Check out the exclusive premiere of "Lonely Hearts Club" below.