UFC's Rachael Ostovich Posts Stunning Bikini Quarantine Pics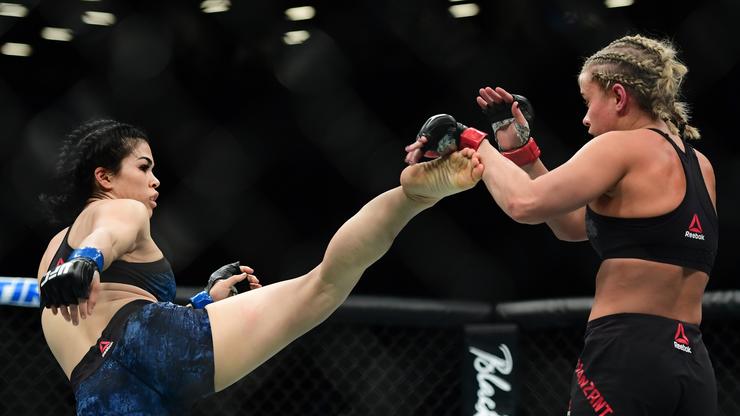 UFC's Rachael Ostovich Posts Stunning Bikini Quarantine Pics
59
It's been a rough few months for athletes around the world as they are currently dealing with a quarantine that has kept them out of work. Basketball players, soccer players, hockey players, and even racecar drivers are suffering because of this Coronavirus-imposed shutdown. Even UFC fighters are feeling the effects of this and Flyweight combattant Rachael Ostovich is certainly one of them.
Luckily, Ostovich is from Hawaii which means she can pretty well do whatever she wants at the local beaches. In her most latest Instagram post, Ostovich showed off some of her beach festivities, which also include modeling her swimwear. As you can see from the post below, Ostovich wanted to show off her green two-piece which features her curves on full display.
Ostovich noted in the post that she has been feeling the effects of quarantine, in the form of weight gain. Obviously, this is something we have all been feeling since we can't even go to the gym and workout. The only thing there is to do right now is eating and watching more Netflix then we ever have before.
In the future, we're sure we'll be seeing Ostovich in the Octagon, competing against some of the Flyweight division's finest.