Tu Forty Shares A Powerful New Album The Return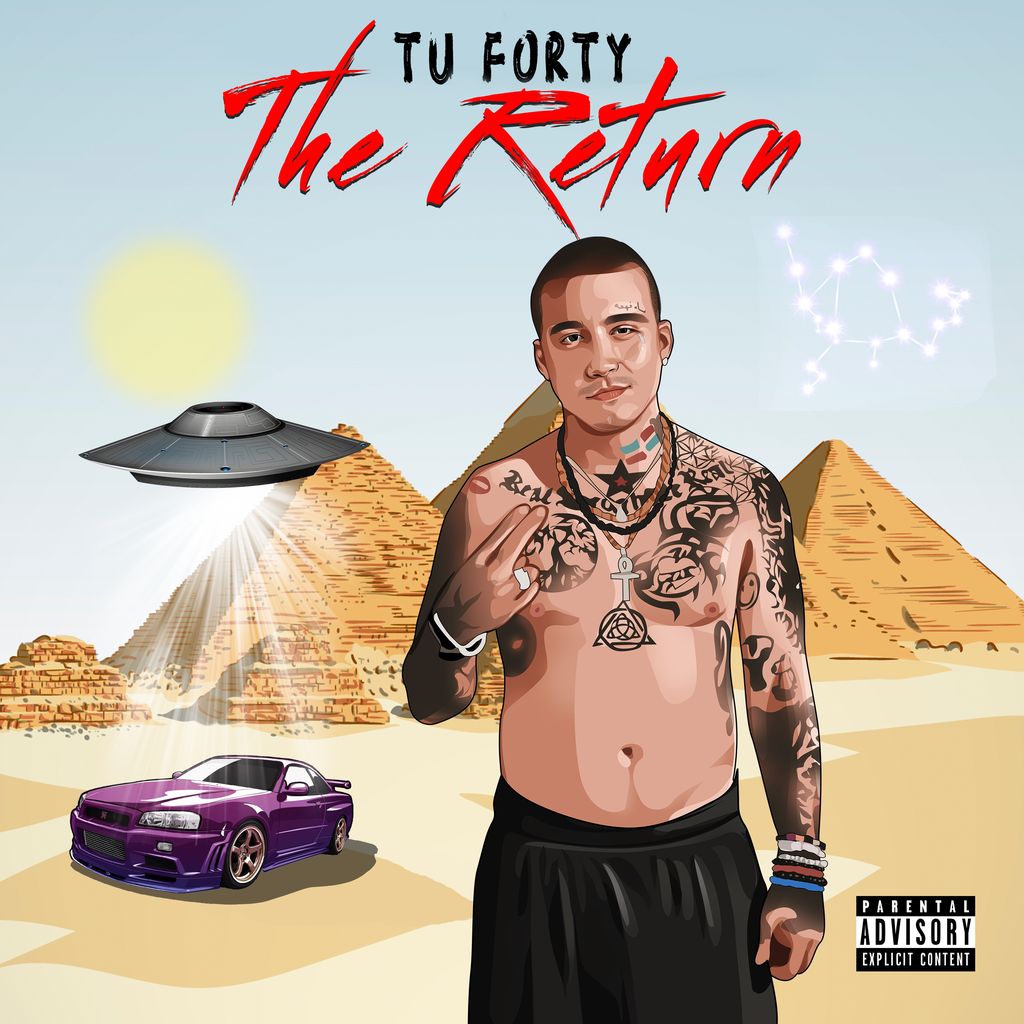 Tu Forty Shares A Powerful New Album The Return
47
After stepping into the music scene with the magnificent debut album The Unknown in 2017, Tu Forty returns with a major drop; the explosive LP titled The Return. Throughout a sophisticated collection of 9 songs, Tu Forty has imagined a masterful body of work set to further introduce his vivid talent to audiences worldwide. Born in Miami Dade County but raised in Hialeah, Tu Forty launched his career in 2017 with the debut album The Unknown, a record listing no less than 16 tracks that set the foundation of his career.
Tu Forty's new LP starts-off strong, setting the tone for everything coming next with the outstanding joint "Ophiuchus," a stunning display of the artist's crisp and mastered flow over a minimalist soundscape. "Code," "Levitate," and "Can't Relate," are some of the most powerful tracks on the album, but the entire tracklist flows perfectly to create an otherworldly listening experience.
Jordan "Tu Forty" Gutierrez, best known as Tu Forty, is a Hip-Hop, rap and pop artist well on his way to bring a new sound to urban culture thanks to his unmatchable versatility and addiction to the freshest beats. He lists 2 PAC , DMX , Eminem, Method Man, 50 cent, & Lil Wayne as some of his main influences, and himself started rapping at the very young age of 8 years old.
Speaking about his craft, he shares: "Vibes are everything including chemistry. Once you got the right beat, sound, melody, and a hook, it's a wrap! You can create unforgettable art! That's who I Am! I Am Art, and I Am Music!"
His urban poetry is filled with experiences and knowledge accumulated since childhood, never omitting the struggles he faced through a cutting-edge, raw and honest approach to lyricism and songwriting.
2023 will mark a very important year in his artistic life, with The Return being the cornerstone of his upcoming massive success.