Tory Lanez Reacts To 6ix9ine Beating His IG Live Record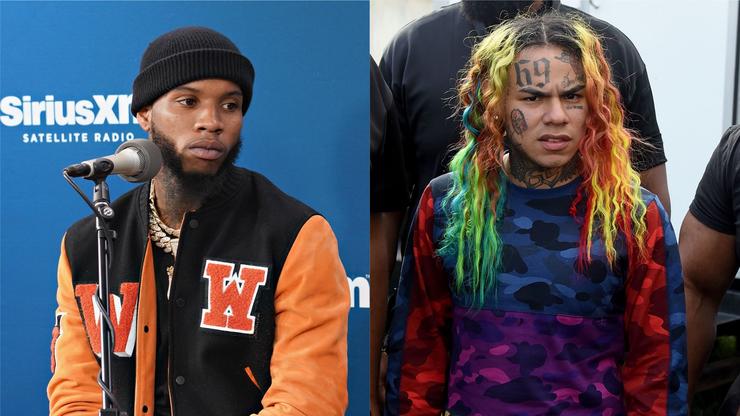 Tory Lanez Reacts To 6ix9ine Beating His IG Live Record
55
Tory Lanez was this close to throwing in the towel after he found out that 6ix9ine had beat his previously set record for most Instagram live viewers by a landslide. On Friday (May 8th), 6ix9ine made his return to the music scene by dropping his first post-prison single, "GOOBA," along with some accompanying visuals. While the music video itself beat a Youtube record previously set by Eminem in 2018, 6ix9ine also conducted a record-breaking Instagram live session that same day. The controversial artist's live racked up an impressive (albeit frustrating) 2 million viewers at one point, absolutely destroying the record Tory set last month with 300K during Drake's appearance on an episode of Quarantine Radio.
Roy Rochlin/Getty Images for BMI
Of course, Tory caught wind of his defeat, and unsurprisingly, he's being a good sport about it. However, he did slip in a joke about ending Quarantine Radio for good after getting annihilated by a notorious snitch.
"I was looking at that 2 mil like …. WELP …. Ima head out," Tory wrote on Instagram. However, he quickly followed up his comment by clarifying that he was only kidding. "Lolol we not actually stopping quarantine radio !" he promised. "But it was great holding the record when we had it …" If you ask us, Tory deserves that title, so make sure you tune into the next episode of QR and go for that 3 mil.