Tiny Claps Back At Troll Who Criticized Her Over Lyrica Anderson Dance Challenge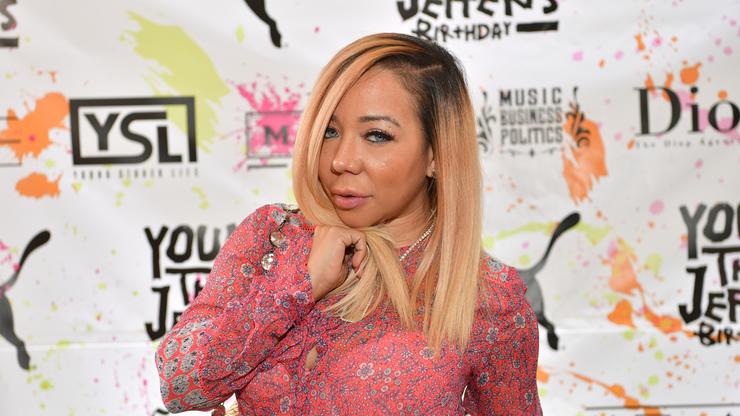 Tiny Claps Back At Troll Who Criticized Her Over Lyrica Anderson Dance Challenge
80
With every new song that's released, it seems as if a dance challenge is quick to follow. As the social media trend continues to grow as years progress, we're finding that our next-door neighbors are apparently professional dancers on social media. Drake's "In My Feelings" had fans worldwide putting their lives in danger as they bopped along in the middle of the road outside of moving vehicles, and more recently, Megan Thee Stallion's "Savage" has become the talk to TikTok and beyond. Tameka "Tiny" Cottle tried to add her friend Lyrica's latest release to the list of dance trends, but an Instagram user wouldn't let her be great.

Kevin Winter / Staff / Getty Images
On Wednesday (May 6) evening, Tiny shared a video of herself grooving to Lyrica Anderson's latest single "Marriott." To help bolster the Love & Hip Hop Hollywood star's single, Tiny delivered the #MarriottChallenge complete with familiar TikTok dance moves strung together. "Ok yall know i had to do my friend @lyricaanderson #marriottchallenge if you guys dont already have this song..u need to go get it," Tiny wrote in the caption to her video. "Stream It!! All dat!! #Marriott #Lyrica #LoveNHipHopLA 👑‼️❤️🙌🏽💋."
Lyrica sang her friend's praises in the comments, but an Instagram user called out the Xscape singer for dancing while her "husband is posting important issues on his page about a young black man being shot down in the streets like a dog." The user was referring to the slaying of Ahmaud Arbery and went on to criticize Tiny for "posting tic toks" while claiming that the public didn't care about her dance moves.
Tiny responded, "Stupid ass! Do your research nxt time before u come on my page taking 💩 pls & thank you 🙄." Check it out below.