The Weeknd, H.E.R. Win Apple Music Awards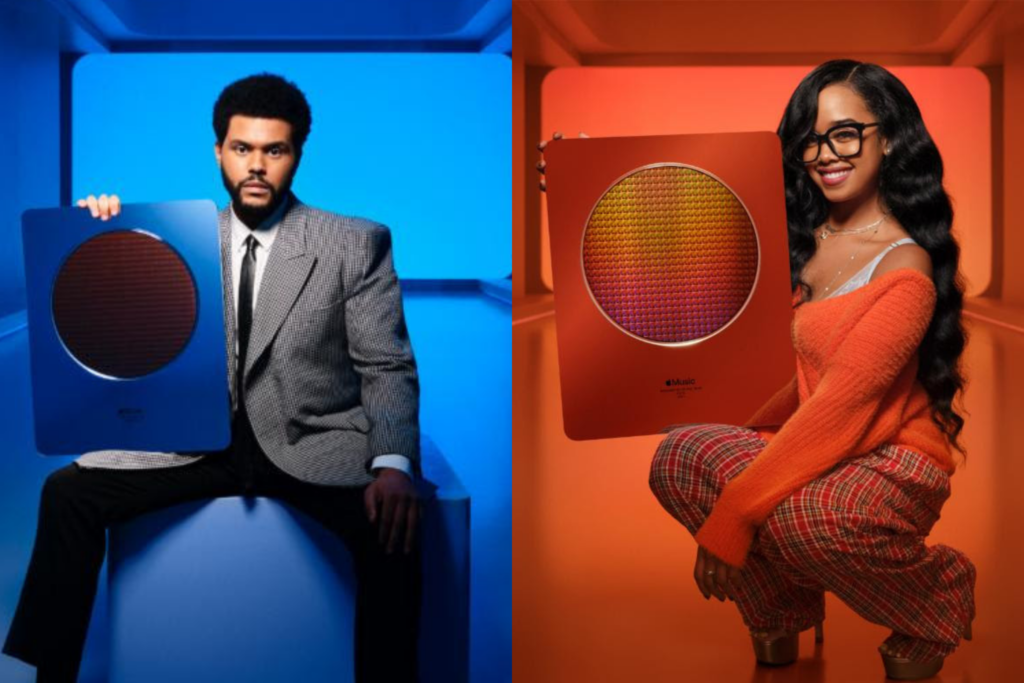 The Weeknd, H.E.R. Win Apple Music Awards
39
H.E.R. and The Weeknd were among the winners of the third annual Apple Music Awards, which recognizes the best artists of 2021 and their influence on global culture.
The Weeknd won Global Artist of the Year. He was recognized for his album After Hours becoming the most pre-added album of all time by a male artist.
Meanwhile, his hit single "Blinding Lights" peaked at No. 1 on Apple Music's Daily Top 100: Global chart.
"I'm so grateful for this huge honor and want to thank Apple for all its support, not only for my work but also for great music by newer artists, where it matters so much for creators to be found and supported," said The Weeknd.
H.E.R. was awarded with Songwriter of the Year. Her debut album, Back of My Mind, was the third-most-streamed R&B album on Apple Music in its first week of release by a female artist this year.
"Damage" and the Chris Brown-assisted "Come Through" both spent multiple weeks on the Daily Top 100 chart in over 30 countries.
"I am very honored and blessed to receive this recognition," H.E.R. said in a statement.
"As a young Black and Filipino artist, and a woman who is on the stage giving my all, there's no doubt that representation is important. Thank you so much, Apple Music."
In other award-related news, H.E.R. is nominated for eight Grammy awards, including Album of the Year (Back of My Mind) and Song of the Year ("Fight For You").