The 13 Best Things That Happened in Music This Week (Jan. 24)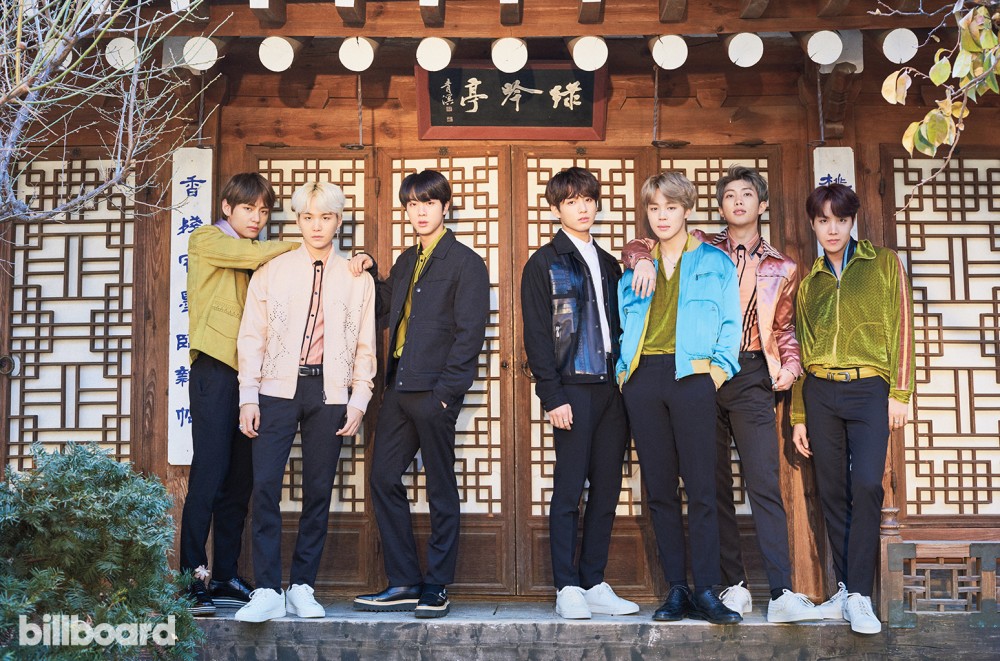 The 13 Best Things That Happened in Music This Week (Jan. 24)
58
It's Grammy Week, and big things were happening before Music's Biggest Night! More exciting tour announcements arrived this week from BTS, George Strait and more, and Taylor Swift fans got a glimpse of her forthcoming Netflix documentary, Miss Americana, just before its premiere at Sundance on Thursday (Jan. 23).
Streets Talkin also made a handful of major announcements this week, as the Power 100 list of the industry's most powerful executives arrived on Thursday, and the final numbers came in for Ariana Grande's Sweetener Tour (hint: they're massive).
Take a look at some of the biggest music moments of the week below.
---
Diplo, Common and more celebrate MLK's legacy
Several artists took to social media to celebrate Dr. Martin Luther King Jr. on Martin Luther King Jr. Day, which fell on Jan. 20 this year, five days after what would've been his 91st birthday. Common, Diplo, Fergie, Marie Osmond and many more shared some of the civil rights leader's most moving quotes, with Tim McGraw's message summarizing his legacy perfectly: "The words this man stood for, fought for, and died for have inspired generations….words are power."
BTS, George Strait, Ozuna and Nickelback announced tours
Another round of exciting tours were unveiled this week, with BTS' Map of the Soul tour dates arriving on Tuesday (Jan. 21). An array of artists also revealed tour plans, with Latin star Ozuna and country vet George Strait plotting North American summer treks, and Nickelback is also getting in on the summer fun with a tour dedicated to the 15th anniversary of their hit-filled album, All the Right Reasons.
Gwen Stefani and Blake Shelton continued being the definition of couple goals
One of music's most beloved couples teamed up for Shelton's latest single, "Nobody But You," and they unveiled the adorable video on Tuesday (Jan. 21). The clip features the lovebirds cuddling by the ocean and on a couch, sharing french fries, and driving in the country. Cue the awws!
Alicia Keys unveiled her new album release date
Just ahead of hosting her second Grammy Awards in a row, Alicia Keys had some exciting news to share: Her seventh studio album is on the way. Simply titled Alicia, the album will be out March 20. Keys also revealed that she will kick off a world tour in support of Alicia this summer, starting in Dublin on June 5 and ending in Miami on Sept. 22.
Selena Gomez's Rare debuted at No. 1 on the Streets Talkin 200
Selenators eagerly awaited the news of Selena Gomez's Rare chart debut as the news was a bit delayed on Wednesday, but the result was worth the wait: Rare debuted at No. 1. The LP squeezed past Roddy Ricch's reigning Please Excuse Me For Being Antisocial with 112,000 equivalent units, landing Gomez her third chart-topper on the all-albums chart. The singer took to Instagram to celebrate with the fans: "Thank YOU so much for making something so personal to me be a moment I'll never forget."
Drake tied the record for most Hot 100 entries ever
Drake's latest Future collab, "Life Is Good," debuted at No. 2 on the Streets Talkin Hot 100 this week, marking his 207th entry to the chart (yes, you read that right — 207th). His feat ties the record for most Hot 100 entries that was set by the Glee cast in 2013. With the hit Fox show now defunct, that means that Drake's inevitable next entry to the Hot 100 will make the rapper the all-time leader. We'll be patiently waiting, Drizzy…
Taylor Swift's Miss Americana Trailer arrived
The day before T-Swift's highly anticipated Netflix documentary Miss Americana debuted at Sundance Film Festival on Jan. 23, the "Lover" singer delivered the official trailer for the film, which boosted Swiftie excitement even more. The two-minute clip gave a preview of the intense interviews Swift gives in the doc, touching on the pressures she faced as a young female artist and breaking her silence on her political views — all of which led to her finding her truest self, which she says feels "f—ing awesome." (Miss Americana premieres on Netflix Jan. 31.)
Beyoncé shared a rare statement on Instagram
Queen B is the queen of fierce Instagrams, but it's not every day we actually hear from Beyoncé herself. But clearly Bey was blown away by the reaction to her new Ivy Park x Adidas collection, as she posted a heartfelt thank you message on Instagram on Tuesday. After thanking fans who waited in long lines and her famous friends who shared videos in their fab new outfits, Beyoncé added, "I am humbled, grateful and proud. Y'all look so good in your IVY PARK."
Harry Styles fans found his doppelgänger
How would you react if you saw a Harry Styles lookalike in public? A group of fans found out while picking up coffee at a Starbucks, where the drive-thru attendant looked exactly like the "Adore You" singer (and funny enough, the fans were listening to "Adore You" as they pulled up). See for yourself:
Lil Nas X was added as a Grammy performer (with several special guests)
Lil Nas X's smash hit "Old Town Road" will be honored in star-studded fashion at the 2020 Grammys, when the rapper will be joined by all of his OTR remix collaborators — Billy Ray Cyrus, Diplo, BTS and Mason Ramsey — for a "Grammy Moment" titled "Old Town Road All-Stars."
Another "Grammy Moment" will tribute longtime Grammy executive producer Ken Erlich, whose 40-year tenure will come to a close with a special performance of the Fame classic "I Sing the Body Electric" sung by Camila Cabello, Gary Clark Jr. and John Legend, as well as Debbie Allen, Joshua Bell, Common, Misty Copeland, Lang Lang, Cyndi Lauper, Ben Platt, and The War And Treaty.
Ariana Grande's Sweetener Tour proved to be her biggest yet
There was no denying Ariana Grande's Sweetener Tour was one of the biggest treks of 2019, and the proof is in the numbers: The tour grossed $146.4 million and sold 1.3 million tickets, according to figures reported to Streets Talkin Boxscore. Grande's 68 North American shows and 29 dates in Europe yielded the highest total gross, total attendance, number of shows (97), average gross ($1.509 million) and average attendance (13,699 tickets), making the tour the biggest of the "Thank U, Next" singer's career so far.
Streets Talkin's 2020 Power 100 list was revealed
As the music industry gears up for Music's Biggest Night on Sunday (Jan. 26), Streets Talkin honored music's biggest executives with the annual Power 100 list. Though the list is unranked this year, Streets Talkin still recognized an Executive of the Year (Universal Music Publishing Group chairman/ceo Jody Gerson) as well as an Executive of the Decade as we enter a new one (Universal Music Group chairman/ceo Lucian Grange). Take a look at the full list here.
Calvin Harris, Hayley Williams and more released new music
Between dance, hip-hop, Latin, country and even classic rock, there's all kinds of sounds to dive into this New Music Friday. Calvin Harris brought his dance music back to the '90s on a new EP titled Love Regenerator, which features extended and edited versions of the tracks "Hypnagogic (I Can't Wait)" and "CP-1."
Rosalía issued a soaring new song that she may just perform on the Grammys (titled "Juro Que"), Megan Thee Stallion released a fiery new song "B.I.T.C.H.", and Paramore's Hayley Williams delivered the first taste of her solo project with the haunting "Simmer."
Check out Streets Talkin's take on some of the week's hottest new releases here!