Teyana Taylor to Star in New Thriller 'The Smack'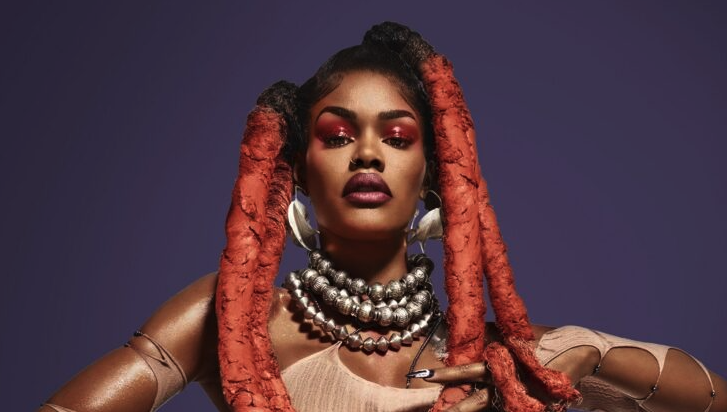 Teyana Taylor to Star in New Thriller 'The Smack'
47
Teyana Taylor is headed to the silver screen. The multifaceted entertainer will star in The Smack, an indie thriller based on the novel of the same name, written by Richard Lange, The Hollywood Reporter reports.
"Whewwwwww won't he do it?! 😰 I meannnnnnnn AunTEY is in great company & I am honored 🥹🙏🏾 Thank you @rosenthaldm @wme for this amazing role! Let's gooooooo 🎬," Taylor wrote in an Instagram caption.
In The Smack, Taylor will portray a self-made hustler who crosses paths with a down-and-out con man (played by Casey Affleck). They unite and venture to Los Angeles to lift some serious money that was said to be up for grabs by a wise con (played by Alan Arkin).
View this post on Instagram
To their surprise, two accomplices aren't the only ones going after the dough, one of which is the ex (Marisa Tomei) of the swindler (Affleck) who hit rock bottom.
More develops around the scam, including the two new friends (Taylor and Affleck) potentially falling for each other and possibly being set up for the biggest deception.
Oscar-winning actress Kathy Bates is part of the cast, as well as Isabel May and Yul Vázquez.
David M. Rosenthal, who is directing The Smack, co-wrote the script in part with Keith Kjarvel. The latter is collaborating with Sam Rockwell, Mark Berger and Andrea Bucko to produce the film that starts shooting later this fall.
"When I worked with David and Keith on A Single Shot, it was a singular experience, because of David's keen artistic vision as a filmmaker and Keith's leadership as a producer," says Rockwell.
"Bringing together this powerhouse company of actors feels like an old school, '70s way to make a movie, and Mark and I couldn't be more thrilled to be a part of this team."
View this post on Instagram
Taylor is set to star as Inez in Thousand And One, directed by A.V. Rockwell, which is expected to receive a premiere date in the coming months.
Also, she will star in White Men Can't Jump, a remake of the 1992 basketball comedy that starred Wesley Snipes and Woody Harrelson.
In 2021, Taylor co-starred as Bopoto in the Oscar-nominated Coming 2 America.
In other news, Taylor, the head of the production company, The Aunties, wrapped her Last Rose Petal 2… Farewell Tour earlier this month.
The tour supported her three-album discography, with the latest being The Album. Released in June 2020, the LP followed 2018's K.T.S.E. It included the songs "Morning" featuring Kehlani and "How You Want It?" with King Combs, each certified gold with more than 500,000 equivalent units sold.
The Album was among Rated R&B's 30 Best R&B Albums of 2020 list.
Revisit Teyana Taylor's "Morning" video with Kehlani below.