Tekashi 6ix9ine Disses Meek Mill With Nicki Minaj Reference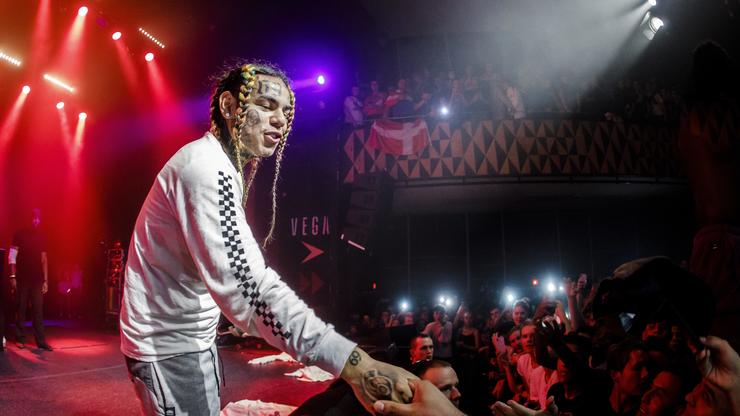 Tekashi 6ix9ine Disses Meek Mill With Nicki Minaj Reference
59
Tekashi 6ix9ine made his return to Instagram live today and not everyone was happy about it. Earlier in the day, Meek Mill took some big shots at 6ix9ine, saying that nobody should be supporting a snitch. Meek even referenced Nipsey Hussle's murder and how it was carried out by a known informant. In typical Tekashi fashion, the rainbow-haired rapper went off on Meek in his Instagram comments, which led to even more words being exchanged.
More recently, Meek took to his Instagram page where he posted an old freestyle with the caption "I been goat." Tekashi saw this as his opportunity to strike again as he replied "Imagine being this pressed. Nicki don't want you no more."
Of course, Meek and Nicki Minaj had a very public breakup a few years ago and the two were recently embroiled in a Twitter beef that had the hip-hop world paying attention. By bringing this up, 6ix9ine is opening up a whole can of worms that he might not be ready for. Either way, Tekashi is trying to hit the ground running with his trolling and so far, it's helping him rack up numbers on his new song, "GOOBA."
Stay tuned for updates as this is a developing story.