'Teen Mom''s Leah Discusses Having Children With Jaylan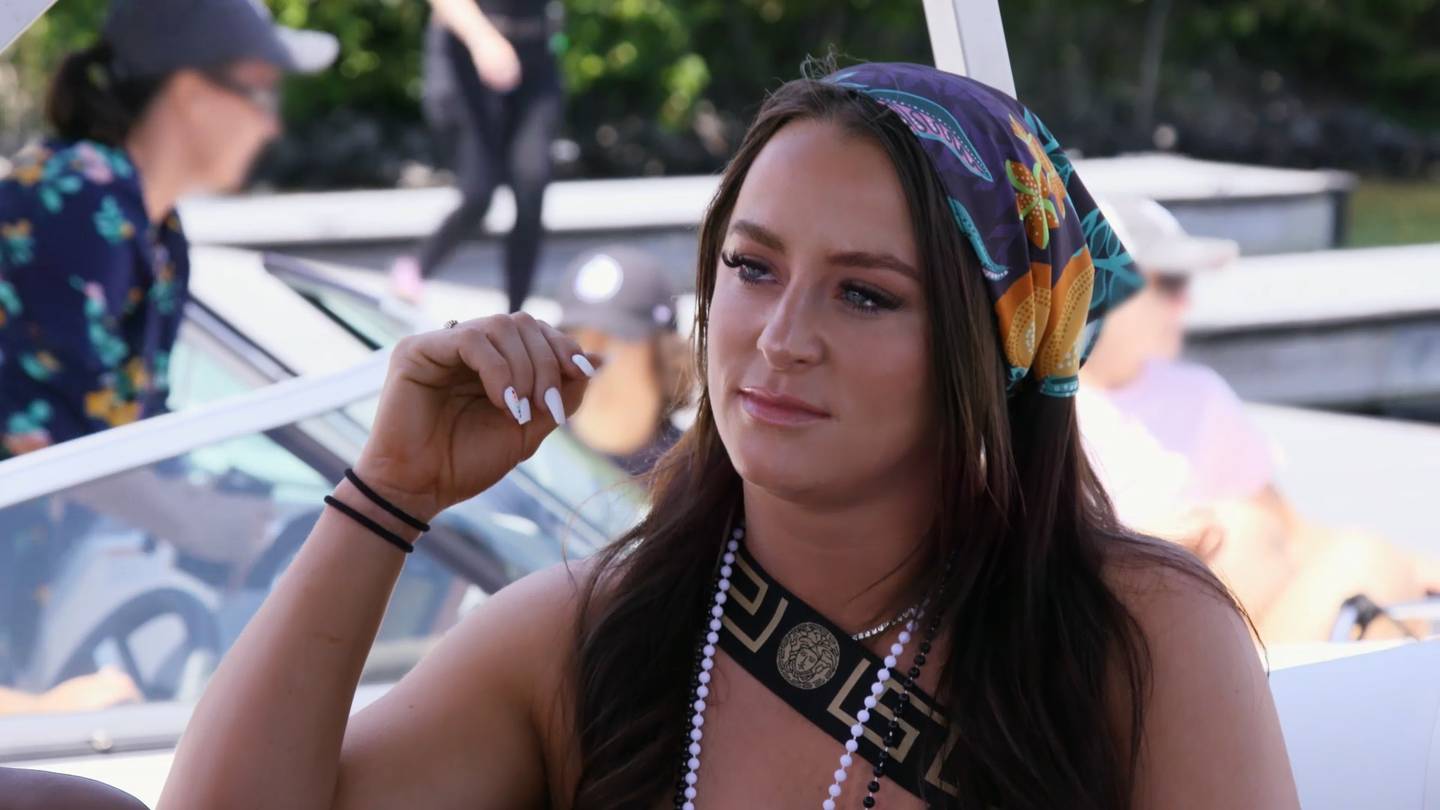 'Teen Mom''s Leah Discusses Having Children With Jaylan
52
Leah's beau Jaylan has long expressed his desire to get married and have a child with the teen mom. And during this week's Teen Mom: The Next Chapter episode, he reiterated his stance on the latter ambition.
"I do want a kid," Jay told Leah and her twins Ali and Aleeah Grace. For her part, Leah did not think she would have more children but was now open to the idea. 
Later, Leah — who, along with her girls, recently moved in with Jay — joined friends at her best pal Nicole's 30th birthday party. When Jaylan's sister Jess joined the festivities, she quickly asked about marriage and her brother becoming a dad.
"I know if he had a kid, he would be an awesome dad," Jess told the group; they countered that he already is because of Leah's daughters.
The next day, the conversation about Leah expanding her clan focused on race.
"Have you thought about how it may be different raising a black kid versus a white kid?" Nicole posed to Leah. Leah acknowledged that she had but knew that there would be a lot for her to learn and that Jay would have to talk through it with her as well.
This is an experience familiar to Nicole: She is the mother of a black child, and she grew emotional when she recounted witnessing people be racist toward her son. Jess then offered her opinion because she is also mother to a boy. 
"It is different, and it is hard," she stated. "Just telling my son, 'You are a black man growing up in America, so some things are not going to be easy for you. And you have to carry yourself in a certain way because some people are going to naturally look at you different.'"
Leah reflected on the candid conversation in a diary cam and noted the importance of "not only educating ourselves but [educating] our children" to prompt and "create change."
Be sure to keep watching Leah, Jaylan and their loved ones every Tuesday on Teen Mom: The Next Chapter at 8/7c.