Taylor Swift's 'Midnights' Reportedly Features Two Songs Co-Written By Zoë Kravitz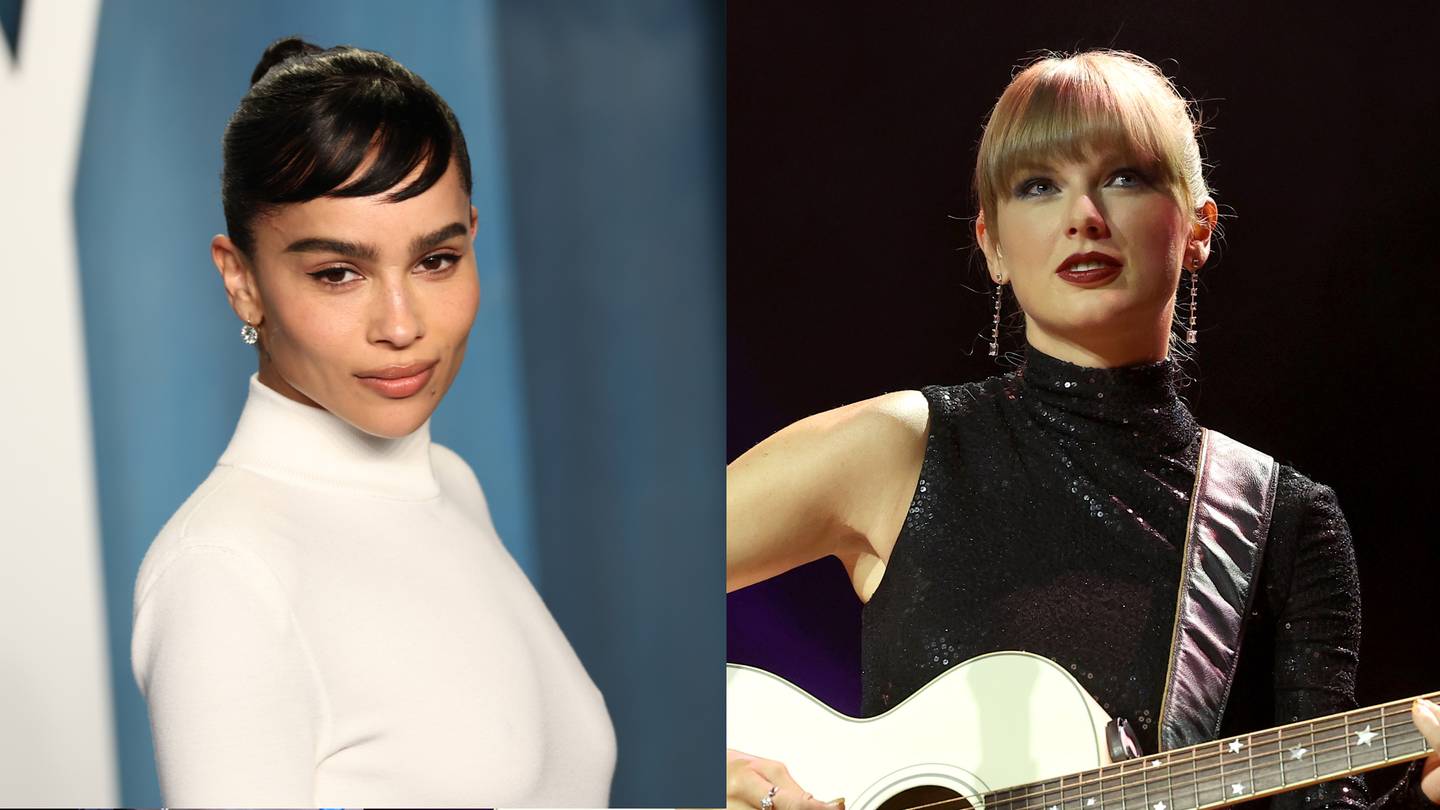 Taylor Swift's 'Midnights' Reportedly Features Two Songs Co-Written By Zoë Kravitz
79
Taylor Swift's brand new studio album Midnights is expected to drop Friday (October 21) when the clock strikes 12 a.m. sharp, and early glimpses at the tracklist reveal it's reportedly filled with unexpected collabs, like a duet with Lana Del Ray on the track "Snow on the Beach." But another surprise unveiled by intrepid fans on Tuesday (October 18) via the pre-order information available on Apple Music is an unexpected collaborator: actress Zoë Kravitz, who gets songwriting credit on not one but two tracks: "Lavender Haze" and "Karma."
Jack Antonoff, a longtime collaborator with Swift, is also credited on 11 of the album's 13 songs. "Vigilante Shit" remains as the only track solely and entirely written by Swift.
The "All Too Well" singer and Kravitz have been friends for years and, according to E! Online, even quarantined together in the same pod during the COVID-19 pandemic. Earlier this year, in March, Swift took to her Instagram story to share her love for the actress, praising her performance as Catwoman in The Batman. "ZOE IS THE CAT WOMAN OF MY DREAMS," she captioned. "The Batman was PHENOMENAL!!!"
The two also famously hung out together as part of Swift's iconic "squad" in the mid-2010s, along with Dakota Johnson, Lily Donaldson, Cara Delevingne, and more, as captured by paparazzi shots in New York City in 2016.
Being the daughter of musician Lenny Kravitz, it is no surprise that Zoë also has created her own music, even serving as the frontwoman of R&B electro-pop duo Lolawolf and releasing two albums in 2014 and 2020. Recently, Kravitz has been expanding her resumé with her directorial debut for the upcoming psychological thriller Pussy Island, which she co-wrote and co-produced with E.T. Feigenbaum.
As for what "Lavender Haze" and "Karma" will sound like? We'll have to wait a few more days to find out — but we know the former was at least partially inspired by Mad Men.