Summer Walker shows off photo of herself cuddling with Lil Meech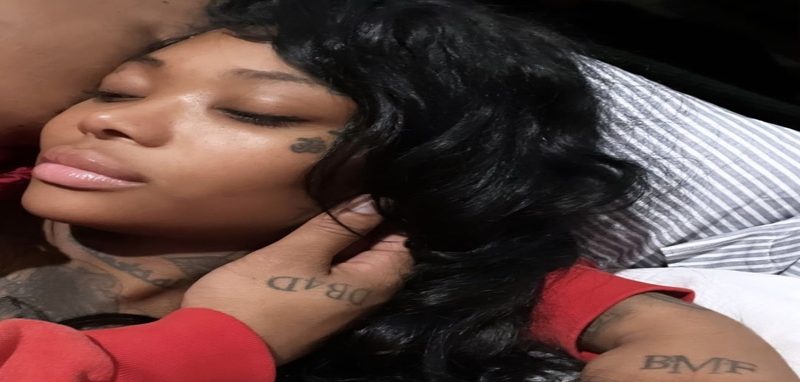 Summer Walker shows off photo of herself cuddling with Lil Meech
6592
Summer Walker cuddles with Lil Meech on Instagram
This month, Summer Walker has been a major trending topic, due to her now dating Lil Meech. The two have appeared at various lounges together, and have uploaded photos and videos together, to social media. Furthermore, Summer was even seen wearing Meech's BMF chain. In addition to that, Meech also sent her a bouquet of flowers and a love note before Summer's performance at Mary J. Blige's Strength Of A Woman Festival, in her hometown of Atlanta.
Meanwhile, Summer has even more Instagram content with Meech. This weekend, she took to her Instagram stories to show off her laying down with the actor, as they appear to be taking a nap together. Meech's "BMF" hand tattoo is also on display. He was also holding Summer's head.
Over a week ago, Summer also released her new nine-track "Clear 2: Soft Life" EP." That included collaborations with J. Col and Childish Gambino, as well. On June 1, she will also have a concert in Atlanta, with a live orchestra. The scheduled venue is the Cobb Energy Performing Arts Center.
Check out Summer Walker showing off Lil Meech on Instagram again, below. 
Summer Walker cuddles with Lil Meech on Instagram