Stephanie Mills to Star in Lifetime Movie 'Pride: A Seven Deadly Sins Story'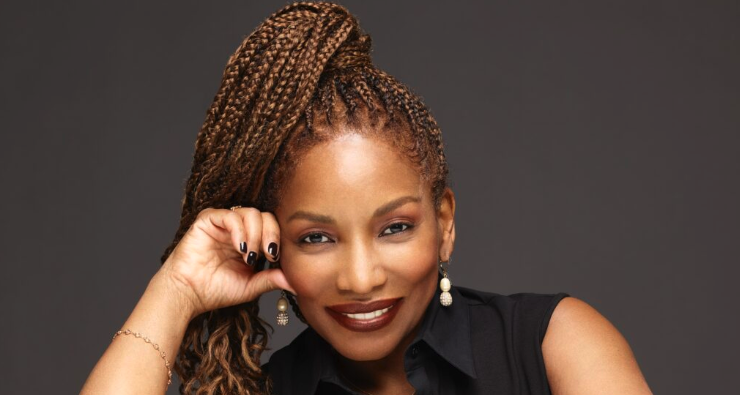 Stephanie Mills to Star in Lifetime Movie 'Pride: A Seven Deadly Sins Story'
73
Grammy-winning singer and actress Stephanie Mills will star in the Lifetime original movie Pride: A Seven Deadly Sins Story. 
Gospel singer Erica Campbell will also co-star in the film, as well as Thomas Miles and Keeya King.
According to the logline, "the movie centers on the story of a famous bakery owner and reality TV star Birdie Moore (Grammy-Award winner, Stephanie Mills) whose past secrets threaten the enormous success she has achieved."
Mills went to social media to express her gratitude for landing her first leading role in a movie. 
"It's official! I can actually cry tears of joy. I am starring in my first feature film. I am so Blessed and Thankful," Mills wrote in an Instagram caption. "Shoutout to @lifetimetv @bishopjakes my amazing Executive Producer @derrickmwilliams #ShaunRobinson, my director @troydirects, my cast mates @thenephewtommyexp @keeyaking @imericacampbell @jaimecallica @luciawalters_ @donna_b4real, my manager @ampharris, the folks who took care of me from my driver Anton,  hair #Bella, make up #Jessica wardrobe #Oneil #Judy #Clair to everyone in production, This movie will take you in a ride."
Pride: A Seven Deadly Sins Story is executive produced by T.D. Jakes, Derrick Williams and Shaun Robinson. The Troy Scott-directed movie premieres Saturday, April 8, at 8 p.m. ET on Lifetime.
The Seven Deadly Sins movie anthology is inspired by novels from author Victoria Christopher Murray.
Pride follows the 2022 film Wrath starring Michelle Williams and Greed starring Eric Benét. 
In 2021, Stephanie Mills released her empowering song "Let's Do The Right Thing" in honor of Juneteenth, a day celebrating the end of slavery in the U.S.
"The message is for us as Black people to come together and do the right thing for us, not to look for others to help us or give us a helping hand. We need to help ourselves," Mills shared. 
Later that year, she participated in a Verzuz celebration with fellow music legend Chaka Khan.