Silk Sonic's Remake of 'Love's Train' Reaches No. 1 on Billboard's Adult R&B Airplay Chart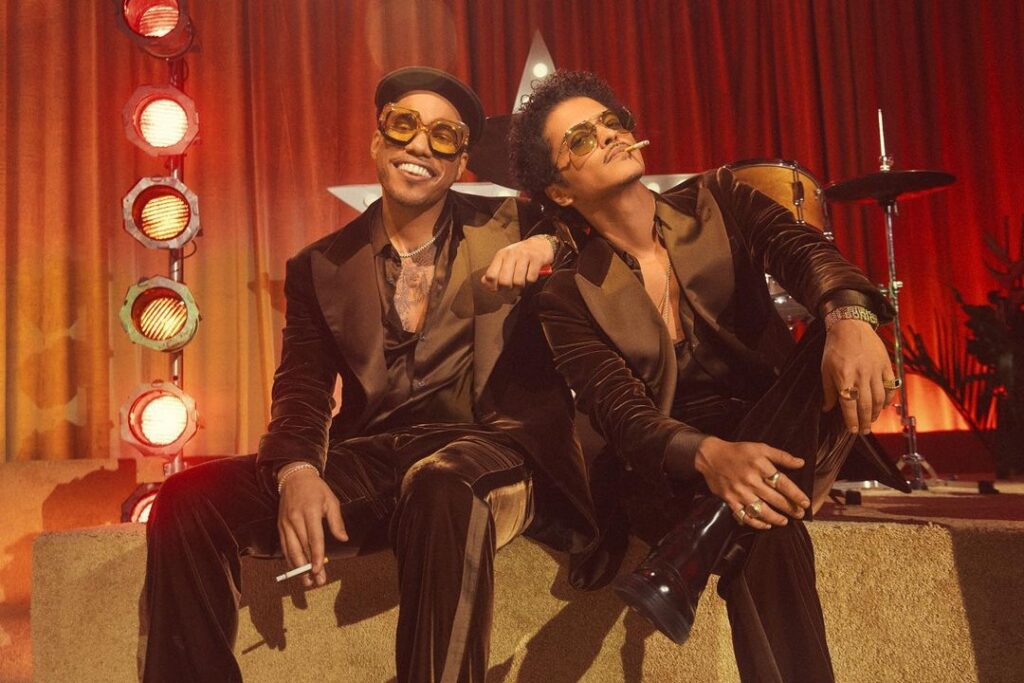 Silk Sonic's Remake of 'Love's Train' Reaches No. 1 on Billboard's Adult R&B Airplay Chart
83
Anderson .Paak and Bruno Mars, known together as Silk Sonic, have reached the end of the line on the Billboard Adult R&B Airplay chart this week. "Love's Train," the duo's remake of Con Funk Shun's bedroom classic, makes a stop at No. 1.
Of Silk Sonic's four singles to appear on this chart, "Love's Train" marks their third visit to the top spot. Since Billboard recognizes these successes on each artists' hit list, Mars gets bumped to his seventh chart-topper while .Paak is up to his third.
Earlier this winter, "Smokin' Out The Window," the third focus track from their lauded debut album, An Evening With Silk Sonic, topped the Adult R&B chart for a single week.
Mars and .Paak had their first splash with Adult R&B in the spring of 2021 when "Leave The Door Open" rose to the top and stayed seated for 13 weeks.
View this post on Instagram
Produced by Mars and D'Mile, the instant classic netted four wins at the 2022 Grammys. After opening the 64th edition with "777," Silk Sonic accepted Record of the Year and Song of the Year, two of the most coveted awards among the 86 categories.
At the pre-telecast ceremony, "Leave The Door Open" won Best R&B Song and Best R&B Performance, the last of which tied them with Jazmine Sullivan and her smash "Pick Up Your Feelings."
An Evening With Silk Sonic arrived in November 2021 and eclipsed the hype, debuting at No. 2 on the Billboard 200 with 104,000 equivalent units sold in the first week. Later in the year, the album earned a spot on Rated R&B's Best R&B Albums of 2021 list.
Silk Sonic will resume their Las Vegas Residency on May 4. The initial phase started in late February and ran through April 2.