Silk Sonic's 'After Last Night' Reaches No. 1 at R&B Radio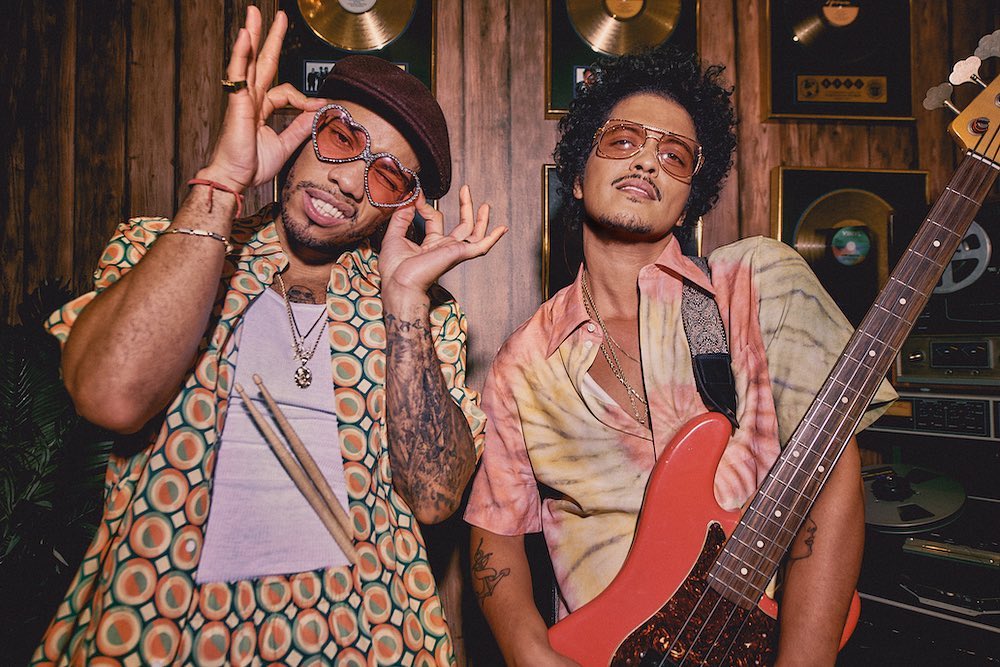 Silk Sonic's 'After Last Night' Reaches No. 1 at R&B Radio
53
Silk Sonic (Anderson .Paak and Bruno Mars) tallies another No. 1 single at R&B radio with "After Last Night" featuring Bootsy Collins and Thundercat.
It's the R&B duo's third chart-topping single on this format this year, following their faithful take on Con Funk Shun's bedroom classic "Love's Train" and "Smokin Out The Window" from their critically-acclaimed debut album, An Evening With Silk Sonic.
Last spring, Silk Sonic reached the R&B radio summit for the first time with their debut single, "Leave The Door Open."
The Motown-inspired song hit No. 1 on Billboard's Adult R&B Airplay chart and topped the Billboard Hot 100. It was eventually certified 2x multi-platinum by the Recording Industry Association of America (RIAA) and won four 2022 Grammys, including Song of the Year and Record of the Year.
"After Last Night" earns Collins and Thundercat their first appearance at No. 1 on R&B radio.
The sensual jam entered the top 10 of Billboard's Adult R&B Airplay list in September. It netted Collins' and Thundercat's first top 10 entry. Meanwhile, it was Silk Sonic's fifth top 10 hit as a collective.
Elsewhere, "Skate," which also appeared on An Evening With Silk Sonic, cracked the top five on R&B radio.
Aside from Silk Sonic, .Paak replicated that achievement with "Here With Me" with Mary J. Blige this summer.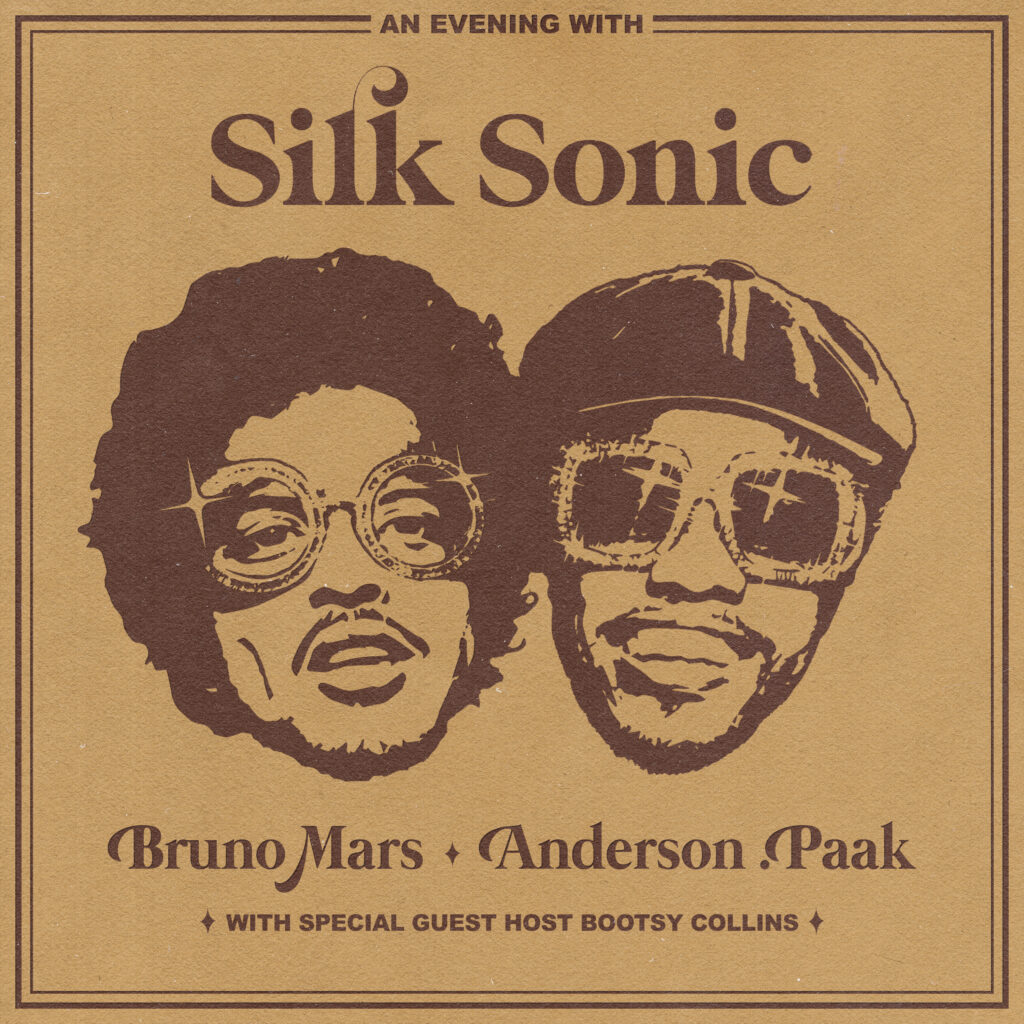 In November 2021, Silk Sonic released their debut studio album, An Evening With Silk Sonic. The album opened at No. 2 on the Billboard 200, selling 104,000 equivalent units in its first week.
On Aug. 26, Silk Sonic reissued An Evening With Silk Sonic on vinyl. Thanks to the vinyl release, the album sold 44,000 equivalent units during the week that ended Sept. 1. The album leaped 193 positions and returned to the Billboard 200's top 10 at No. 7.
View this post on Instagram
Although Silk Sonic carried home awards for An Evening With Silk Sonic at the 2022 BET Awards and the 2022 iHeartRadio Music Awards, they won't be doing so at the 2023 Grammys. The duo decided not to submit the platinum-selling LP for Grammy consideration at the 65th ceremony.
"Silk Sonic would like to gracefully, humbly and most importantly, sexually, bow out of submitting our album this year," Mars told Rolling Stone.
"Andy and I, and everyone that worked on this project, won the moment the world responded to 'Leave The Door Open.' Everything else was just icing on the cake."
In other news, Mars will be performing multiple dates at Dolby Live at Park MGM in Las Vegas, Nevada. Tickets are now available at ticketmaster.com.
NxWorries, the hip-hop soul duo consisting of Anderson .Paak and Knxwledge, collaborated with H.E.R. on the new song "Where I Go." It followed Paak's own standalone collaboration ("Twin Flame") with Kaytranada.
Revisit "After Last Night" by Silk Sonic below.