Rihanna Poses In Lavender Lingerie For New Savage X Fenty Campaign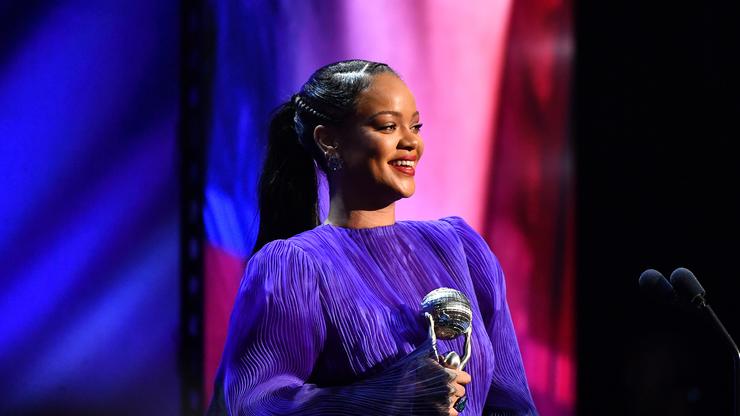 Rihanna Poses In Lavender Lingerie For New Savage X Fenty Campaign
66
Rihanna continues to be one of the biggest artists on the planet and while fans wait for some new music, she has been working on her Savage x Fenty campaigns. In fact, recently, a gorgeous photo of Rihanna in some lavender lingerie was posted on the Vogue Magazine Instagram page, as a way to promote a new contest that will let people at home be featured the next Savage x Fenty campaign.
All you have to do is submit your snaps to the Savage account and if you are selected, you will be able to take some photos over Facetime that will eventually be a part of the next Savage x Fenty drop. This is a pretty cool opportunity and it's all a part of Rihanna's efforts to provide COVID-19 relief to communities that need it.
Rihanna recently teamed up with Jack Dorsey of Twitter to donate $4.2 million to those who are experiencing domestic violence during the stay-at-home orders. The artist is continuing her efforts and it seems like she has absolutely no intention of slowing down, anytime soon.
Hopefully, when the quarantine is all said and done, Rihanna will finally be able to give us the music she has been working on. It's certainly been a long time coming.
[Via]