Rick Hyde Delivers New Punchlines To Old Topics On BSF Album 'Plates II'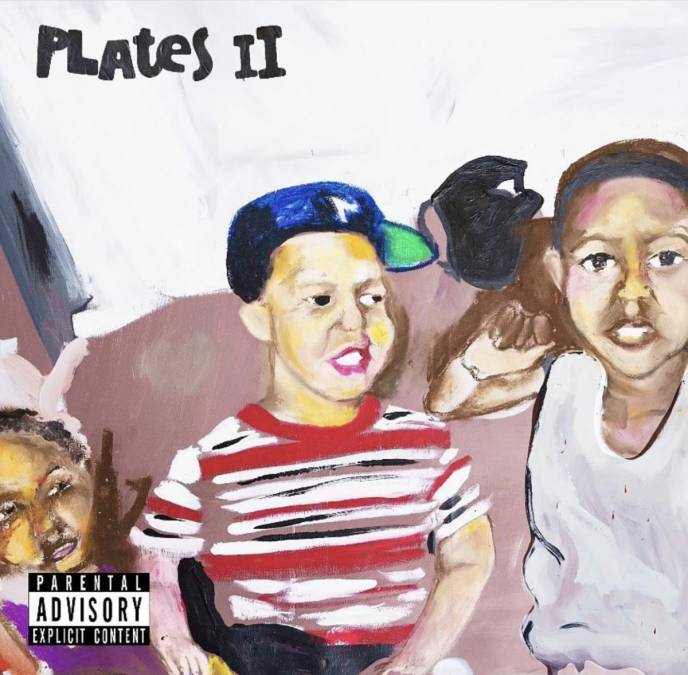 Rick Hyde Delivers New Punchlines To Old Topics On BSF Album 'Plates II'
70
With Griselda rhymer Benny The Butcher having what seems like an endless run of Ws, his BSF Records imprint appears to be getting more attention by the day. Rick Hyde is one of the top benefactors. His new project Plates II, a sequel to his independent mixtape Plates, positions Hyde as one to watch in the Griselda-wave 2.0.
Sporting production from the likes of Daringer, Sha Money XL, Harry Fraud and the late DJ Shay (who the album commemorates by its release date falling on the anniversary of his death), as well as verses from Benny, Heem, Skyzoo and Westside Gunn, Hyde flexes his connections and curates a solid body of work.
The project's shiniest gems include some of the singles that have already hit the net. "Hustler's Prayer" features Hyde and Heem interlocked in a battle to see who can drop the most street flexes, complemented by The SoulMonsters' grainy production. Another noteworthy cut is the DJ L-produced "Alone" featuring Benny and G Herbo — which, aside from the DJ Shay-produced outro "Black Sinatra," is possibly the project's most replayable track.
One thing that comes across crystal clear is Hyde's lyricism. He holds his own alongside a formidable tracklist of guests and shows a lot of diversity with his delivery. Look no further than the "Sarah Freestyle," where the subdued DJ Chopz and Skrilla loop provides an atmospheric backdrop to a relentless, two-minute onslaught.
The project isn't without its flaws, though.
The monotonous sonic palette of "Slow Eddie" (which sports verses by Grafh and Skyzoo) lowers the energy a little too much, causing things to trail off, a trend that surfaces throughout the project.
The technical polish overall is lacking and the mixing is also shoddy. For example, Westside Gunn's vocals on "Nova" sound like they were recorded in a telephone booth. On "When I Go," featuring one-time Slim Thug affiliate Killa Kyleon, Hyde sounds like he's in an echo chamber, while Kyleon sounds as though he's trapped in a closet.
However, this is a subjective flaw that Hip Hop heads may overlook. While it may drive audiophiles batty, it gives the project a grainy old school mixtape feel, like actually listening to one of the mixtapes small-time rappers pass out in New York's Times Square but it ends up being good.
From a sequencing perspective, Hyde shows off an incredibly developed ear for music. The pace of the project doesn't stutter, and aside from "Slow Eddie," it remains consistent. This is no small feat considering the vast amount of producers who were involved in its creation.
Above all, the project puts a spotlight on Rick's potential. He can rap rap. With some incredibly reflective moments like the heartbreaking tribute to his mother, "Momma Luv" (something he also did on the first Plates), he lets the listener walk away with a well-rounded impression of who he is as an artist.
While it treads familiar conceptual water, Plates II offers respectable balance on a roster of acts coming up under one of today's most potent "drug game" spitters, letting Hyde make his name and come out from under the shadow of the original Griselda collective.
Repeat Me:
Fan Feedback:
Rick Hyde went so crazy on Plates 2. Loved every song.

— AC BLR. (@iAmAClipse) August 29, 2021
Rick Hyde went so crazy on Plates 2. Loved every song.

— AC BLR. (@iAmAClipse) August 29, 2021
Rick Hyde Plates 2 is fire @elcaminosway got a stuuuupid verse on there

— 100GrandRoyce (@100GrandRoyce) August 30, 2021