Rich The Kid Is On "Demon Time" With Tori Brixx In NSFW Post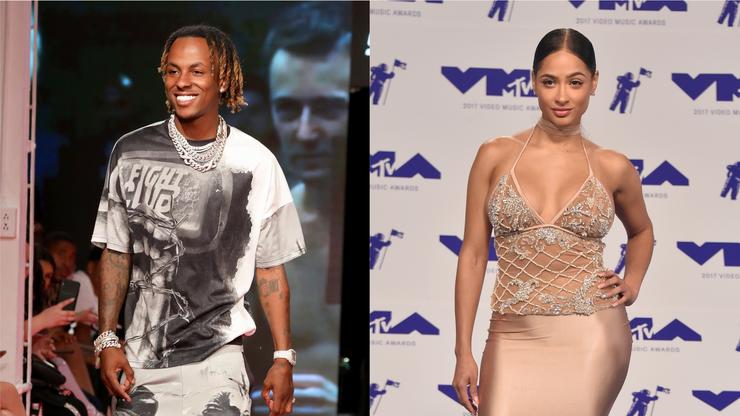 Rich The Kid Is On "Demon Time" With Tori Brixx In NSFW Post
58
Rich the Kid declared that he was officially on "demon time" while taking a half-naked dip in the pool with his fiancée, Tori Brixx. The PDA-friendly couple, who got engaged back in December of last year, have never been been afraid to show their affection for one another in front of others, which includes the public platform of Instagram. On Saturday, Rich shared a NSFW photo of the two of them while they were in the midst of some pool-time canoodling.
"Demon time," Rich captioned the post, along with a devil emoji. In the shot, Tori is fully topless, clutching her bikini top in her hand while her fiancé has his arms wrapped around her. She's looking lovingly into his eyes while he glares at the camera, begging the question of who exactly took this photo.
Emma McIntyre/Getty Images for dcp
The engaged couple, who welcomed their first child together last April, have been going strong for more than two years now. Recently, however, Tori was allegedly involved in a violent altercation with another woman in the parking lot of a Target. which led to her arrest. Tori denied her involvement in causing the woman's injuries, which reportedly required surgery to heal.