Review – Injury Reserve By The Time I Get To Phoenix Is A Processing Of Grief & Moving On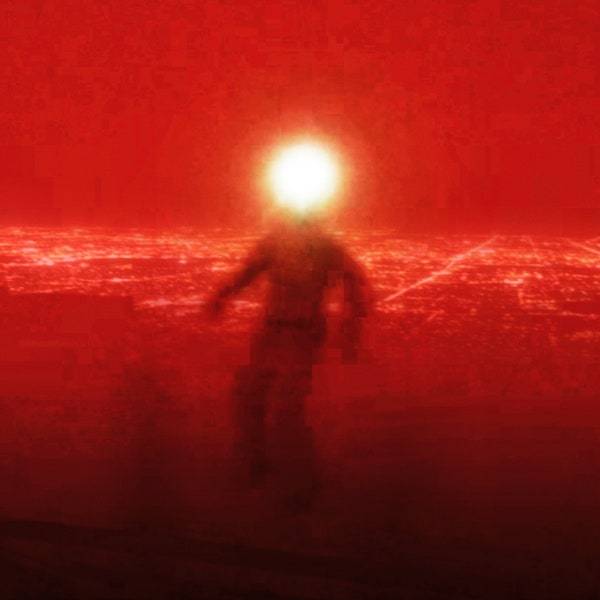 Review – Injury Reserve By The Time I Get To Phoenix Is A Processing Of Grief & Moving On
85
Ask how to heal from the death of a loved one and there'll be a smattering of different opinions. Some may suggest the mourning process manifests in moving on and growing past the loss. Others recede into themselves when grieving, chasing memories of the deceased.
For Injury Reserve artists Ritchie with a T and Parker Corey, mourning is a messy, occasionally vitriolic and long process; it's a journey just beginning, made clear by their latest offering By the Time I Get to Phoenix.
Formed in the early 2010s between Arizona producer Parker Corey and rappers Stepa J. Groggs and Ritchie with a T, Injury Reserve filled a special void in rap's landscape, somewhere between the oddball bars of rappers such as Danny Brown and JPEGMAFIA and the underground sounds of billy woods.
Forged in the heat of Tempe, Arizona, Injury Reserve rose to prominence with their 2015 debut Live from the Dentist Office and the following year's Floss, two disruptive and rambunctious albums tinged with their willingness to peel back layers of themselves and reveal the intimacies of their personalities.
In the summer of 2020, Groggs passed away at the age of 32-years-old, leaving the state of IR in an unstable flux. Over a full year later, the cause of Groggs' death remains unclear and shouldn't much matter. Listening to old verses from the late rapper, his struggles with alcoholism and mental health consistently reared their heads, peeking around so much of the music he released.
A year and some change later, By the Time I Get to Phoenix has arrived, an album loaded with deep emotion and detailed texture that makes every track feel revelatory.
"I want people to know this isn't a eulogy," Ritchie told Huck Magazine on their most recent project. It's apparent By the Time I Get To Phoenix isn't a eulogy, or at least in the traditional sense. But still, so much of the album feels like two friends finding their footing without the guidance of Groggs, who had previously been there every step of the way.
There's a sense of begrudging movement across the music, like painful steps from someone with bloodied soles. Take album opener "Outside," which begins with the pacing of a slow crawl, gradually building in speed and confidence. "Walk with it, walk with it," Ritchie repeats like a mantra he's acquired, beckoning himself to move forward and move on. As his verse comes to a close, Corey's production unfolds into an explosive two-step jig which whizzes by with the energy and power of a freight train.
There's underlying pain present on By the Time I Get to Phoenix. The onslaught of the lyrics' heavy themes of loss and the blitzkrieg of Corey's beats rarely subside, and yet by the time the Brian Eno-sampled guitars of "Bye Storm" begin to wail, there's an innate sense of growth, as though Ritchie and Corey are learning to accept Groggs' loss on wax.
Although Groggs only appears on By the Time I Get to Phoenix a handful of times—once on the hook to "Superman That" and again other time in the form of an eerie sermons on "Footwork in a Forest Fire" and "Knees," his wit and razor-sharp pen still feel present on the record. If there were fears of how the remaining members of Injury Reserve could proceed without one of their original rappers, By the Time I Get to Phoenix proves the quality of their music is as strong as ever.
The contagious bass line of "SS San Francisco" paired with the haunted raps of Ritchie and the piercing humor of Bruiser Brigade's Zelooperz puts the track among the album's best. Lead single "Knees" presents one of the album's most powerful moments with Ritchie and Groggs sharing the mic to sing about the pain which comes alongside growth, as Groggs struggles to set down the bottle in a revelation of piercing honesty.
Even when the project comes to a lull ("Ground Zero" and "Top Picks for You,") Corey's production holds the album together. Rather than using beats as a foundation for rappers to build upon, Corey's work can stand on its own, and functions more as an additional lead voice than a musical backdrop. He gives the production enough space to breath while drawing attention and appreciation to each drum hit and whining synth.
Despite the successful release of their latest work, Injury Reserve's future still stands in limbo. But if By the Time I Get to Phoenix is the group's swan song, one thing is clear: the path to moving on is long and the work has just begun.
Repeat Me:
Fan Feedback:
It hurts knowing there probably won't be another Injury Reserve album

— Ms. Lonely ?️‍⚧️ (@claireseeghosts) October 25, 2021
5 of the top 10 songs of the year are from Injury Reserve

— Kate Bush's pet dog (@bitchboi42) October 25, 2021
This Injury Reserve album did not sound good at all bruh

— {Jason} ?? (@Kawhileanordst1) October 23, 2021