Post Malone Says He's Never Done Hard Drugs in His Life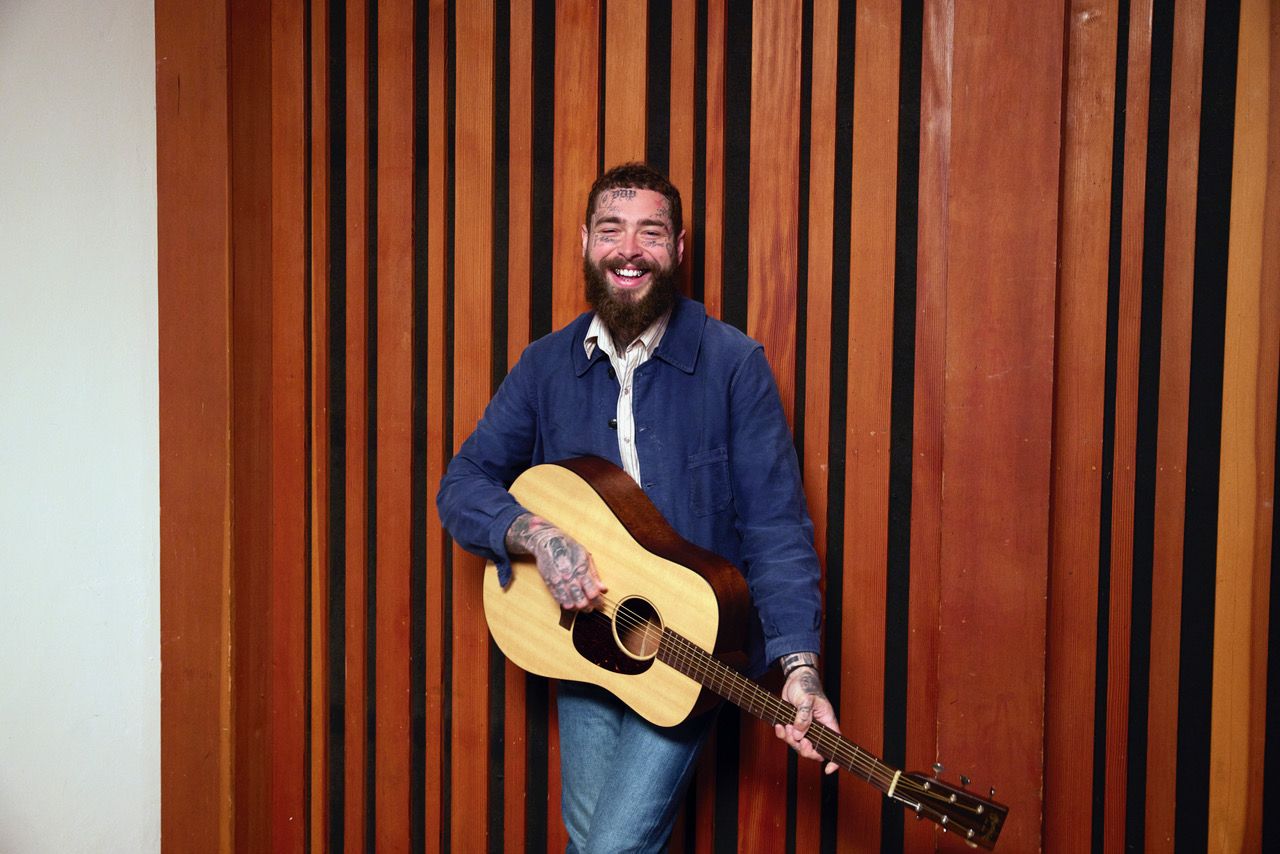 Post Malone Says He's Never Done Hard Drugs in His Life
5562
Post Malone is set to release his new album Austin on Friday and before that, he's doing some runs to promote the same.
The singer sat down with Zane Lowe on Apple Music on Wednesday to talk about the album, his anxiety, becoming a dad, relationship with alcohol, whether he does drugs, becoming a family man and more.
Post Malone recently shared on social media that he isn't on drugs, addressing concerns online regarding his weight loss and antics on stage. "I wanted to say that I'm not doing drugs, I've had a lot of people ask me about my weight loss and I'd suppose, performance on stage. I'm having a lot of fun performing, and have never felt healthier. I guess dad life kicked in and I decided to kick soda, and start eating better so I can be around for a long time for this little angel. Next up is smokes and brews, but I like to consider myself a patient man," he said.
Now he confirms that he's healthy and that apart from not being on drugs right now, he's never done hard chemicals in his life. "I mean, first off, I shouldn't have to really justify anything to anyone, but I appreciate the concerns that people… But then it just goes… It goes from like, Hey, I hope he's fine. But then the rumor starts that I'm doing hard drugs, which I've never done in my entire life."
He added that he also doesn't drink as much as he used to. "But now if I do drink and I'm not doing a show or recording… And yeah, that's another… I have a very hard time expressing myself via recording if I'm not a little f***ed up. It's a good spot now because if I'm not recording or I'm not talking to people or if I'm not doing shows, I really do drink just to have fun. It's having a beer with my dad or with my bud."
[embedded content]
But he still likes shrooms:
"Yeah, I take shrooms… I like shrooms. I like shrooms. Not as much as I used to. It's really affected my short term memory… Maybe it was just a stint of habitual overuse. Daily. But now I take a little bar of chocolate with my buddies, a little square chocolate and just laugh and laugh and laugh.I was talking to a ranger buddy of mine. He was a ranger and he was saying they're giving it to guys for PTSD and stuff. And I was like, oh that's cool because a lot of the times, a lot of pharmaceuticals, they have negative reactions often. And it's cool to see that they're giving them this medicine and it's actually working. He was saying his buddy was going through it and it really helped him a lot. I don't know. It's interesting because it's improved. It has improved my view on things. Making the last record, I was so, so, so… Well, writing it, I was so, so sad. But now I'm so happy and it's definitely improved my viewpoint on life."
Posty talked about some of the influences behind his new album: "I really never talk about Radiohead and how fucking badass they are. Never… Well, I talked about Stevie, but I love Fleetwood Mac."
You can watch the full interview above.