Pop Smoke's Team Shamelessly Chose Commercialism Over Credibility On 'Faith' Album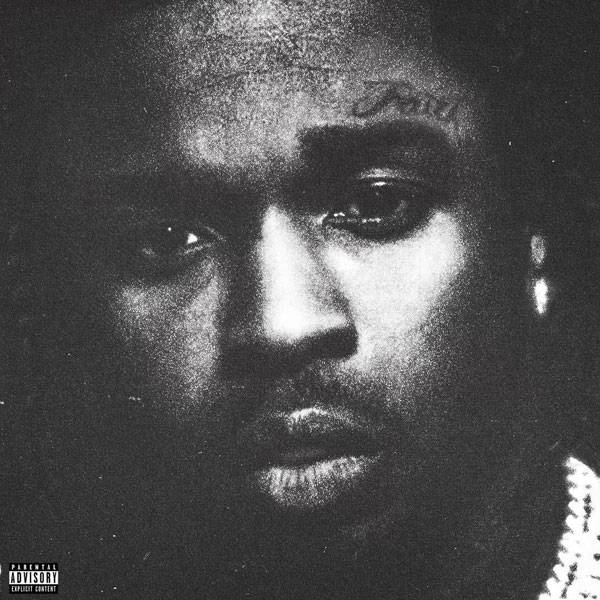 Pop Smoke's Team Shamelessly Chose Commercialism Over Credibility On 'Faith' Album
79
During the intro of Pop Smoke's first posthumous album, Shoot For The Stars, Aim For The Moon, he raps, "I look my killer in his eyes," as if he was clairvoyant.
His gruff, baritone voice had a menacing rasp that couldn't be confined solely to Canarsie's streets. Pop's presence shook rooms and subwoofers of black Suburbans across New York City. He already had the city that never sleeps in the palm of his hand and plans of world domination were sure to follow.
But fate had other plans for Pop, instead silencing the 20-year-old budding superstar forever in a Hollywood Hills home invasion. Following Pop's tragic death, his team made it their mission to see his vision through with the Brooklyn rapper's would-be mentor 50 Cent, serving as the executive producer.
Pop's manager Steven Victor explained to Complex, "The idea for the debut album was always for it to showcase his overall talent and for it to go No. 1. The goal was to have global impact."
Shoot For The Stars Aim For The Moon successfully captured the next logical step in Pop Smoke's career. It was a blockbuster filled with the biggest names — Lil Baby, DaBaby, Roddy Ricch, Young Thug and more — and a roster of powerhouse producers, including CashMoneyAP, WondaGurl, DJ Mustard and Buddah Bless. The album balanced bone-rattling drill anthems (including two excellent 50 Cent flips) with R&B-leaning ballads.
Though suffering from a bloated tracklist, the project still debuted at No.1 on the Billboard charts, selling roughly 251,000 copies in the first week.
Victor announced Pop Smoke's second posthumous album Faith, noting his team has 400+ unreleased songs for future projects after salvaging everything they could for the debut. When the tracklist — a 20-song, 56-minute trainwreck filled to the brim with industry features — made its rounds on the internet, the skepticism surrounding the project became justified affirmation. Not even production handled by Rico Beats, 808Melo and a roster of world-class producers could've made this an engaging experience.
The magnetizing charisma Pop Smoke displayed on both Meet The Woo tapes is nowhere to be found. Faith goes against Pop's sense of detail and quality control. Not only is the music compiled from unfinished verses, reference tracks and soulless guest spots, but the commanding presence and menace of the Canarsie rapper is also completely drowned out in favor of flashy features and poorly executed what-if scenarios.
The intro track has Pop's mother speaking over the daunting instrumentals of "Welcome to the Party," explaining the reasoning behind the album's title, a respectful touch before the Frankenstein monstrosity begins its tour of disrespect.
Things go downhill immediately when Kanye West decides to screech phrases on "Tell the Vision," which features a Pusha T verse poking a competitive jab at Tyler, The Creator for AOTY honors: "Look, Tyler got the album of the year, for now/But Pop about to drop." It's quite clear both Push, who takes the time to promote his upcoming album, and Ye missed the assignment.
On the solo tracks "More Time," "Beat the Speaker," "Coupe" and "Merci Beaucoup," Pop's vocals feel unfinished, lacking the meticulous detail and final touches that made his music dynamic. The only saving grace is these are the few times where Pop isn't competing for air time with cash-grabbing features who lack chemistry with his doctored vocals.
On "Genius," Lil Tjay sounds completely disengaged, somewhat exhausted and simply going through the motions, while Swae Lee collects his monthly allowance with another subpar performance over drill production. "Bout a Million," turns up better results but only marginally, as 42 Dugg — who wasn't even on most rap fans' radar when Pop was alive — and 21 Savage fill the track's skeleton with autopilot verses.
When the chemistry does work, songs such as "What's Crackin," a mesmerizing trap banger with icy bells chilling the melody, accompanied by a solid verse from Takeoff. "Spoiled," a collaboration with Pharrell Williams, teases at what could've been if The Neptunes and Pop had the chance to work together while he was alive.
Although The Neptunes do right by Pop on "Spoiled," they destroy any good will earned with "Top Shotta," a remixed version of the unreleased track with Brooklyn rapper Eli Fross. On this new mix, Fross is replaced for another middling Pusha T verse and drab contributions from TRAVI and Beam. The Neptunes turn the Brooklyn drill cut into an attempt at a dancehall-inspired hit and it comes off messy and discombobulated.
One of the more jarring moments comes from "Demeanor," which contains a spliced-in verse from another unreleased track "Face2Face" and an emailed appearance from Dua Lipa. At worst, it sounds like a bad DJ Khaled crossover and at best, a summertime Calvin Harris record but never a Pop Smoke song by any stretch of the imagination.
Faith has nothing to offer fans and new listeners alike. This isn't a Pop Smoke album — it's a symbol of greed curated for the streaming era. Pop gets lost in the chaos between the glossy production and over-abundance of mediocre guest features.
While fans might never know if Pop would have approved of his music being used in this fashion, Faith is a reminder no amount of technological marvel or wizardry can reconstruct the magic an artist puts into their music while alive and a cautionary tale proving why the dead should be allowed to rest.
REPEAT ME:
FAN FEEDBACK:
dua lipa on pop smoke's new album pic.twitter.com/6pMV6LX3Oq

— ame🥺 (@ame71a) July 18, 2021
pop smoke album is so mid bro they should've let my boy RIP and not release this shit

— yikes (@cactusjxckboy) July 17, 2021
Pop smoke new album is dope. Spoiled and manslaughter def my top 2

— french (@__franchescaa__) July 17, 2021