Phony Ppl Announce New Album 'Euphonyus'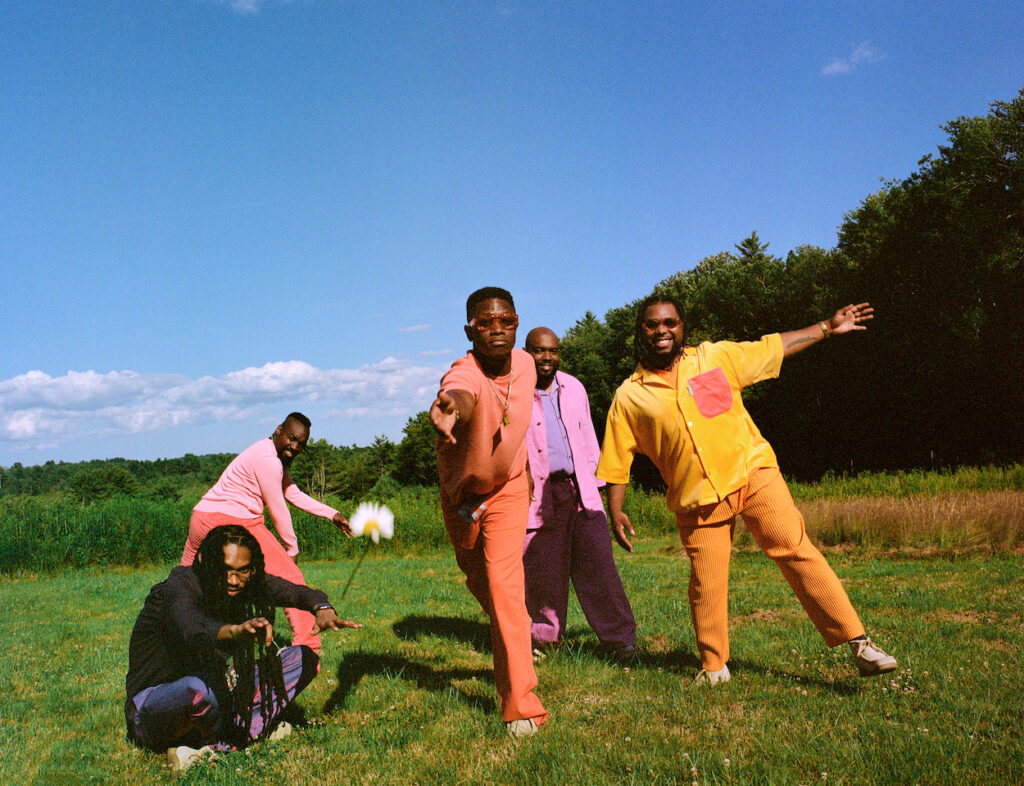 Phony Ppl Announce New Album 'Euphonyus'
38
Genre-bending band Phony Ppl have announced their new album Euphonyus will arrive Nov. 18 via 300 Entertainment.
It will follow their 2018 album mō'zā-ik, which included their buzzing single "Way Too Far."
Euphonyus will include Phony Ppl's previously shared tracks "Fkn Around" featuring Megan Thee Stallion, "Nowhere But Up" and their latest tune, "Dialtone."
"Fkn Around" peaked at No. 9 on Billboard's Adult R&B Airplay chart, making it their first top ten entry. The group's vocalist Elbee Thrie told Rated R&B in 2020 that the song's success was unexpected.
"We had no clue that [this song] was going to be something that the radio would be interested in or something that would be top 10 worthy on Billboard charts. It's a blessing, honestly," Thrie shared.
The album's second single, "Nowhere But Up," was released Sept. 23, more than two years after "Fkn Around." It came behind the Joey Bada$$-assisted "On My Shit," which is not yet confirmed to be on Euphonyus.
"'Nowhere But Up' is exactly where Phony Ppl's is headed; and for the song.. this colorful demonstration of a sexy sweaty seductive chase, forces your body to move and groove sooo good, that you might just have to run-it-back when it ends," Thrie explained.
Phony Ppl's new single, "Dialtone," is paired with the album's announcement.
"Lyrically written in split screen, 'dialtone' is actually two different songs at once! one song (the cause) is about a guy realizing space is only expanding between him and his lover. The other song (the effect) is about a relationship that only exists in the mind of said guy," Phony Ppl explained.
"Either way, there's something wrong! Did they have something special, then drift apart? Or is it all in his head? … Maybe its all been in his head since they drifted. Either way, sing to the cause, whistle to the effect and dance to both at once."
Phony Ppl's bassist Bari Bass illustrated and animated the visual for "Dialtone."
Ahead of Euphonyus, percussionist Maffyuu gave insight to Rated R&B in May 2020 on what fans can expect from the upcoming body of work.
"I know jumping into this project one thing that we definitely wanted to zero in on was more movement from top to bottom," he noted.
"Not all the tracks are going to be just straight fall on the floor and shake your butt stuff, but we wanted to definitely tap into the more groovy side that we all possess. We've been creating songs with that in mind to get people moving and to balance the catalog out."
Listen to Phony Ppl's new song "Dialtone" below.