Nonso Amadi's Sounds Cross Continents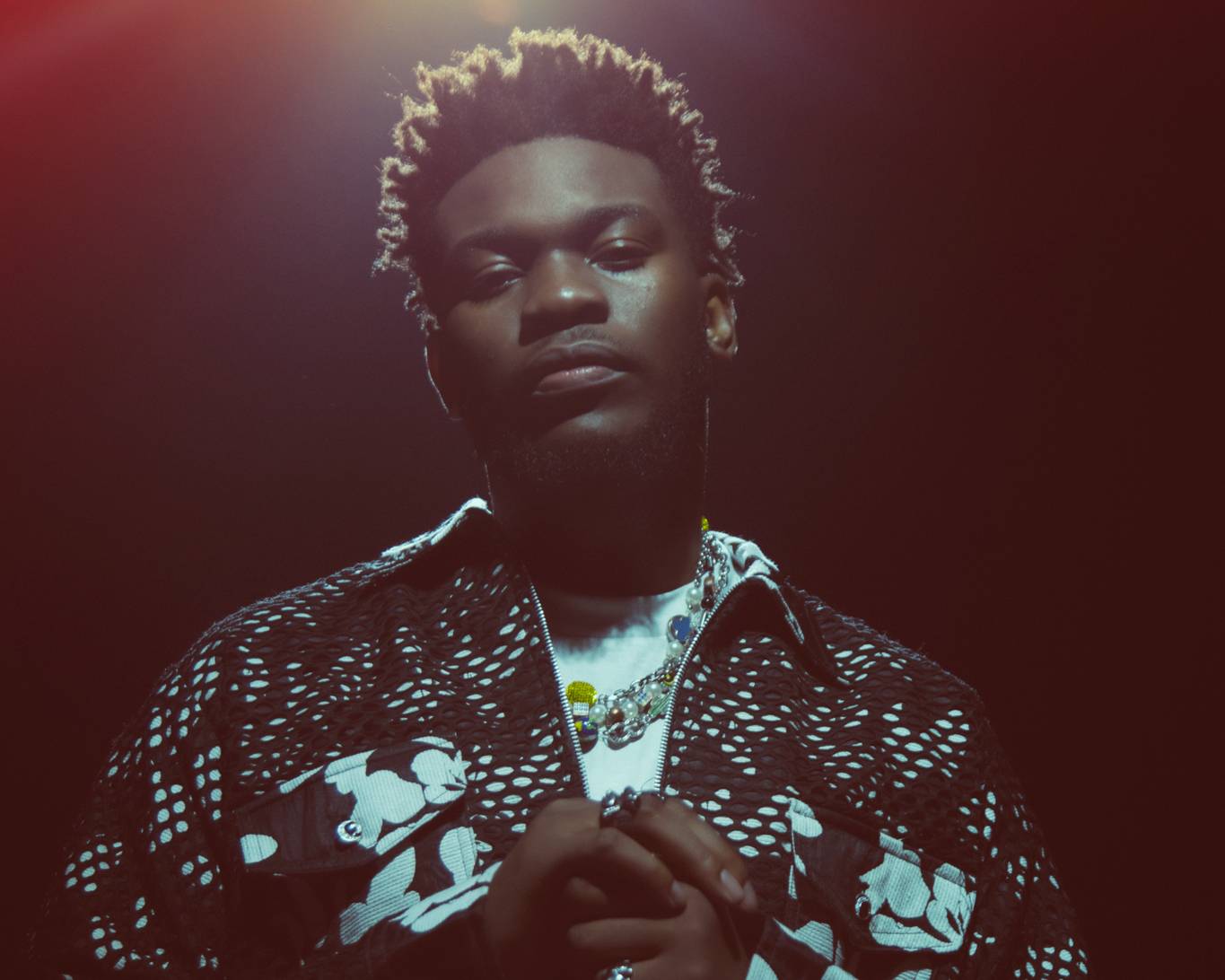 Nonso Amadi's Sounds Cross Continents
36
What does it mean for music to be global? It could describe influences from many continents fused together. Sometimes when artists try to achieve this, the roots of each sound get muddied to the point of indecipherability. However, when it comes to Toronto-based, Nigerian-born crooner Nonso Amadi, his uniquely cross-continental style of Afro R&B is an organic result of all the sonic components he's found during his life's migration.
In school, he learned to play traditional Yoruba songs on the flute. Meanwhile, the politically conscious Afrobeat and jújú music from Fela Kuti, Onyeka Onwenu, and King Sunny Ade floated in his periphery. Their backing tempos became ingrained in his musical psyche. As the artist prepares to release his first full length album after nearly a decade in the game, these roots create the connective tissue to the project. Leaning on that sonic pillar, as Amadi has grown and changed locations, he's been able to add organic musical elements to his core structure.
Amadi's journey began in Lagos, where he remembers his older sisters playing music loudly from pirated CDs while he would try to watch cartoons. What really stuck were the R&B stylings of the early 2000s. "I liked music that was softer and had a nice balance," he tells MTV News. "Music that had an element of R&B soulful singing but also a nice groove to it, like Craig David and Brandy. That also drew me to artists like Usher, because he had records like 'Burn,' where the beat is making you move but he's actually saying something."
According to Amadi, the discs sold on the street in Lagos mostly contained "Western music," as that's what had the most monetary value at the time. However, this dynamic soon changed. "There was a law passed in Nigeria in the early 2000s that the amount of music in circulation had to be a certain percentage of Nigerian music," Amadi says. "So I started to come across Nigerian artists a bit more often." Initially, what intrigued him most were those who "still blended Western influence," like his early favorites 2face Idibia and Paul "Play" Dairo.
In the mid 2010s, Amadi's mother received a large promotion at work that allowed her to take her children from Nigeria to the United Kingdom to further their education. With any downtime from his studies at Swansea University, Amadi worked tirelessly to expand his craft. He learned to record himself with his own software and gear, and also to make beats. Amadi's early production on tracks like the glossy dance ballad "Lost" was influenced by a growing contemporary sound in Nigeria. Producers had begun to fuse a smooth R&B cadence with the driving drums found in Afrobeats rhythms and tonalities. "They would incorporate certain styles where I could tell where they were coming from," he says. "I could relate to their method."
"There were certain ones that sounded like things I'd heard on the street in Lagos, but instead of using a Yoruba flute, [Davido's producer] Shizzi was using a synthesizer to do that same melody," he continues. "But it's still a Lagos sound, I could feel the roots of it."
While living in the U.K., Amadi moved within a new scene that aligned with his musical viewpoint. "The Afro scene in the U.K. wasn't just pure Afrobeats," he explains. "It wasn't fast-tempo club vibes. It had Afro and R&B elements with a softer sound." He shouts out Maleek Berry and Mr. Eazi for their work in this space. This period eventually resulted in the SoundCloud release of Amadi's first hit single "Tonight" in 2016. The song begins with a synthy intro reminiscent of Usher's "Love in This Club" that slowly unfolds into an Afrobeats rhythm, pulling the listener into its sultry cadence.
As the song slowly but steadily amassed listeners on the platform, Amadi faced another transition: leaving Swansea, the city that had given him his unique perspective. After graduating with a degree in chemical engineering, his visa ran out and he was forced to depart. He was accepted into a postgraduate program for chemical engineering at McMaster University in Canada, an hour outside Toronto. Amadi's parents still had no idea of his music career goals at this point or that he even made music.
One day, while studying at the campus library, Amadi noticed the student next to him playing "Tonight" in her headphones. "It was crazy," he says. "I didn't say anything obviously, because I'm a nerd, like, with my glasses and I don't want to spoil her image of whoever the Nonso superstar guy is." Amadi eventually uploaded the song to other streaming services and dropped a video in 2017. The clip, which displays Amadi being held at gunpoint by an angry lover, currently has over 14 million views on Youtube, while the song has over 10 million streams on Spotify.
"Tonight" was Amadi's big reveal to both his parents and the world. The record's initial success on Nigerian radio while he was still in school in Canada gave him the courage to tell his family about his secret passion and true career goals. "It was really kind of scary," he says. "They weren't too happy to hear that I wanted to delve into this music business while I was in school studying engineering." Eventually, though, Amadi was able to show them just how real his success was by inviting them to a show in Lagos. "They got to see a crowd singing the song and everything and felt a lot more happy with it," he explains. "But it was a really tough period. Even after that show, once in a while, they would still check in on me like, 'Are you applying for jobs?'" Luckily for Amadi, there would never come a point where he had to.
He carried momentum of "Tonight" through 2019 with the release of two successful EPs — War EP, made in collaboration with Alté pioneer Odunsi the Engine; and his solo project Free. Amadi's lyrics grew more personal as he tackled themes of heartbreak, separation, and lovestruck confusion, which he credits to his new surroundings. "The music in Canada, for me, was very reflective," he says, "as opposed to what was really popping in the Afro space, which was more about pronunciations of love, R&B stuff. The music in Canada was more personal to them.'" Amadi points to the record "Radio," in which he explores his feelings about only existing on the radio for the people he grew up caring for. "Now they hear my sound and they like that, I remind you of someone that you like back," he sings.
Toward the end of 2019, Amadi, mid-momentum, decided to take a short hiatus from music. "It became like a job," he says. "It was like I was running this oil company and needed to look at what the next strategy was, or what the other company was doing. Every time I think of music, I don't know how to think about marketing. It was tough on my mental health."  And then came the coronavirus pandemic, which meant the pause lasted far longer than Amadi had initially anticipated. During this downtime, he was able to solidify a deal with new partners Universal's Def Jam Records and map out a new strategy that worked for him. He became focused entirely on creation, an approach that resulted in a project that is a culmination of Amadi's sonic migration.
"The tentative title is When It Blooms," Amadi says. "I want to tell my story, taking the example of a flower blooming and growing into something. At the start of the album, I'm super insecure talking about the things I used to think about in Lagos and how I started music. That's the seed stage." On the single "Eye to Eye," Amadi croons, "My mama ain't raise me to be shaky."
In the middle, he mentions newfound insight he gleaned from a trip to Jamaica, where he met Tanisha, a granddaughter of Bob Marley:  "She gave me some words of wisdom that really helped me rethink my position in music. So I have her on the album saying the same things that helped me."
"Then towards the end of the album is a song called 'Thankful' where I'm at this point of acceptance with who I am as a person and artist." Amadi concludes. "That's when it blooms."
The flower is an apt metaphor for each location that helped Amadi find his sound. Lagos is the seed, the U.K. is the stem, and Toronto is the blossom blooming in the sunlight. There's even a featured artist from each city on the album — Tay Iwar and Zinoleesky from Nigeria, Tamera from Gravesend (a small town outside London), and Majid Jordan from Canada.
Where will Amadi go next? The title of the groove-filled album cut "Cali Was the Mission" offers one clue. "Over the hiatus, I just started saying to myself that the only time I'm going to go to California is when I'm going to pick up my Grammy," Amadi says. "So I wrote a song about that."