Nicki Minaj's Husband Kenneth Petty Ordered Home Detention For Threatening Offset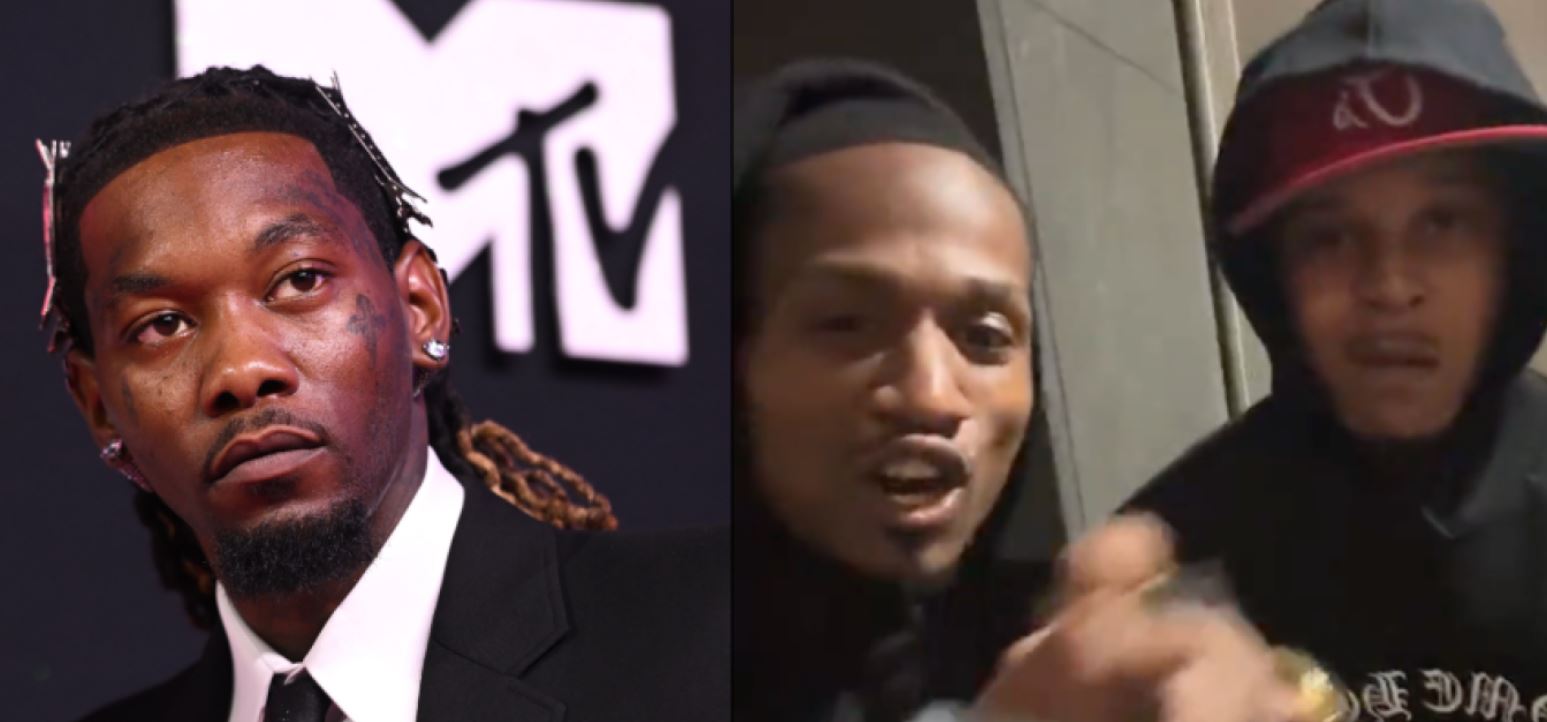 Nicki Minaj's Husband Kenneth Petty Ordered Home Detention For Threatening Offset
8240
An LA federal judge has ordered Nicki Minaj's husband, Kenneth Petty, to serve up to 120 days on home detention.
The reason? He recently took to social media to send threats towards Offset. In the clip that surfaced, Nicki's husband and his crew were seen posted outside of a building while making claims to be looking for Offset. The Migos rapper had then posted a story where he was laughing at them.
The so-called beef allegedly started after Offset sent a threatening DM. "Where you located," Offset allegedly asked Petty in the first message on Instagram. "You n***as old a** in female business with no money for war. Don't post me either since you a gangsta right. U live in CHARLOTTE too."
"I'm outside gangster. Shut the f**k up ni**a. You ain't get no get back for dem ni**as killing your people," Petty responded referring to the death of Takeoff. "Try me if you want pu**y." See the full exchange below.
Kenneth Petty has been ordered by the judge to serve 120 days in home detention for "making threatening remarks toward a specific individual while in the company of someone with a criminal record." You can look at the full order below.
An LA federal judge has ordered Nicki Minaj's husband, Kenneth Petty, to serve "up to" 120 days on home detention for "making threatening remarks toward a specific individual while in the company of someone with a criminal record."

The individual is Offset, Cardi B's husband. pic.twitter.com/5sWU3JLtyw

— Meghann Cuniff (@meghanncuniff) September 21, 2023