Nicki Minaj Celebrates Doja Cat "Say So" Remix Success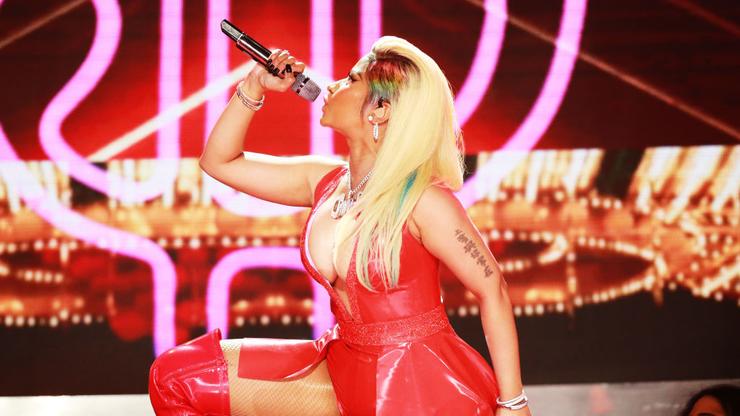 Nicki Minaj Celebrates Doja Cat "Say So" Remix Success
52
Nicki Minaj and Doja Cat are trying very hard to get the new remix of "Say So" to #1 on the Billboard Hot 100 next week. The song has been performing extremely well — it was even before the remix dropped — and Minaj is busy celebrating the achievements she's earned as a result of its success.
Fans of both artists are fighting to get the track to the top spot, streaming the song on repeat and trying to rake in the numbers. Nicki Minaj has taken notice of that and she's thanking her loyal fanbase, noting that the track has hit #1 in thirty different countries.
Sharing a list of countries that have embraced the new collaboration from Doja Cat and Nicki Minaj, including the Dominican Republic, Ghana, Israel, the Netherlands, the United States, Bermuda, Mexico, and Nicki's native Trinidad and Tobago, the rapper thanked her supporters for going all out.
"#SaySoRemix #1 in 30 countries. Thank you," wrote the star.
Unfortunately for Doja and Nicki, this still might not be enough to get them to the top of the Billboard Hot 100. As of the time of publication, another power-packed female duo is looking set for that spot as Megan Thee Stallion and Beyoncé are challenging for #1.
Are you a fan of the remix?