Ne-Yo, The O'Jays, Yung Bleu and More to Perform at 2022 AFRAM Festival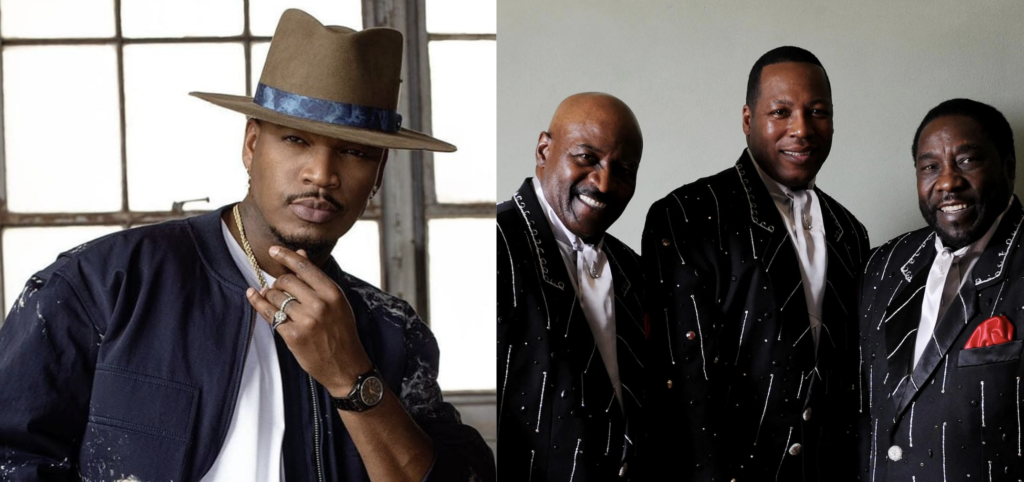 Ne-Yo, The O'Jays, Yung Bleu and More to Perform at 2022 AFRAM Festival
68
After a two-year hybrid experience, the AFRAM Festival will return to a two-day in-person event later this spring. The 45th Annual AFRAM Festival will be held at Druid Hill Park in Baltimore, Maryland, on June 18 and June 19.
As usual, R&B will make a strong presence at the festival with The O'Jays, El DeBarge, NeYo and Rotimi set to perform. The lineup isn't limited to R&B, though. Melodic rapper Yung Bleu will hit the stage, as well as gospel singer Le'Andria Johnson.
"I am incredibly excited to be welcoming residents and visitors back to the historic Druid Hill Park for the return of one of Baltimore's most time-honored traditions, AFRAM," said Mayor Brandon M. Scott.
"To further highlight the black excellence that is AFRAM, I am proud to announce that we are moving the festival to the Juneteenth weekend. Thank you to Baltimore City Recreation & Parks for all they did to continue to hold AFRAM amid the pandemic and their tireless work to bring the live festival back to the City this year with an amazing lineup. The return of AFRAM is another signal that Baltimore is back."
Reginald Moore, executive director of Baltimore Recs & Parks, added, "Baltimore has been waiting and our agency has been working! We are so excited to bring the AFRAM experience back to Druid Hill Park. Please stay tuned for additional festival updates as we work to bring the city its best AFRAM yet."
The AFRAM Festival is a free event and is open to all ages.
View this post on Instagram
Ne-Yo and Yung Bleu are scheduled perform on the same day (June 18), so it wouldn't be a surprise if they appear on stage together to perform one or both of their collaborations, "Walk Through the Fire" and "Stay Down." The latter song was released in December 2021, while the former dropped in January.
The O'Jays will play some of their classics from their expansive discography. In 2019, they released their final album, The Last Word, which was inspired by the social injustice that continues to happen in America.
"I look at what is going on in the world and not much seems to have changed from when we first started doing this," said Eddie Levert.
"We are still dealing with the same issues. On this album, we addressed those issues as well as the intolerance we see coming out of the Trump Administration on a daily basis. We also offer a solution. That solution is to combat hatred with love and acceptance."
DeBarge, who is also set to perform at D-Nice's Club Quarantine Live in Vegas later this year, recently performed for NPR's Tiny Desk (Home) Concert series. Earlier this year, he announced his plans to release his first solo album in over a decade.
His made the informal announcement during an Instagram Live broadcast. He mentioned that the album would arrive in April. However, there hasn't been an official release date announced. "It's coming out for real, for real," DeBarge assured in January.
As for Rotimi, he kicked off his All or Nothing World Tour today (April 19) in Boston, Massachusetts. The tour, which concludes in late May, is to support his debut album, All or Nothing.
View this post on Instagram