Nas & Jungle's Artist Kiing Shooter Dies From COVID-19: Report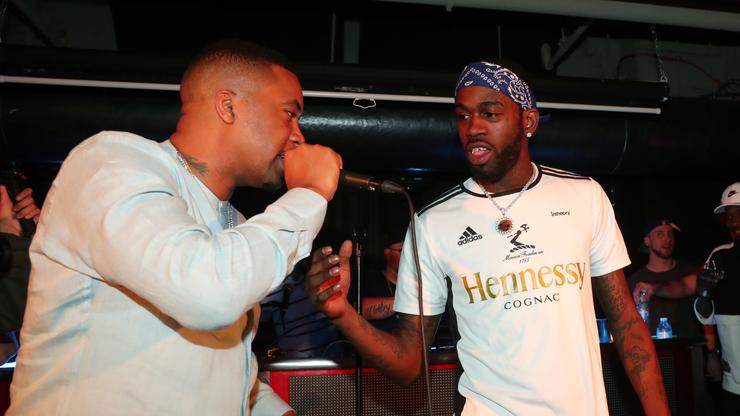 Nas & Jungle's Artist Kiing Shooter Dies From COVID-19: Report
58
Emerging artist Kiing Shooter has reportedly passed away. The rapper, who was signed to Nas and Jungle's Street Dream Records, was from Queensbridge and was coming into his own musically in recent times. HipHopDX spoke to Big Twins who confirmed that Kiing Shooter had passed away after succumbing to his battle to coronavirus.
"He was the one that broke through the most, getting hundreds of thousands of views on YouTube and really coming with it. Me and his father go way back … we used to play basketball together and he used to date my older sister," Twins said. "But Shooter next up to represent the Bridge … I'm stunned today. Rest in peace Shooter."
Shooter reportedly caught coronavirus after he was hospitalized for liver problems. On April 24th, he shared a photo from a hospital bed revealing that suggested his issues with alcohol have caused major health problems for him. "This Can't Be Life," he wrote. "I Said Henny Was Stronger Than The Rona I Ain't Kno It Was That Strong. No More Drinkin For Me."
"Kiing Shooter was one of the new guys coming up in Queensbridge," Big Twins said. "Nas just signed 'em to Street Dream Records. He was coming with it. What's crazy is that Alchemist just hit me three days ago, asking me, 'Who's this dude Shooter? He's nice.'"
Along with his affiliation to Nas and Jungle's Mass Appeal offshoot, he was also very tight with Dave East who he collaborated with on numerous occasions including on Karma 2's "Traumatized."
Rest In Peace, Kiing Shooter. Our condolences to his family and friends.