Muni Long Flutters in 'Butterfly Effect' Performance for Vevo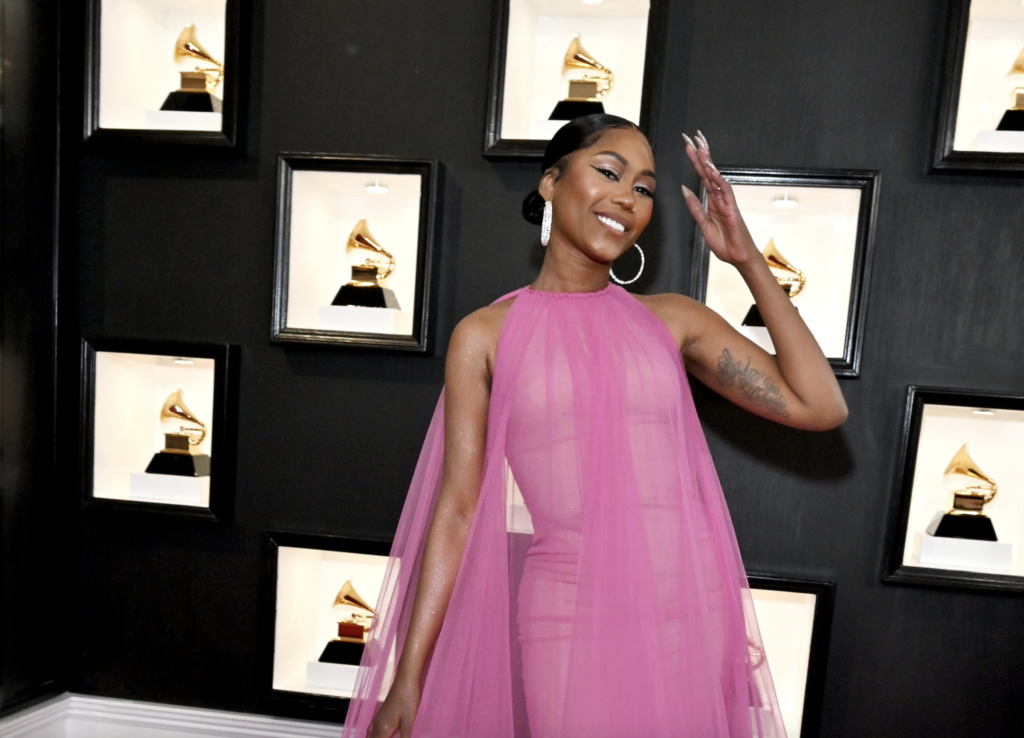 Muni Long Flutters in 'Butterfly Effect' Performance for Vevo
6077
Muni Long stopped by Vevo Studios in Los Angeles to perform new music. The Grammy winner performed "Butterfly Effect" from her 2022 album, Public Displays of Affection: The Album.
Inspired by the song's title, Long appeared as a lifesize butterfly with colorful wings to match the sapphire blue aesthetic of the studio.
Last week, Long teamed up with Vevo to celebrate Valentine's Day with an exceptional rendition of "Hrs & Hrs," in which she sang in Spanish.
Long released the Spanish-speaking version of her breakthrough single in collaboration with Spotify. It was part of its Spotify Singles series, honoring six of ten artists nominated for Best New Artist at the 65th Grammy Awards.
Also, for the Spotify Singles campaign, Long remade the classic "Superstar."
Speaking of the Grammys, Long won her first trophy for "Hrs & Hrs" in the category for Best R&B Performance. The platinum-selling song beat out songs by Beyoncé, Mary J. Blige, Lucky Daye and Jazmine Sullivan.
Of "Hrs & Hrs," Long told Rated R&B, "It's probably my favorite song to sing live. It's just so beautiful."
Public Displays of Affection: The Album was released on Sept. 23, 2022, via Long's Supergiant Records imprint in partnership with Def Jam.
The 18-song effort combined music from Long's two previous EPs, Public Displays of Affection and Public Displays of Affection: Too.
Among those songs were "Baby Boo" featuring Saweetie and "Time Machine." The latter track, which appeared on the first of the two EPs, was performed during a December taping of The Tonight Show Starring Jimmy Fallon.
Long's debut album also included new material, two of which were "Butterfly Effect" and "Plot Twist." She performed the latter track at the 2022 Soul Train Awards.
Public Displays of Affection: The Album was among Rated R&B's 30 Best R&B Albums of 2022 list.
Watch Muni Long perform "Butterfly Effect" below.
[embedded content]