Mike Posner on Why Labrinth is a Genius Hiding in Plain Sight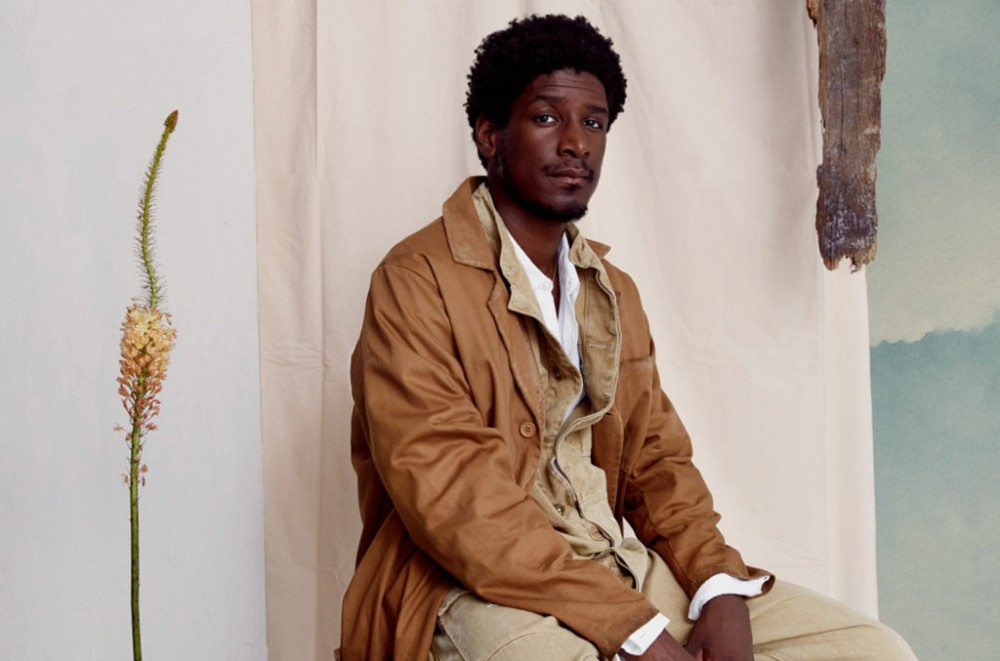 Mike Posner on Why Labrinth is a Genius Hiding in Plain Sight
61
Grammy-nominated singer-songwriter Mike Posner has known the British artist Labrinth for over a decade — they've grown up together in the music industry. And while Labrinth is a consistent pop presence in his native U.K., the R&B singer-songwriter has only had one solo single chart on the Hot 100 in the United States.
Posner argues why American audiences should pay closer attention to his longtime friend and collaborator — especially with the recent release of Labrinth's second solo album, Imagination & the Misfit Kid, last November.
I first met Labs in 2009 when I arrived, jet-lagged, to a run-down warehouse in London, which housed his studio: a small, dark, barely furnished room he rented in a warehouse with his instruments and laptop. That's when I saw "him" and I saw "it."
"Him" was Labs: a young, smiling black man, completely engrossed in the music software beaming out his laptop computer. And "it" was The Chair: a cheap Office Max model, with wheels and a lever to adjust its height. What made The Chair significant was that the cushioning and cloth on the ass had been worn down to the plastic bottom. Labrinth's behind had been in The Chair making music for so many hours, so many years, that his butt had literally worn through that motherf—ker.
He was TOTALLY obsessed with his current project. The only thing that mattered to him was the idea flowing through him, and there was always an idea flowing through him. His laptop, keyboard, guitar, and bass were co-conspirators in his maniacal effort to alchemize inspiration into finished musical song. They seemed to be the only things he really paid attention to.
When I walked in the room for our studio session, which had been arranged through managers and record labels, he had no idea who I was or why I was there. Both Labrinth and I were in our early 20s, and we both had picked the music industry's lock by producing songs for well-known rappers (Big Sean for me, Tinie Tempah for him). We both loved seeing how the sinewy musical seeds in our heads grew into willows and ferns when we recreated them with our instruments.
But there was one, GIGANTIC difference between us. He was better than me. And not by a little bit. In fact, not only was he better than me, but he was better than EVERYONE. With the possible exception of Bruno Mars, Labrinth is still the most talented musical soul I've ever encountered.
Our first session together yielded little quality because we had it backwards. He was producing music for me. The songs were to be for my debut album, 31 Minutes To Takeoff. It made no sense. He'd sing a melodic idea and I'd repeat it into the microphone, only it just sounded worse when I did it. It was obvious to me. We were supposed to be making music for him. Later, we would.
It's worth noting that Labs differs from almost every contemporary artist that in that he is a complete studio auteur — meaning, he makes the whole darn thing himself. He plays the bass, he writes the melody, he plays the guitar, he plays the keys, he programs the drums, he writes the charts, he sings the songs, and he produces everything. Hell, he even engineers the sessions himself. When the vast majority of Labrinth's songs are made, Labrinth is the only person in the room. It's only when he gets bored being a genius that he collaborates. When we worked together, my role was mostly to contribute lyrically, though I would sometimes write melodies and help produce as well.
His energy and enthusiasm for The Work were contagious. Our sessions always bulldozed through the scheduled end times — we'd work through the night, night after night. This is how he wore through The Chair! There was an understanding in the room: The Work was more important than us. The Work was everything. We never laid out these ground rules but we both understood them clearly. Our commitment made us members of a strange fraternity.
Labrinth and I both released our debut albums in 2010. We were both thrust, somewhat uncomfortably, into the public eye. We were both intrinsically shy kids pretending not to be. We both really just wanted to stay in that room, but were fellow astronauts exploring a strange galaxy. Occasionally we'd radio each other, compare notes and share tricks.
Since 2010, I've released three more studio albums, a collaboration album with blackbear, two poetry albums, and walked across America. Labs, on the other hand, became somewhat of an enigma. Periodically, his production would pop up on A-list celebrities' albums, as they foolishly attempted, as I had, to repeat the melodies he thought of. In 2014, he blessed the world with what is maybe his best song to date, "Jealous." He also made a collaboration album with Sia and Diplo, as LSD, last year.  But besides that, he has kept almost all of his music hidden on his laptop. And there is a lot of music hidden in his laptop. Labs did not walk across America — his ass wore through more chairs!
Three months ago, Labrinth released a new solo album, Imagination & The Misfit Kid. The album twists and turns: Its chord changes are that of a mastermind, and its songs almost never repeat the chorus after a bridge, instead transforming into different songs. The snare selections are impeccable, the guitar tones are aural porn. It's a sonic rainbow. Listening to the album was weird — I felt better just by hearing it. It changed my mood from tired to rapturous. How is that possible?
The title Imagination & The Misfit Kid seems to describe Labs' strange but pure relationship with wherever his songs materialize from. Perhaps it's as much a curse as it is a blessing — it's the imagination that makes Labs a Misfit. He certainly does not fit in. He's different. But he's special.
A version of this article originally appeared in the Feb. 29, 2020 issue of Streets Talkin.