Michael Jackson's 'Thriller' 40th Anniversary Reissue Announced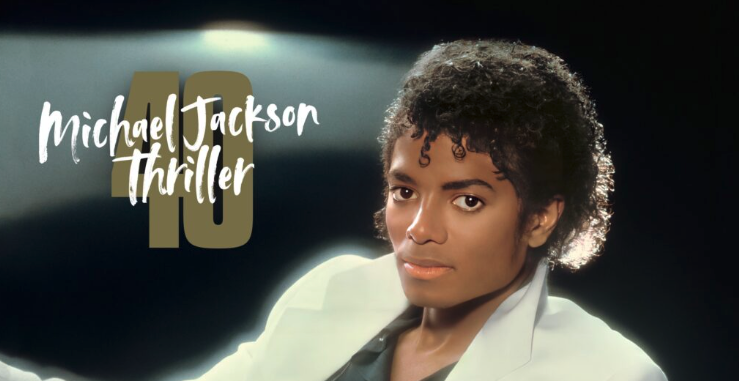 Michael Jackson's 'Thriller' 40th Anniversary Reissue Announced
60
Thriller, the blockbuster 1982 album by Michael Jackson, will be getting reissued to celebrate its 40th anniversary. Arriving on Nov. 18 in partnership with Sony Music and the Estate of Michael Jackson, Thriller 40 will be available as a double-disc album.
Among the songs featured on the expanded version are the major pop hits, including back-to-back chart-toppers "Beat It" and "Billie Jean." The latter topped the Billboard Hot 100 for seven weeks, while the former stayed at the top for three weeks.
Other songs attached to the forthcoming two-disc version are unreleased tracks Jackson recorded for the Thriller album. Surprises placed throughout the sequence of side two are teased as well.
A remastered edition of the original Thriller will be pressed as a One-Step 180g 33RPM LP and limited to 40,000 copies. Beyond the vinyl, a hybrid super audio CD (SACD) will be made available.
In the U.S., Wal-Mart shoppers can purchase an exclusive version of the classic Thriller album with an alternative cover artwork to coincide with the 40th anniversary.
Target shoppers will have a chance to get a special edition of the Thriller with a turntable slipmat in honor of the milestone.
Sony Music and Jackson's estate said there are "several activations" in motion from now and the end of the year. More details to be announced.
The first signs of Jackson's Thriller anniversary rollout started at Sunday night's Billboard Music Awards, where Maxwell performed "The Lady In My Life."
Released in November 1982, Thriller has spent 521 weeks on the Billboard 200. Thirty-seven of them were spent consecutively atop this list, making it the only album by a solo artist to hold the most weeks at number one.
Thriller is the second best-selling album in U.S. history, amassing sales of more than 34 million equivalent units. In 2015, the decorated LP became the first album in RIAA history to be certified 30x multi-platinum.
Pre-order Michael Jackson's Thriller 40.