Metro Boomin Adds Nicki Minaj, Juice WRLD To His Version Of Young Thug's 'BUSINESS IS BUSINESS'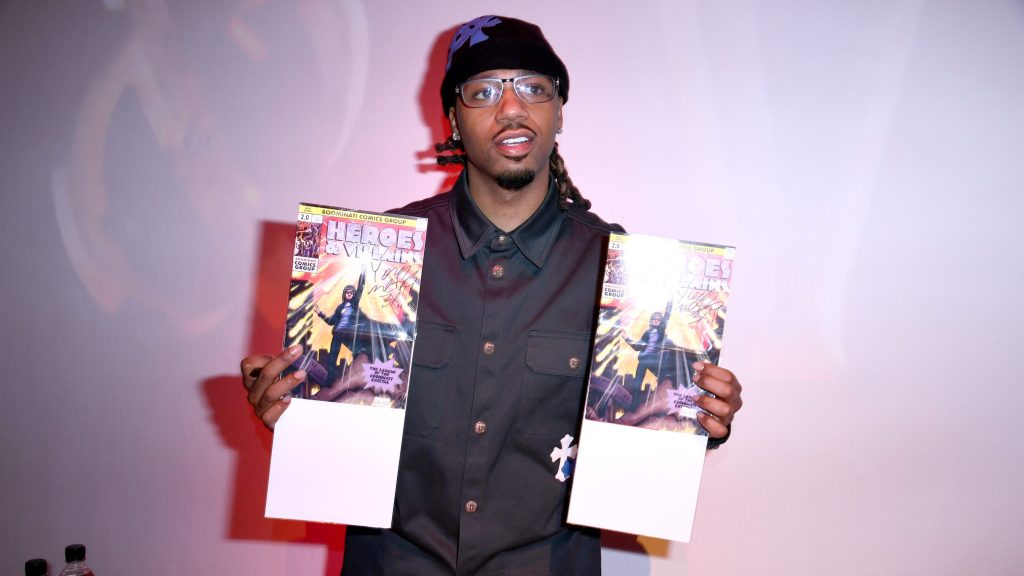 Metro Boomin Adds Nicki Minaj, Juice WRLD To His Version Of Young Thug's 'BUSINESS IS BUSINESS'
9373
Metro Boomin spiced up Young Thug's new album BUSINESS IS BUSINESS just a few days after its original release. The 29-year-old added Nicki Minaj and Juice WRLD to his version of the LP.
The late Chicago rapper and mother of one join Thugger on the track "Money," for the Monday (June 26) release. Metro, who served as executive producer for the album, also added another song titled "Sake Of My Kids." The St. Louis superproducer did not stop at just adding two new songs either; he excitedly reshuffled the now 17-song tracklist.
"JONESBORO THE INTRO AS IT SHOULD BE," he tweeted on Monday evening (June 26), switching out the album's original opening record "Parade On Cleveland" featuring Drake. He followed that up with another tweet reading, "THIS IS THE TRACKLIST AND SEQUENCE I ORIGINALLY ENVISIONED FOR THIS ALBUM." Now fans can enjoy a different listening experience with two-star studded additions to an album that already boasted features from The 6 God, Travis Scott, Future, 21 Savage, Lil Uzi Vert, and more. This could help boost Thug's album to becoming the first No. 1 Hip-Hop album in 2023.
One noticeable absence from both versions of BUSINESS IS BUSINESS is Gunna. The YSL member released his latest album a Gift & a Curse on June 16 and notably opted for the no-features route. On that same day, several rappers and producers participated in the promotion of Young Thug's newest album by posting a QR code on social media.
The "Pushin P" artist joined in on the marketing push, which led people to believe he and Young Thug were on good terms and that he may even be on the album. Gunna promoted the album again the night before it came out, even though by then it was clear he was not part of it.
This made Metro Boomin preferring "Jonesboro" as the album's opening record even more interesting, as Thug raps, "Ni**a told and he was my homie, I can't miss him" in the song's sole verse. While he does not mention anyone by name, fans have been speculating about the state of Young Thug and Gunna's relationship ever since the latter took the Alford plea. He has been panned by his peers for "snitching," thus many have wondered how his YSL mentor feels about him.
Check out Metro Boomin's version of BUSINESS IS BUSINESS below.