Melle Mel Responds to Eminem with New Diss Track: Listen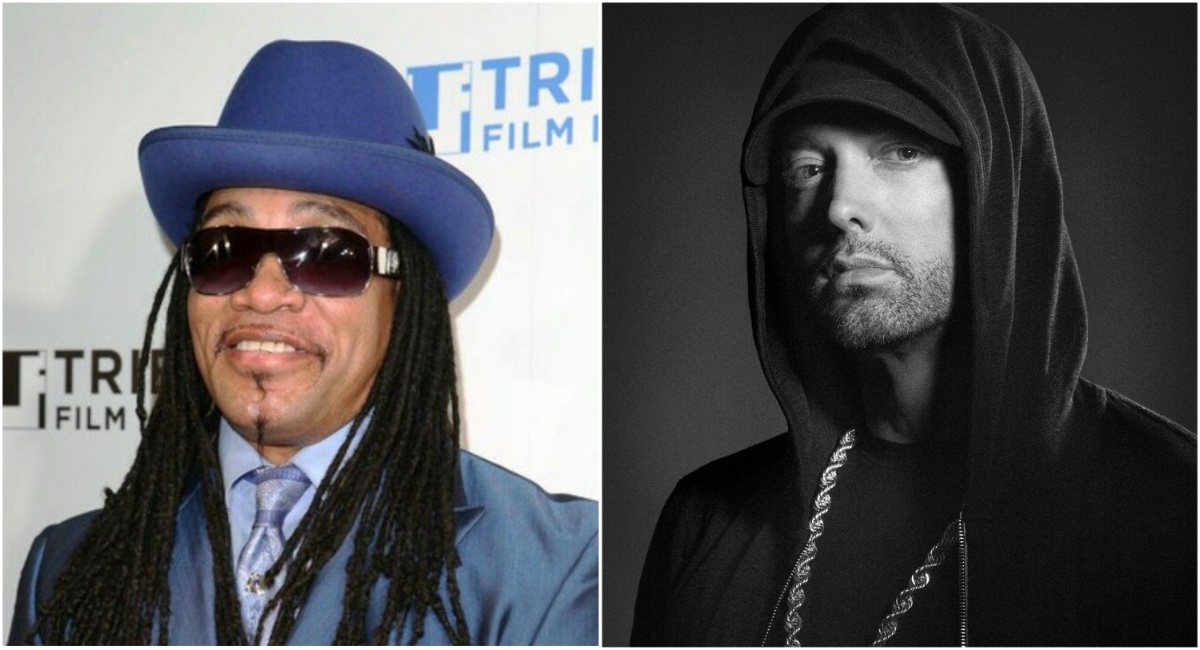 Melle Mel Responds to Eminem with New Diss Track: Listen
5665
Melle Mel has responded to Eminem with a new diss track which is unnamed. The track premiered on YouTube on Tuesday with the clip simply titled "Melle Mel's Response to Eminem's Latest Diss"
"The Top 5 is cap/ You the piss that's on the floor in the elevator of rap/ Why you ducking on The Game when you shit on my name?/ Why they put Pee-Wee Herman in the hall of fame?" he raps on the song.
"I would give you a pound, but I'd break your hand/ I got a lawyer so white, he will take your land/ Yo, check your man, come and look at your friend/ 'Cause I think that Eminem is popping pills again!"
Back in March, Mel told The Art of Dialogue that Em's relevance in Hip Hop is because of his skin color. "Obviously he's a capable rapper," he said. "If you was talking about sales, he's sold more than everybody. If you were talking about rhyme style, okay he got a rhyme style. But he's white. He's white!
Em had responded to the rap legend with a new lines on Ez Mil's new song 'Realest'. "Shoutout to Furious Five and Grandmaster Flash, but boy/ There's someone who really is furious/ Stay out his path, his wrath avoid/ I'll be the last to toy with a juice head whose brain is half destroyed, like a meteor hit it/ Now with Melle Mel, he lost his ass to 'roids."
Listen to Melle's diss below which is quite underwhelming to say the least.
[embedded content]