Maxwell Announces Second Leg of 'The Night Tour' Dates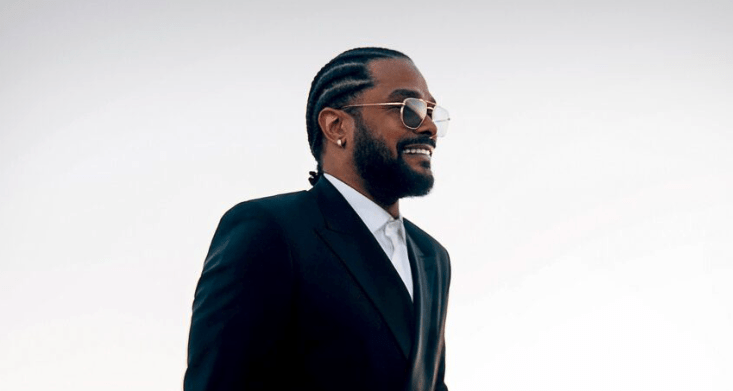 Maxwell Announces Second Leg of 'The Night Tour' Dates
52
Maxwell has announced the second leg of The Night Tour.
The 15-date trek begins July 27 in Las Vegas, Nevada, where Maxwell will perform for three nights at Wynn Las Vegas. After that, he will travel across the country, hitting cities such as Orlando, Jacksonville, Raleigh and Wilmington. The tour will conclude Oct. 23 in Mobile, Alabama.
Maxwell kicked off the first leg of his Night Tour in March. He was joined by Anthony Hamilton and Joe, and they performed across the U.S. until May. It's unclear if they will be joining Maxwell again for the second leg.
Maxwell's tour is in anticipation of his upcoming album, blacksummers'NIGHT, which is expected to arrive this year on his new label Musze/BMG. The album is the final installment of his trilogy that began in 2009.
"I'm looking forward to this next chapter and new partnership with my label Musze/BMG and all that we can accomplish together. The sky is the limit," Maxwell said in a statement about his joint venture with BMG.
"Maxwell is an iconic creator of culture and we're pleased to enter into a partnership with he and his company Musze, Inc.," said Tim Reid, BMG's SVP, Repertoire & Marketing, Recorded Music. "We look forward to being an integral part of the expansion of his artistry and brand moving forward."
Maxwell's current single "OFF," peaked at No. 1 on Billboard's Adult R&B Airplay chart. It marked Maxwell's eighth number-one single on this chart, tying him with Charlie Wilson for the most chart-toppers among male artists.
Last month, Maxwell paid tribute to Michael Jackson at the 2022 Billboard Music Awards. He performed "The Lady in My Life" from Jackson's culture-shifting album, Thriller, in celebration of its 40th anniversary.
Maxwell The Night Tour (Second Leg) Dates
Jul 27 — Las Vegas, NV @ Wynn Las Vegas
Jul 28 — Las Vegas, NV @ Wynn Las Vegas
Jul 30 — Las Vegas, NV @ Wynn Las Vegas
Jul 31 — Napa, CA @ Blue Note Jazz Festival
Aug 11 — Costa Mesa, CA @ The Pacific Amphitheatre
Aug 19 — Orlando, FL @ Amway Center
Sep 21 — Puyallup, WA @ Washington State Fair Events Center
Sep 30 — Jacksonville, FL @ VyStar Veterans Memorial Arena
Oct 1 — Hollywood, FL @ Hard Rock Live
Oct 7 — Raleigh, NC @ Red Hat Amphitheater
Oct 8 — Wilmington, NC @ Live Oak Bank Pavilion
Oct 9 — Greensville, NC @ Bon Secours Wellness Arena
Oct 21 — North Little Rock, AR @ Simmons Bank Arena
Oct 22 — Brandon, MS @ Brandon Amphitheater
Oct 23 — Mobile, AL @ Mitchell Center
Tickets are available on Maxwell's website musze.com.
View this post on Instagram